Antimicrobial Surfaces and Materials You Need Right Now
These materials offer protection against bacteria and more.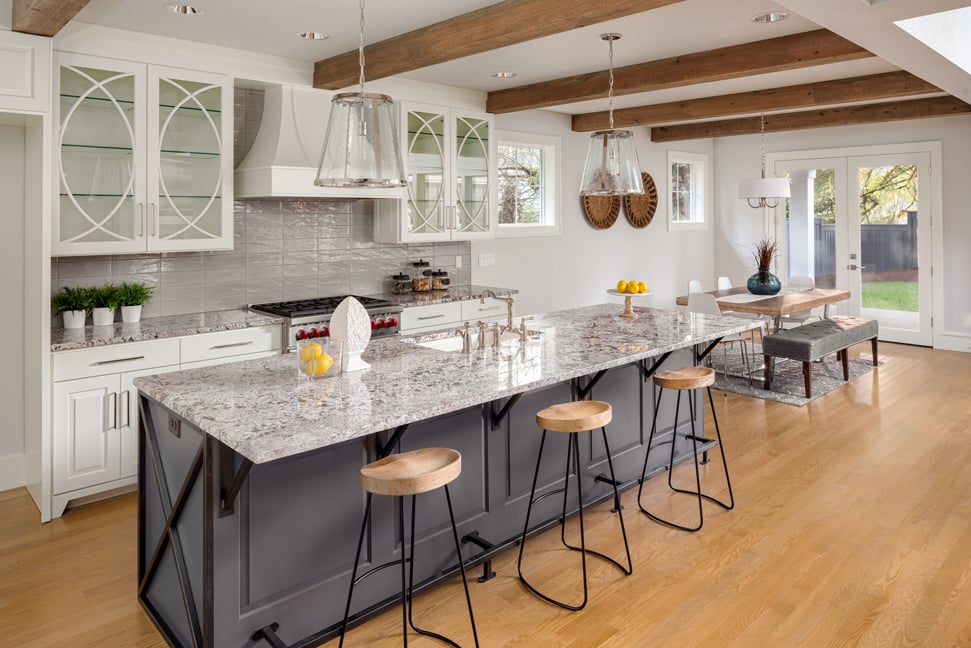 It comes as no surprise that the COVID-19 pandemic has drastically changed the way we live in our homes, from how we use our spaces and maintain them to what we put in them. Cleanliness is of utmost importance, with an emphasis on materials that can support a more hygienic abode.
Along with regular cleaning and maintenance, consider these antimicrobial materials that hinder the growth of bacteria and viruses.
Antimicrobial Surfaces: Countertops and Flooring
Quartz is a popular choice for countertops, and for good reason: It's durable, nonporous and antimicrobial. It never has to be sealed — meaning minimal maintenance — and it resists staining. There are numerous color options and styles to choose from as well.
Luxury vinyl tile offers the look of wood or stone and is made of many layers, including a protective coat that's antimicrobial. It is extremely versatile, comes in an array of textures and patterns, and is water-resistant.
Ceramic and porcelain are durable choices, and naturally resistant to moisture. Use them on your floors, walls and even backsplashes for added design interest.
For an eco-friendly flooring option, there's cork. It contains suberin, a waxlike surface that repels such things as germs, viruses and insects.
Antimicrobial Paints
Antimicrobial paints, such as Sherwin-Williams' Paint Shield Microbicidal Interior Latex Paint, offer a barrier against contamination. This paint repels bacteria — killing more than 99.9% of Staph, E. coli and MRSA — on painted surfaces, and lasts up to four years.
Antimicrobial Fixtures and Hardware
Copper is naturally antimicrobial and has risen in popularity for fixtures and hardware. Consider copper knobs, handles and pulls. Brass, bronze and cupronickel are other natural antimicrobial materials to choose from.
Another option? Go touchless. Hands-free faucets in the kitchen and bathroom are great additions and are widely available from many manufacturers.