Ask the Expert: Landscaping
Steve Dewald of Steve's Gardening Service lays out the importance of hiring a professional.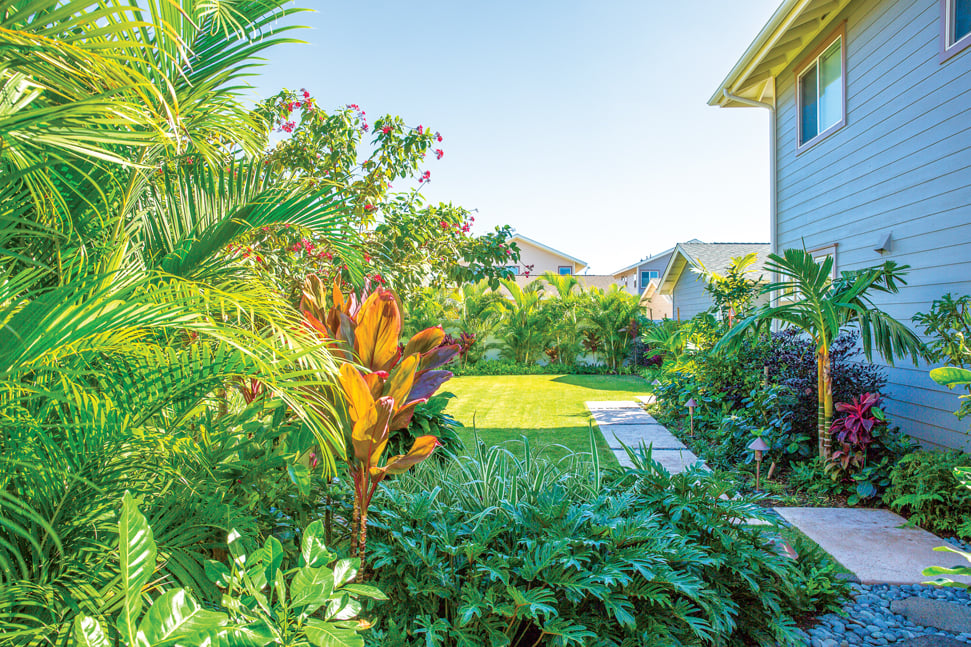 When you want a beautiful lawn, you may be tempted to do it yourself, but hiring a professional landscaper will ensure that every intricate detail is handled with care. Steve Dewald of Steve's Gardening Service has seen how DIY has taken a wrong turn for many. "What looks like a little problem initially can cause major issues … just taking a few shortcuts can cost homeowners money in the long run," he says. Dewald shares more of his expertise on the matter, below.
Q: What are common mistakes from DIY landscaping?
A: Planting too close to structures or walls, particularly when people buy a cute tree without knowing what it will turn into. What happens later is it will crack the retaining wall, sidewalk, a pipe or the foundation of the house; so make sure you plant in appropriate places and know what it will mature into. A lot of people fail to think about drainage and that's a big one we run into every time. They don't grid the yard properly or they have a retaining wall built and they don't have the excess soil removed so when the first big rain comes, the yard and house floods. The other one would be improperly installing an irrigation system. People will do the DIY thing and fail to put in a backflow preventer, which keeps your domestic water from cross-contaminating, or the pipes aren't the right size.
Q: What's your advice?
A: Hire a licensed contractor. Meet with all your contractors in person because not everyone is going to be the right fit. Get references and call those people to make sure the contractors did what they said they'd do. I think it's really important to call the licensing bureau and make sure the contractor's licensing is in good standing and they have proper insurance. A lot of people, especially for landscaping, don't think of those things.
Q: Why is it important to hire a 
professional, licensed contractor?
A: It's the warranty. If your contractor makes a mistake, then he is liable for it. A lot of folks think they can't afford it all; but we've done consulting work. We can help with the irrigation. Bring in a professional that can guide you or you can do part of the work and have someone else come in. By hiring a professional, you bring in expertise. Plants are placed in the right environment, proper grass choice, hardscaping and design work — the contractor can bring in the knowledge of that.
Q: What does Steve's Gardening 
Service provide?
A: Steve's Gardening Service 
does everything. We're a full design-build firm. We do concrete work, decorative concrete, hardscaping and bouldering, outdoor lighting, irrigation and drainage, planting 
and water features, and clearing 
and farm fencing.