At the Top of Our Lists
These home items are staff-selected and available locally.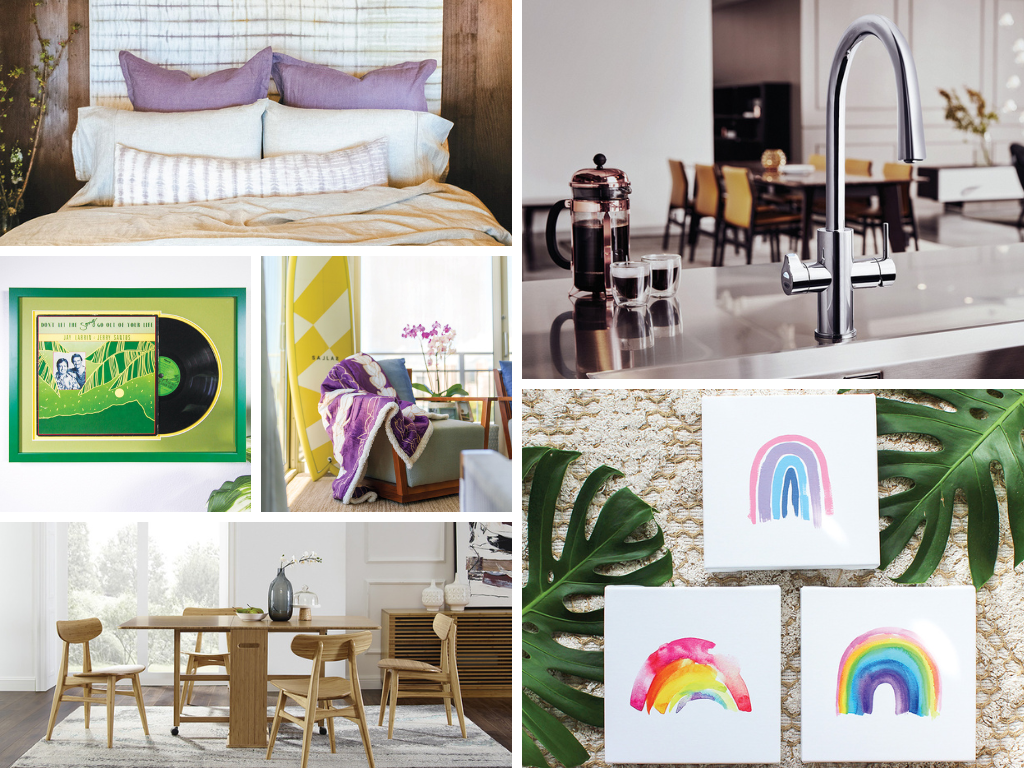 Another year has come and gone, and it's time to start holiday shopping. For your inspiration, the folks at Hawaii Home + Remodeling magazine got together to share what's at the top of their wish lists.
Framed Records by Pictures Plus
"I saw this on Instagram — a great wish list gift for me or for any music lover would be a framed record album," says editor Darlene Dela Cruz. "Pictures Plus does amazing work with preserving mementos like records in a thoughtful and beautiful way. Someday I'd like to create a 'record wall' in homage to musicians who inspire me." picturesplus.com
Laya Table by Greenington Bamboo
Available at INspiration Interiors is the Laya table, a "minimal transforming modern table" that's at the top of creative director Cody Kawamoto's wish list. The size of the table can be adjusted to your needs, making it a great gift for the condo dwellers, minimalists and eco-conscious people in your life, he says. inspirationinteriors.com
Bed Linens from Citron & Date
"Sleep will be a luxury that's hard to come by in my near future," says managing editor Caitlin Thomas. Which is why bedding from Citron & Date is at the top of her wish list. "The local company imports raw natural linen then dyes, sews and packages it in the Islands — making it organic and lightweight." citron-date.myshopify.com
Lahaole Designs Pikake Lei Blanket
"This is on my wish list because purple is my favorite color and the pikake is also known as sampaguita, which is the national flower of the Philippines — paying homage to my local roots and Filipino heritage," says Dela Cruz. "I love blankets and can never have too many." lahaoledesigns.com
Artwork by Lauren Roth
"With a baby on the way, I've been doing a lot to decorate a cute nursery with the little space my husband and I have," says Thomas. "Lauren Roth's paintings of Rainbows or Kai Palm Seashells would be the perfect finishing touch to welcome our little boy into the world." mynameislauren.com
Zip Water Hydrotap
This device provides instantly filtered boiled, chilled and sparkling water on tap for both residential and office kitchens — and hopefully it will find its way to Kawamoto's home. Available at Pacific Home and Appliance Distribution, it's the new standard for hydration with its ultramodern, boho-chic and contemporary classic look. pacifichomeandappliance.com