Backyard Dining
What's on our radar.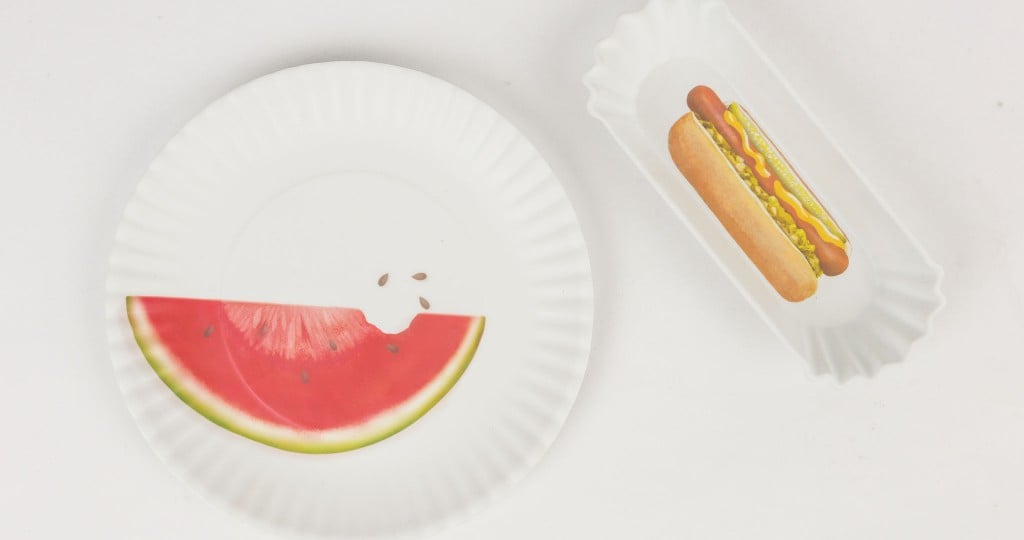 Soak in the long, lazy days of summer by enjoying some of your meals outdoors in the warm breeze. We're thinking of colorful and easy pieces to have a relaxing meal. Here are our picks.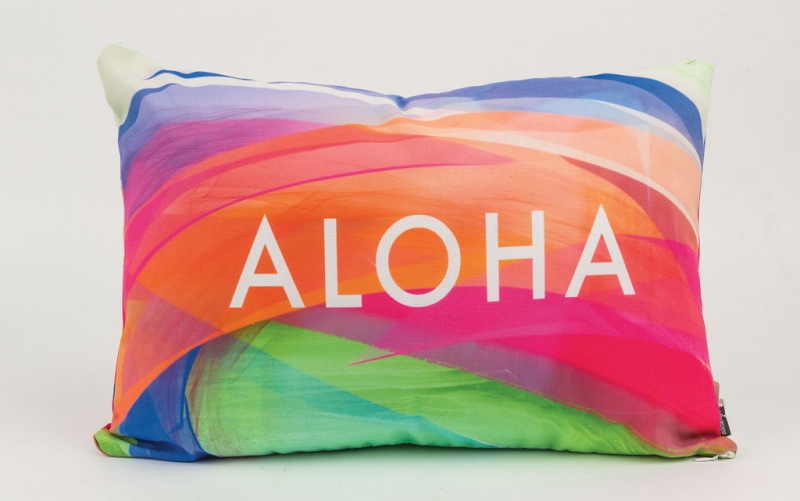 Sit back, relax and get comfortable. Mike Bam Tyau Pillow, $54, MORI by Art+Flea.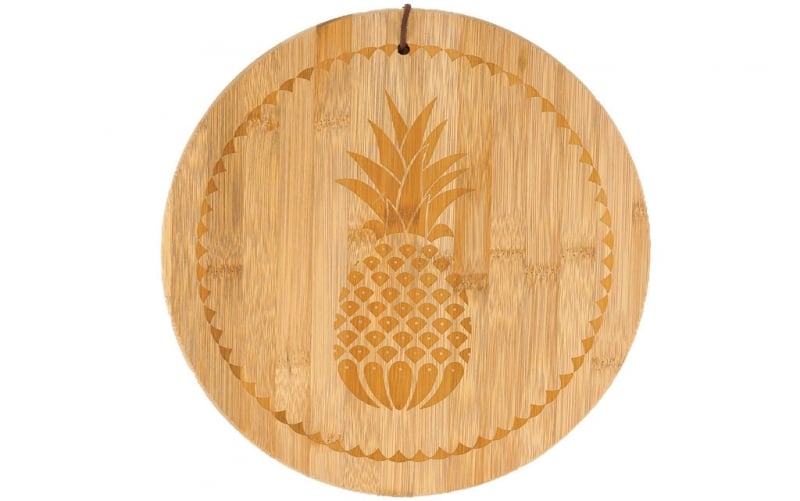 Whether you're slicing up food for the grill or serving up a platter of appetizers, this is your go-to board. Round Pineapple Multi-Use Bamboo Board, $28, Eden in Love.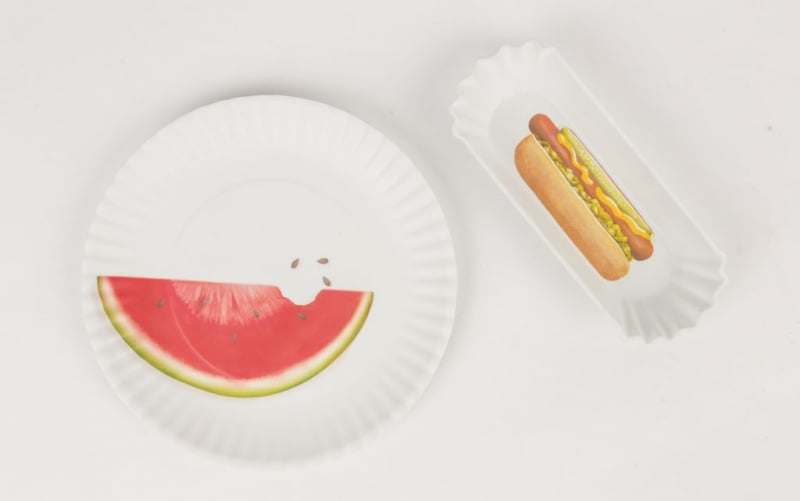 Reusable and durable plates that look like paper plates to keep things casual and fun. Picnic Hot Dog Tray 8", $6, and Picnic Plate 9", $6, The Refinery Honolulu.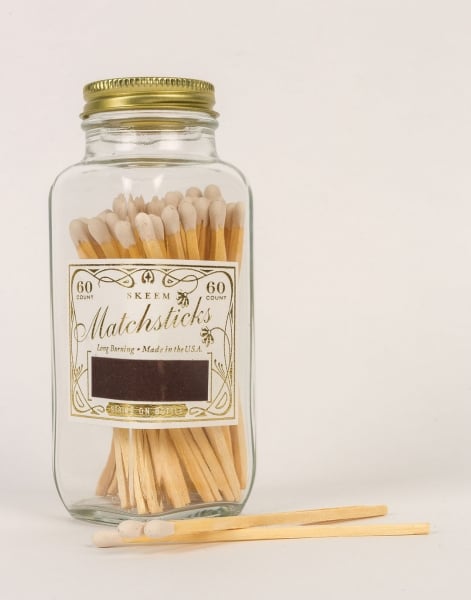 Perfect for lighting candles or even the fire pit to roast marshmallows. Matchsticks Bottle, $21, Eden in Love.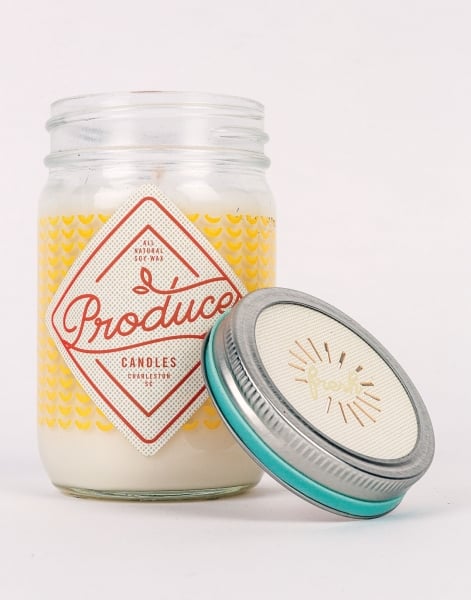 Mood lighting that smells like summer. Produce Candle (Melon Scent), $22, Eden in Love.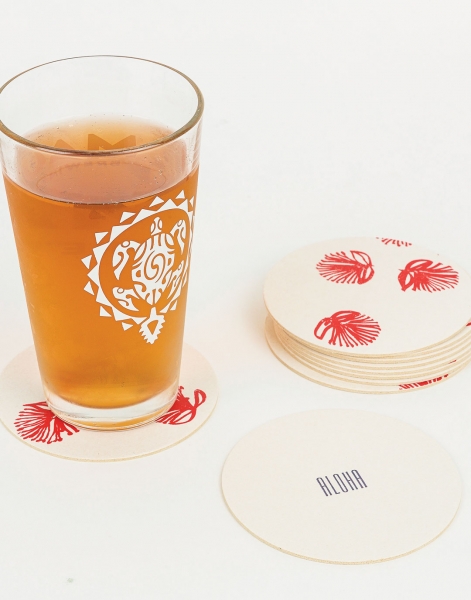 Keep your outdoor tabletops in good shape. Asham Studio Drink Coasters, $15 for pack of 10, MORI by Art+Flea.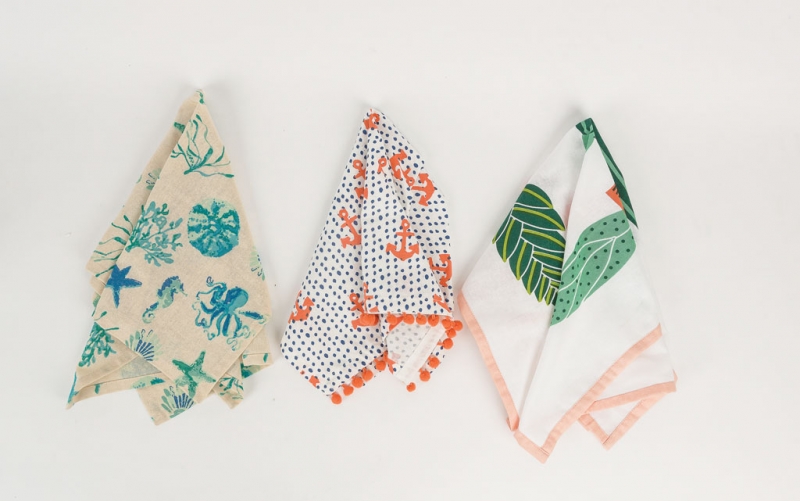 Colorful dish towels to handle your outdoor cooking needs. Plant Life Kitchen Towel, $12, Anchors & Dots Kitchen Towel, $17, Oceanside Dish Towel, $11, SoHa Living.