Beautiful Kitchens By Design
Check out the interior design services at Na Lama Kukui.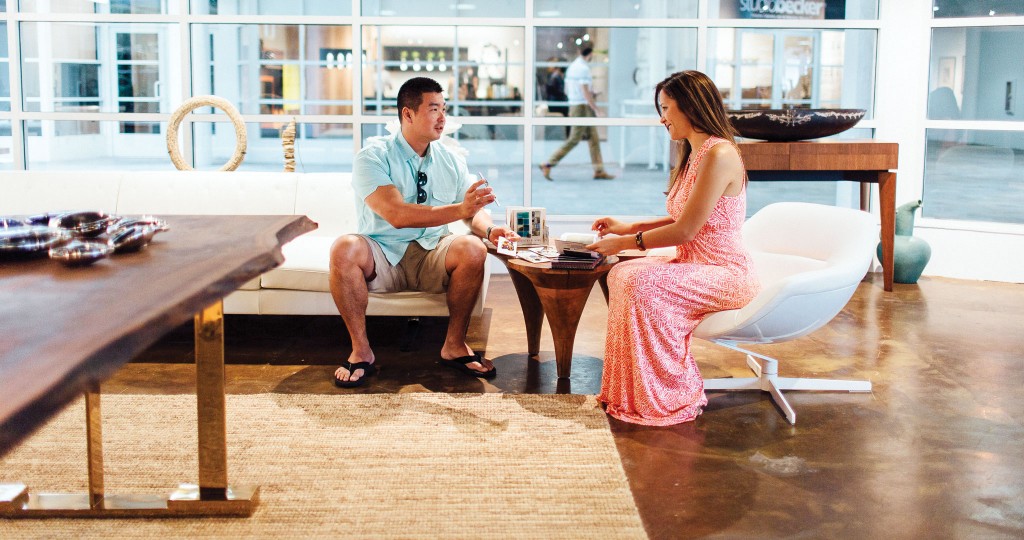 If you're looking to remodel your kitchen, Na Lama Kukui is home to the showrooms of some of the best designers in Hawaii. Glenda Anderson of Details International recommends finding a designer who takes the time to understand how you live. "People move differently, and each kitchen will have a unique flow," she says. A designer's experience will give the insight necessary to combine function and aesthetic design into a space that tailors to your needs. However you plan to use your kitchen, let a professional designer at Na Lama Kukui help you get there.
1. Details International 
The expert team at Details International surveys lifestyle habits in every project and then integrates design elements to balance texture, color, function and flow. They'll work with you and your budget to provide a solution so you can enjoy the finer details of life.
details-international.com
521-7424
2. Carolyn Pace Design LLC
Carolyn Pace Design specializes in kitchen and bath design services. Pace's modern and refined designs are inspired by the natural beauty and local culture within Hawaii. The studio's work has been recognized in numerous local and national design competitions.
facebook.com/carolynpacedesign
545-5460
3. Studio Becker Honolulu
Offering bespoke cabinetry and architectural millwork, Studio Becker stays on the cutting edge to produce a result that excels in quality and service. Stop by its showroom at Na Lama Kukui to see a vast array of designs and finishes to give your kitchen a personalized touch of style.
studiobecker.com
949-1700
4. 87zero
Specializing in custom interior design services, 87zero works with designers, contractors and factories to deliver premium projects across Hawaii. The modern styling and sleek designs come together to create nothing short of luxury, tailored to you.
87zero.com
791-9870