Best of Hawaii Home + Remodeling 2018, Builders & Contractors: Design Trends Construction
Design Trends Construction is a Finalist in the Builders and Contractors and Cabinetry & Woodwork categories in the 2018 Best of Hawaii Home+ Remodeling Awards.
Serving Hawaii since 2001, Design Trends Construction takes a full-service approach to designing and building homes. Utilizing in-house services, such as plumbing, painting, flooring and electrical work, the company is able to complete your project under one roof, saving you time and money.
At Design Trends Construction, it's truly a joy to work through the home remodeling process step by step. The genuine care for clients is why Hawaii Home + Remodeling readers have voted Design Trends Construction one of Hawaii's Best in builders and contractors, as well as cabinetry and woodwork.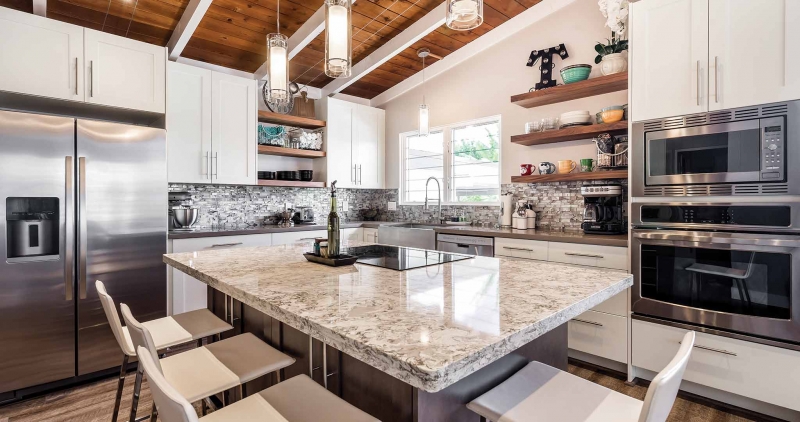 "Remodeling a home is one of the biggest emotional investments a homeowner can make, and I want to ensure I'm there for them."
— Brenton Liu,
Design & Sales Manager