Bosch Whips Up New Innovations in Cooking and Cleaning
The major appliance company announced its latest products for the year.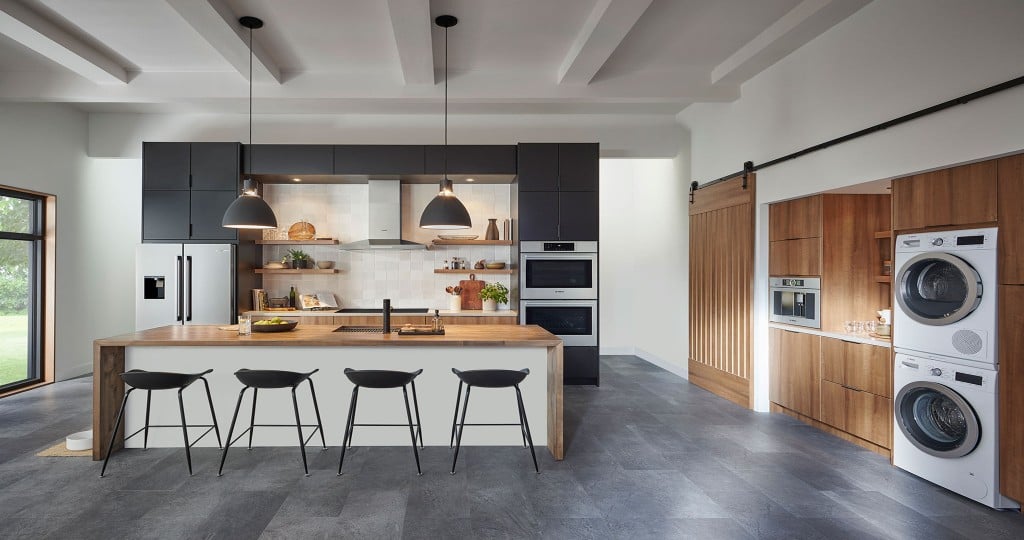 A major takeaway from this past year: People have been spending more time cooking and cleaning in their homes. So much so, that there have been reports of cooking fatigue and burnout. Get excited to cook and clean again with brand-new products launched by Bosch. The major appliance brand released not just one product, but a collection of new wall ovens, an expansion of its dishwasher portfolio, a new line of laundry appliances and additions to its refrigeration selection. Read on to learn more about what Bosch has to offer in 2021.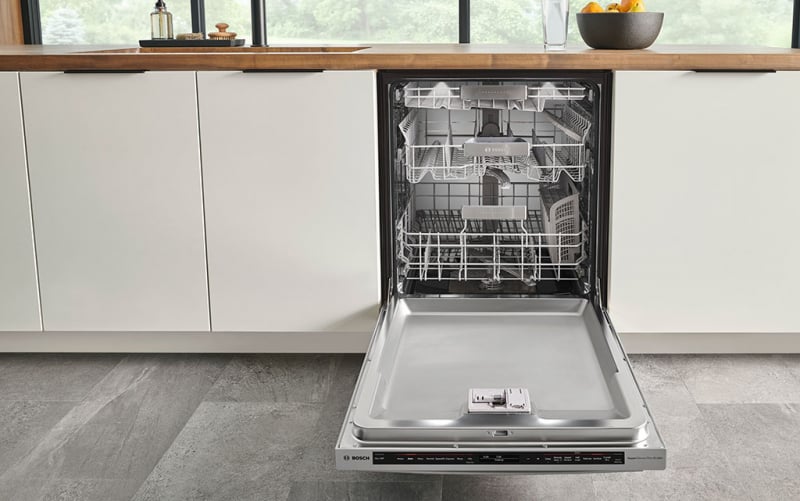 An expansion of its dishwasher portfolio, including new ADA compliant models. The 2021 dishwasher lineup works to renew consumer confidence by simplifying the cleaning process, with quality performance features and new drying technologies. There are also models designed to be compliant with the Americans with Disabilities Act, with flexible design features that make it easy to access and load up the dishwasher.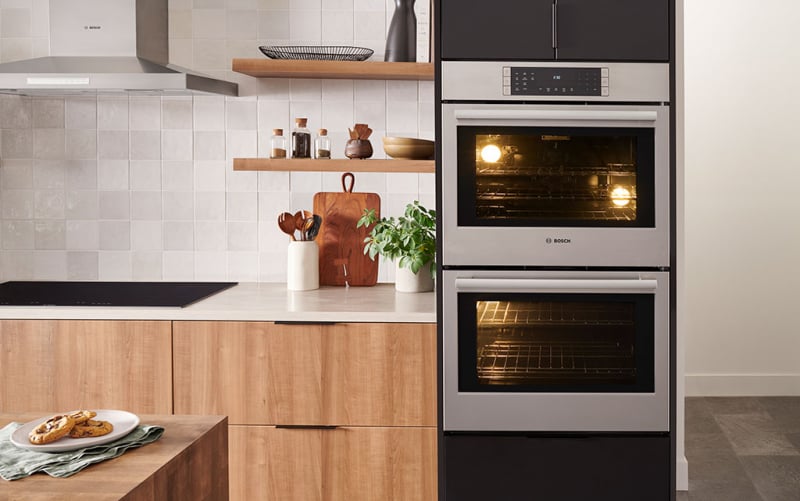 A new collection of wall ovens. Cook up a storm with these wall ovens that provide an all-in-one solution when it comes to cooking and baking. (There's even an air fry mode!) In total, there will be 26 connected multi-ovens, along with custom ventilation inserts. These models will be available later this year.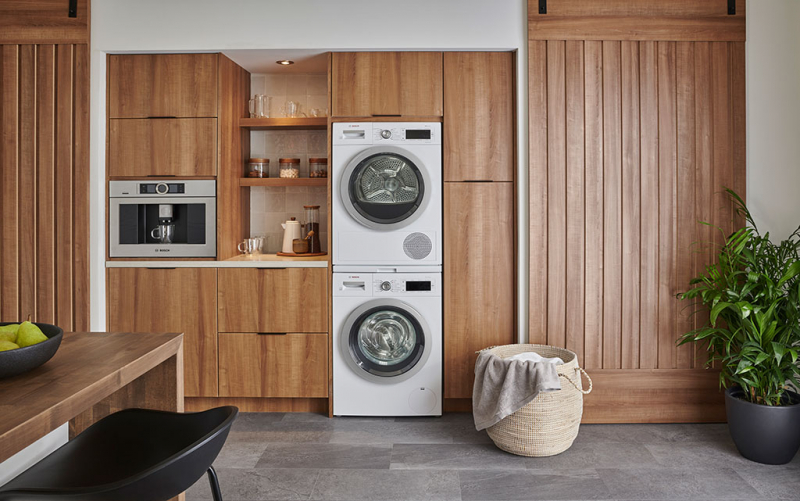 The launch of its Energy Star certified laundry line. With a focus on sustainability, this line pairs a compact washer that has time-saving features with an efficient dryer that uses heat pump drying technology. It also showcases a space-saving design, so that you can either have the washer and dryer side-by-side or stack them. This makes it ideal for smaller spaces.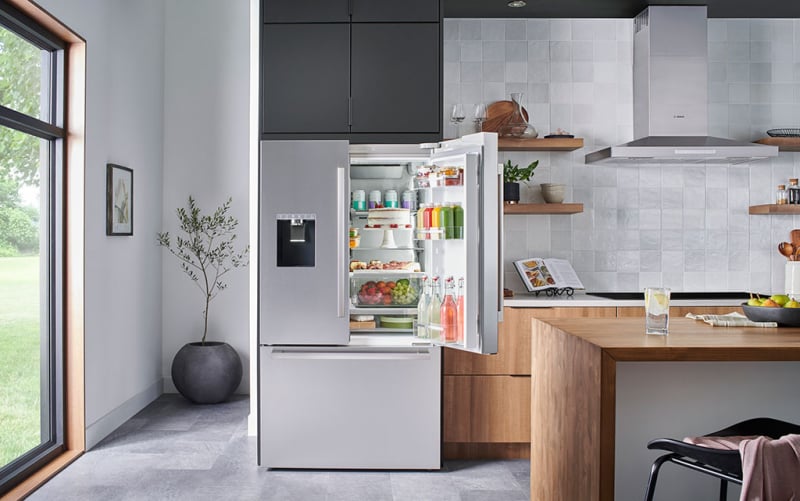 Two new refrigerators added to its 500 Series. The 500 Series standard-depth connected models have ample storage space, are available in a variety of sizes and styles, and feature the new QuickIcePro System, with the industry's fastest refrigerator ice maker.
Learn more at Bosch's website.