Frequently Asked Questions When Buying a Home in Hawaii
List Sotheby's International Realty shares a list of common and helpful inquiries.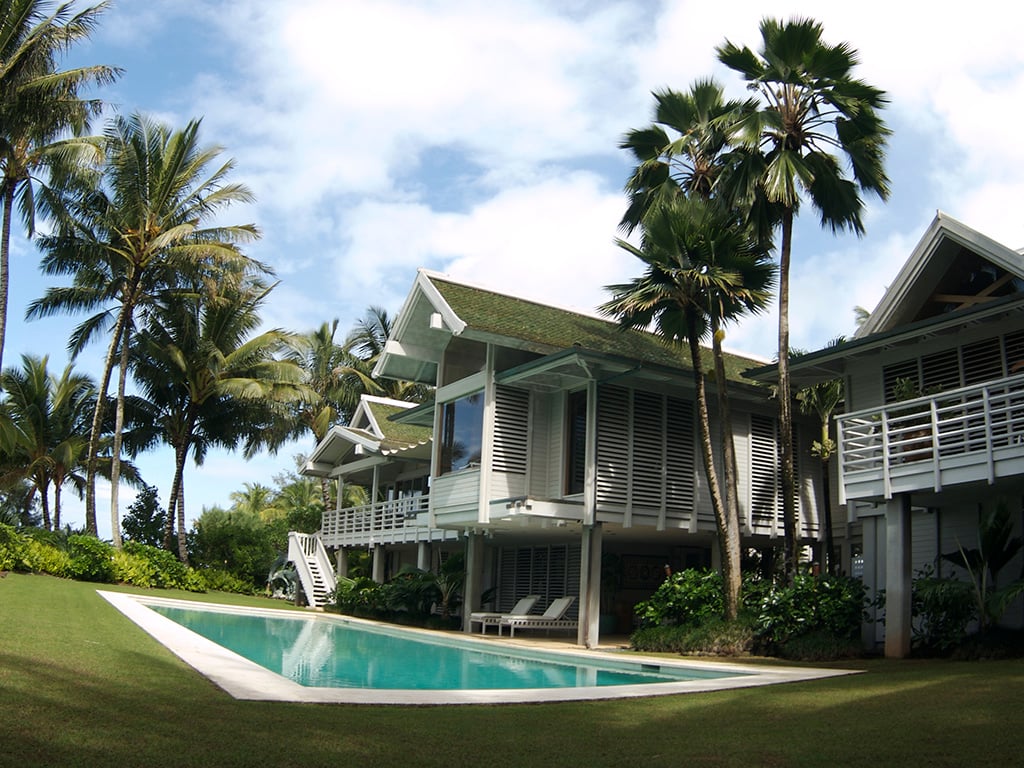 Purchasing a house or condo in Hawaii is an exciting endeavor. The state's beautiful weather, community spirit and scenic spots are among the benefits that come with having your own place in paradise. But to get the right information and take the right steps to meet your homebuying goals, you have to ask the right questions.
"A lot of people don't know what questions to ask" when buying their first home, says Drew Read, a Realtor at List Sotheby's International Realty. "And a lot of even seasoned people forget to ask these questions."
Whether you are a prospective local buyer or from the mainland, Read shares some frequently asked questions as a primer before you meet with your Realtor.
What is the zoning of this property?
Many of Read's clients want to know whether a home or condo lies in a tsunami or flood evacuation area. Local buyers additionally inquire about changes in sea level rise and how that will affect their prospective homes in the future. "Am I going to be inundated at some point in this property that I want to pass on for generations to my kids?" says Read. "I think that's a good question."
If I purchase this property, can I then offer it up as a short-term rental?
"Especially with mainland buyers, you get a lot of people that come out on vacation every other year and they want to do it more frequently," explains Read. "So they want to own a property, but then subsidize it when they're not using it and rent it out." Locals are aware of the statutes requiring a 30-day minimum for short-term rentals in residential areas on Oahu. A real estate agent can be helpful in researching whether the home or condo you'd like to buy is under any zoning restrictions for rentals, and what the parameters would be if you'd still like to pursue it.
Do you know any good contractors, plumbers, electricians and gardeners?
Read shares that many properties in Hawaii are older and need some extra attention. Maybe it has termite damage or leaky pipes, or maybe the utilities, infrastructure or landscaping need work. "I've got a Rolodex of people from window coverings and shades, to painters, contractors, handymen, yard guys," says Read.
Is there storage and parking?
This is a very common question for prospective condo owners, as well as clients looking into densely populated areas, explains Read. "In Kaimuki," for example, "one house has three families, so all the parking of the house is taken up. Is there street parking?"
Is the house or condo in a good neighborhood?
"When you're buying a property — whether it's a house or a condo — it's a lifestyle as well as your home and your shelter," says Read. "You're a part of a community, and you want to make sure that community fits you." Clients with children also often ask about schools in the area.
Do you have any good lenders?
"A lot of people need financing, and a lot of them have a checking or banking account but they're not that familiar with mortgages, or their mortgage broker is on the mainland," says Read. A local lender can be an asset when you are looking at a property that has multiple offers. Read also refers clients to mortgage brokers who can "shop around and get the best deals for you."
How old is the roof?
Prospective buyers inquire about recent updates done to a home or condo, to get a sense of assessment fees or maintenance projects that may need to be taken care of down the line. For condo buyers, it's important to also ask what maintenance fees will cover. "Most of them include insurance, maybe the outside, the railings and the roof, and stuff like that," says Read, but what about amenities?
Is this a good value?
"People don't want to overpay, and you don't want the client to overpay," says Read. Looking at the comparative costs for homes in the surrounding area helps clients to gauge whether they are getting a fair price for their property. Read also checks the homebuying histories of his clients — this helps him to put together comparably priced listings that will balance their budgets while still ensuring that they get what they want in a home.
Drew Read, Realtor-Associate®, HI License RS-67769, (808) 782-3636, drewread@listsir.com. See his agent profile here.