Celebrating Four Decades of Hawaii Home + Remodeling
A look back at our 40 years as Hawaii's leading home improvement and remodeling magazine.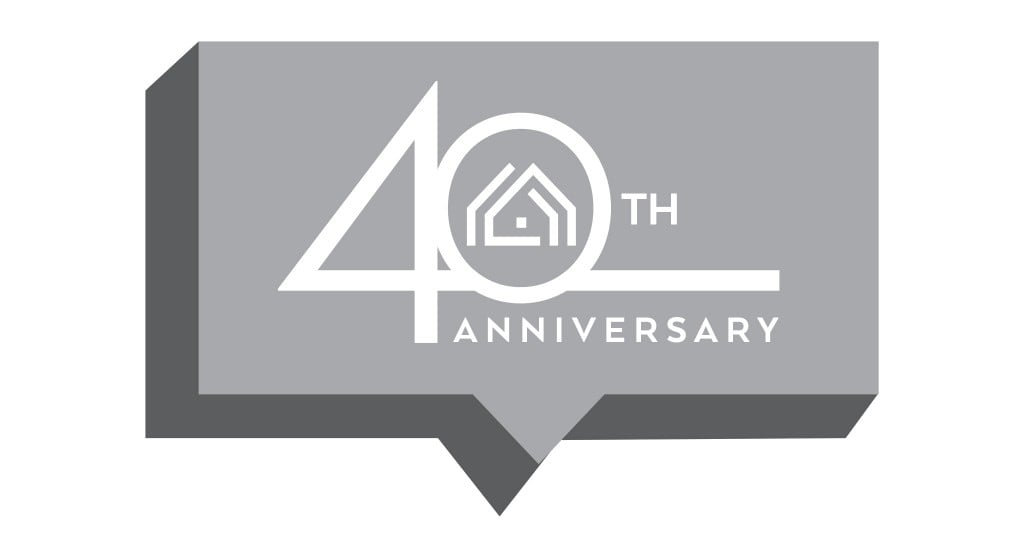 From sprawling estates and historic properties to city condos and tiny homes, we've seen a lot of amazing and unique spaces in 40 years. Come along with us as we take a walk down memory lane to see some noteworthy projects and key moments throughout our four decades as Hawaii's leading home improvement and remodeling magazine.
1980s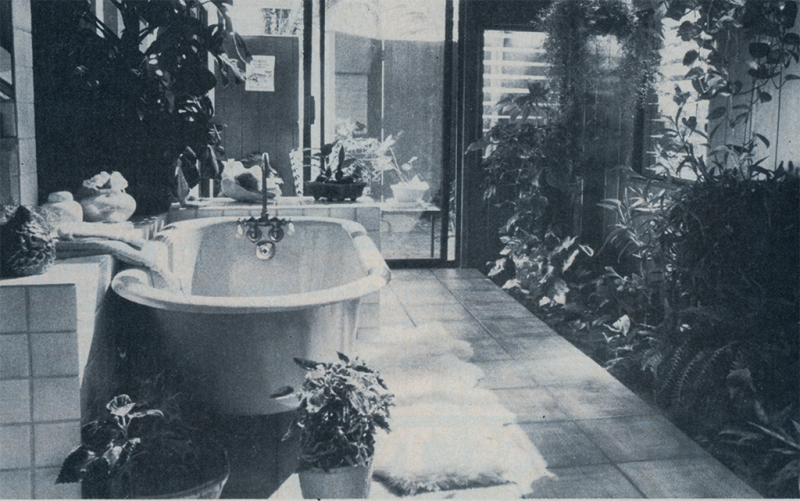 Botanical Bath, 1984
Indoor-outdoor living takes on a whole new meaning with this great garden bath. The extravagantly relaxing bathroom in this Kailua home features all new fixtures and cabinetry, along with its own entryway, lounge area and perhaps the most appealing change of all, an enclosed garden area.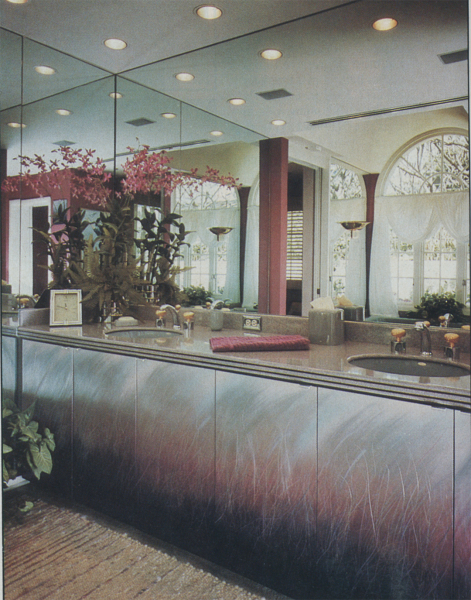 Mural of Metal, 1987
Back in 1987, this home won a Merit Award in the residential division of the Hawaii Remodelers Council's Hawaii Renaissance Contest. The plantation-style home was built in the 1930s and was renovated to include an addition. Inside is this uniquely designed bathroom with burgundy-gray cabinets that have laminated sheet metal on the front surfaces, designed and hand painted by a local artist.
1990s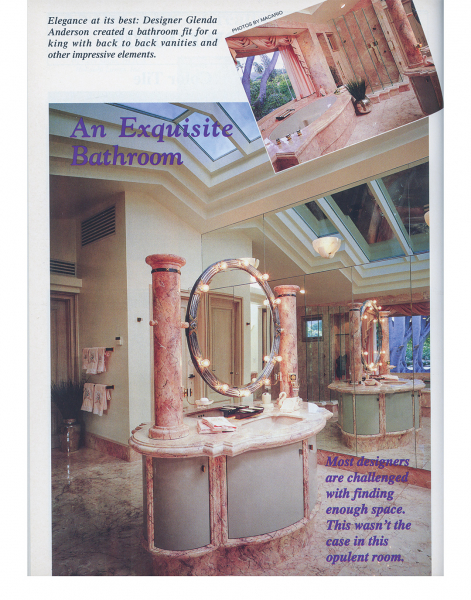 Grand Luxury, 1994
This bathroom is filled to the brim with opulent and ornate elements, from the bathtub made of cast limestone and resin with a waterfall filler, and a shower that electronically sets the water temperature before you even step inside, to the back-to-back vanities with sculpted European-style cabinetry and marble, and the specially designed skylight above it.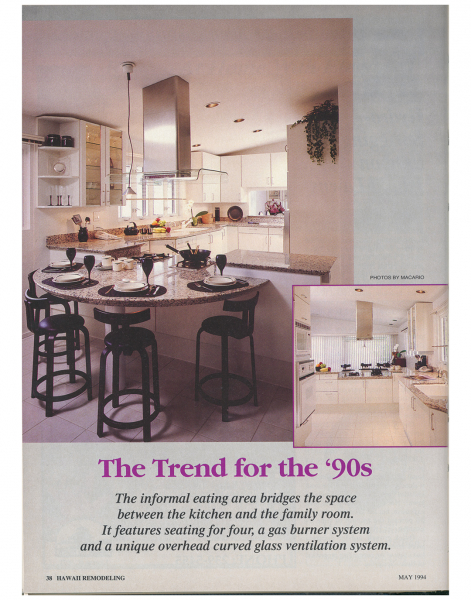 Trend of the Decade, 1994
An informal eating area between the kitchen and family area was a defining design trend for the 1990s. This kitchen renovation took an enclosed kitchen and transformed it into a space where family can come together to cook, eat and entertain.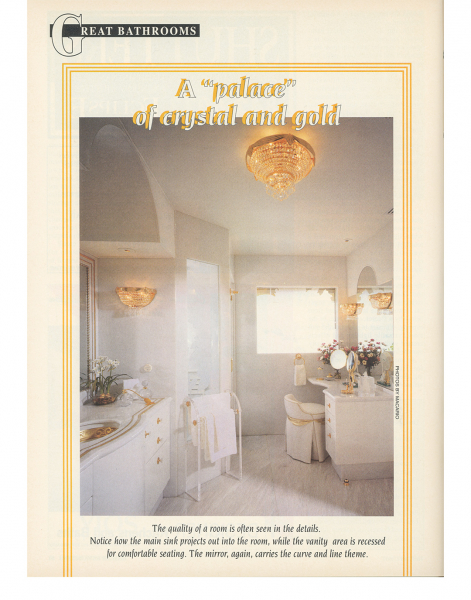 Crystal Palace, 1997
The owners of this home wanted "elegance in all white, gold and crystals" for their renovated bathroom. The dramatic entry leads into a space designed in detail, including an elegant chandelier above. It all makes sense that this bathroom was dubbed the "Crystal Palace" by the designer.
2000s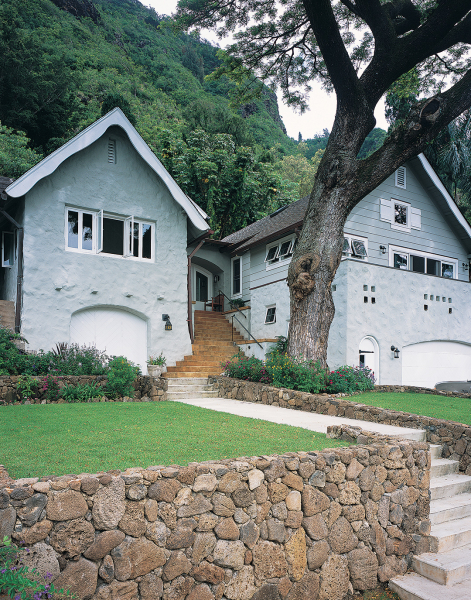 Hobbit House, 2004
Built in 1926, this historic Manoa Valley house, originally owned by the Weller family, was put up for sale and purchased by a young couple in the late 1990s. Instead of building new, they decided to preserve the house's unique charm — creating a space that celebrates both past and present. The Weller House, with its steep, pitched roofs, was affectionately renamed "The Hobbit House."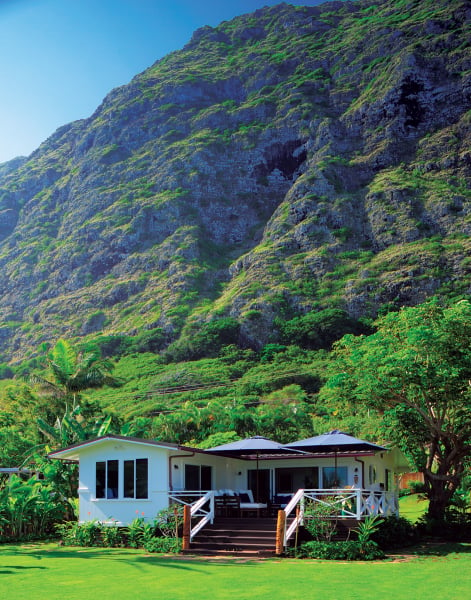 Waimanalo Beauty, 2008
The rarity of this Waimanalo property — from its large oceanfront lot to its cozy cottage — makes it a true gem of Hawaii. The owner decided against building a large new home, choosing instead to restore the more than 50-year-old house and letting the expansive yard shine, with the help of landscaper Steve Dewald of Steve's Gardening Service.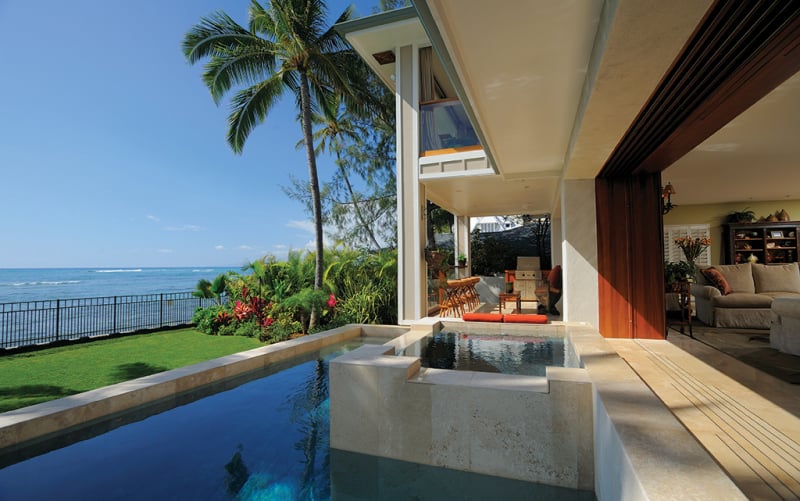 Hidden Treasure, 2009
Located just below Diamond Head, this home opens up to the ocean. Its design, which takes into account strict building restrictions due to the home's proximity to the shoreline, came together as a collaboration between the homeowners and the design-build team at Homeworks Construction.
2010s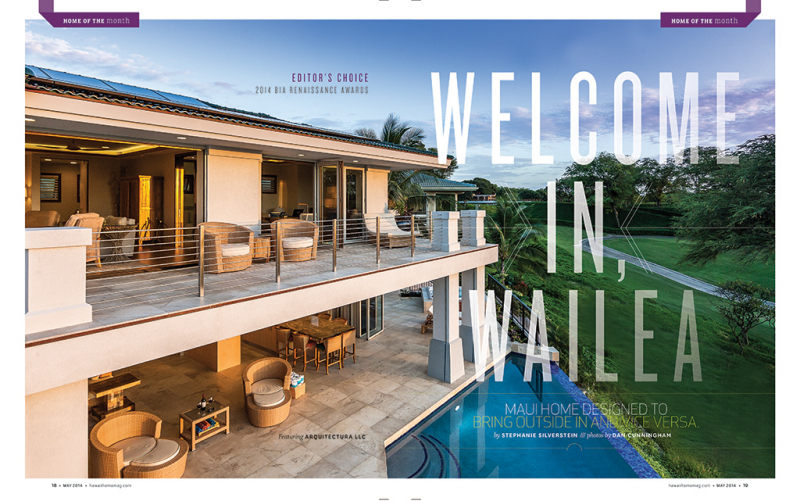 Wailea Wonder, 2014
This Maui home takes indoor-outdoor living to the next level, with panoramic views of the first fairway of the Wailea Golf Club Blue Course and of Lanai, Kahoolawe and Molokini. Read more about this project here.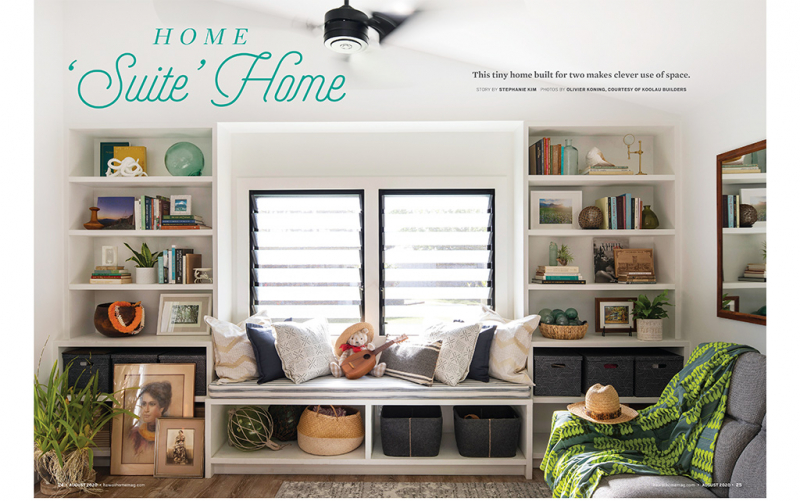 A Tiny Hawaii Home, Present
With its clever design, this accessory dwelling unit in Kaneohe is a dynamic space for the owners to enjoy. The modest home combines modern design elements and the homeowners' beloved Hawaiian artifacts throughout. Read more about this home here.