Celebrating National Kitchen & Bath Month
Now's the time to pursue a trained design professional.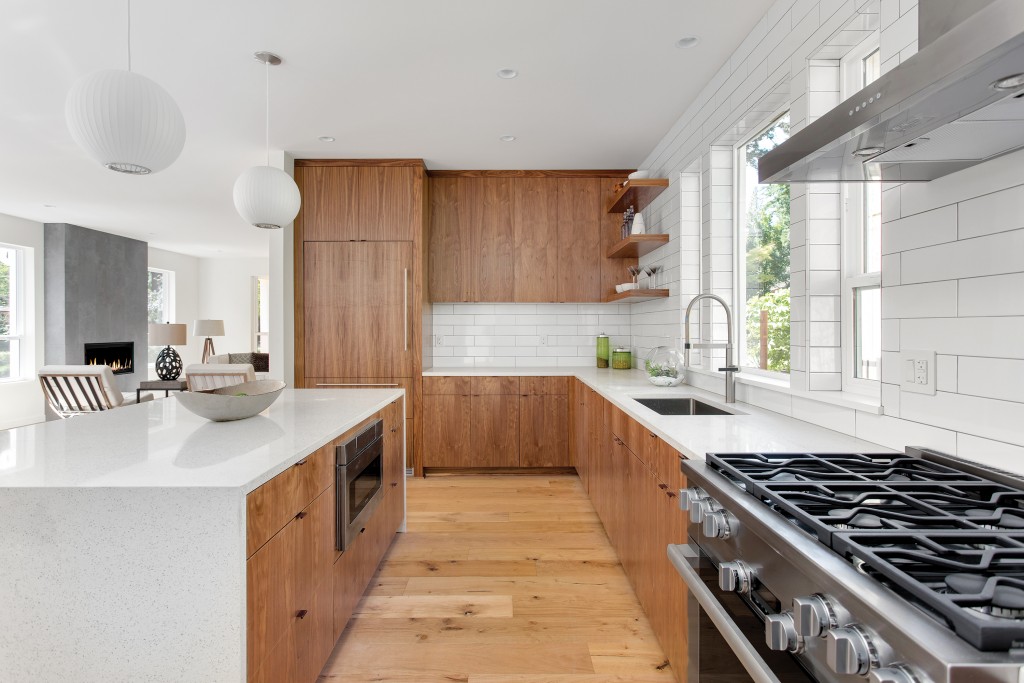 Over the past 20 years or so, October has been designated as Kitchen & Bath Month by the National Kitchen & Bath Association, making this the perfect time to seek out an NKBA member to help tackle your remodeling needs and concerns. 
With so many resources and options on both trends and materials, as well as all the ideas that are clipped and saved on social media inspiration boards, taking that first step toward remodeling can be overwhelming. Trends change almost constantly, as do cabinet materials, countertops, appliances, flooring, lighting and more. NKBA professionals have first access to new products and trends from industry manufacturers, bringing fresh, current and relevant trends and materials to homeowners.  
Some of the products, materials, colors and aesthetics shown as inspiration last year in design magazines, like Hawaii Home + Remodeling, and on social media have already been replaced. The collective shift toward calm aesthetics with nature-influenced colors and materials are a direct result of the events of 2020. Design evokes emotion as well; trends have recently turned toward Zen-like environments through the use of wood grains, a combination of textures, warm and subtle tones for backsplashes and flooring, and sleek, integrated appliances.   
The open kitchen design is still the top request, especially among multigenerational families. The wish list for this design extends beyond overall aesthetics. Space and cabinet storage planning is a must, multiple workstations for adults and kids need to be planned carefully for efficient use, and placement of appliances and lighting is just as important. An experienced designer will incorporate as many wish-list items as possible while creating an ideal space that's functional, safe and unique to the homeowner. 
The NKBA promotes working with experienced and certified designers who have been specifically trained in space planning and design/construction details. In addition to the many qualified individuals of the NKBA, there are also certified kitchen and bath designers with years of experience in the industry who've passed stringent testing to obtain certification. Before finalizing a kitchen or bath design, homeowners should consider hiring one of our seasoned professionals to offer guidance and advice. They can prevent costly design mistakes, saving remodelers money down the line. 
For more ideas, visit the professionals of the NKBA Aloha Chapter at nkba.org/chapters/aloha/. 
Cris Johnson is president of the NKBA Aloha Chapter.