Clean Lines to Incorporate in Your Home
Today's sleek, modern designs are fashionable and functional.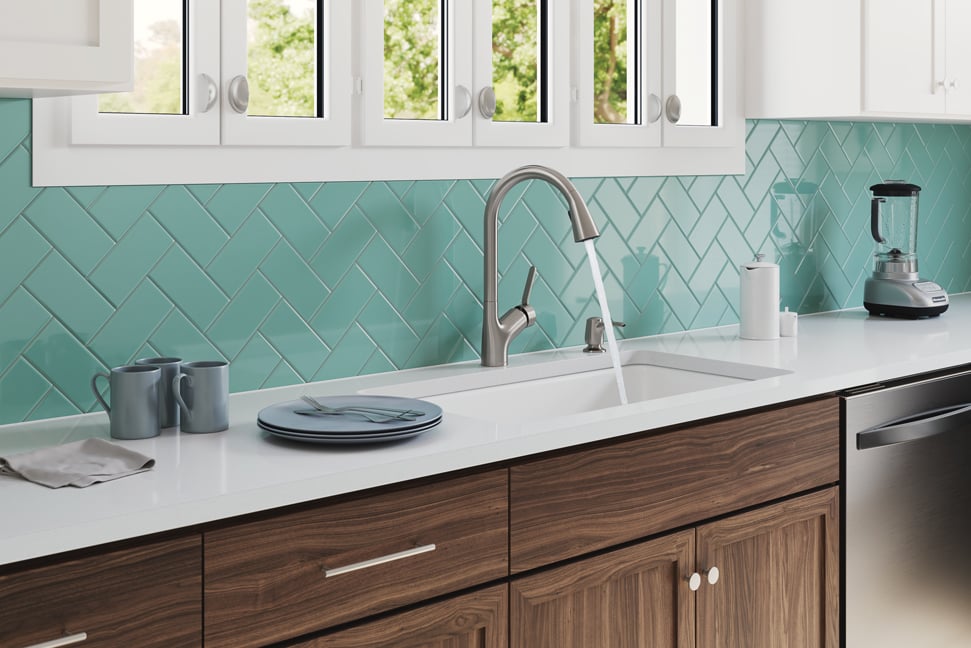 Creating a beautiful space is always top of mind when building a new home or going through a renovation. But in today's world, supporting cleanliness is imperative as well. Not only does a hygienic living environment keep us healthy, it also makes us happier and more productive. Fortunately, manufacturers have been staying ahead of the game with new and innovative ways to keep you and your home spotless.
Use Your Voice
Today's technology allows built-in voice control to provide touchless use of kitchen faucets, showers and bathtubs.
KOHLER Konnect® faucets are miniature kitchen assistants. Just say the word, and hands-free help is on the way. Easily dispense measured amounts of water or customize the filling of frequently used items. When combined with an Aquifer Refine filtration system, it will even reduce more than a dozen contaminants and automatically remind you when it's time to replace the filter. Available at Ferguson Bath, Kitchen & Lighting Gallery.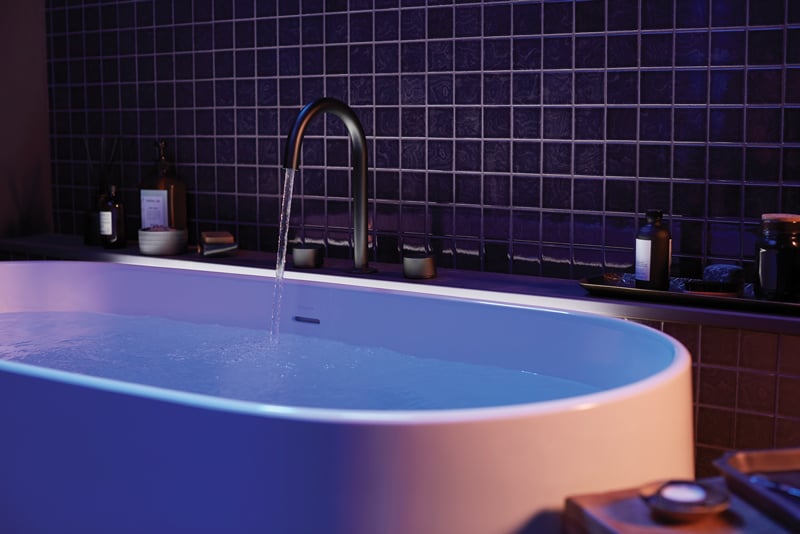 KOHLER's PerfectFill™ smart bathing technology creates the ultimate relaxation station, using nothing but your voice. Control how your bathtub fills, heats and drains, without having to lift so much as a finger.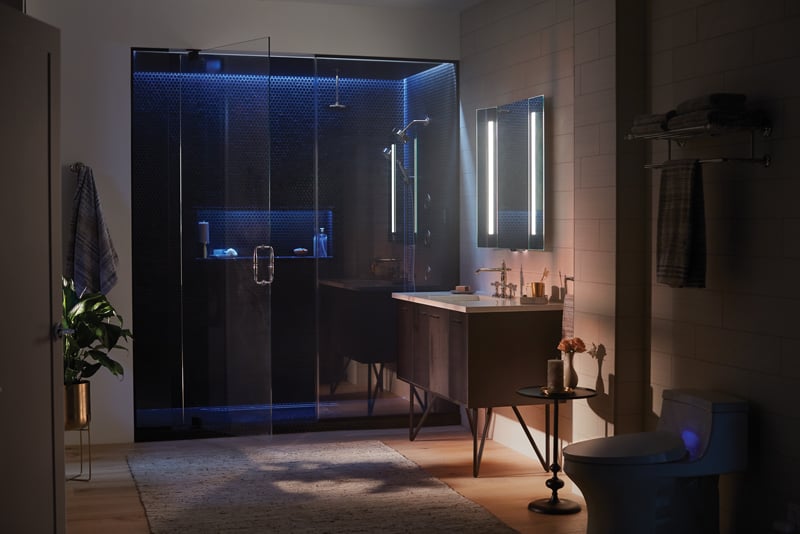 The KOHLER DTV+™ digital shower comes with a smart shower-head speaker and voice assistant, allowing you to enjoy the crisp sounds of your favorite tunes while you wash the day away. It also responds to your voice for personalized steam, water and light.
These products are available at Ferguson Bath, Kitchen & Lighting Gallery.
Clean Easy
When thoughts of cleaning and sanitizing are constantly flowing through your mind, anything to make those tasks just a little bit easier is welcome.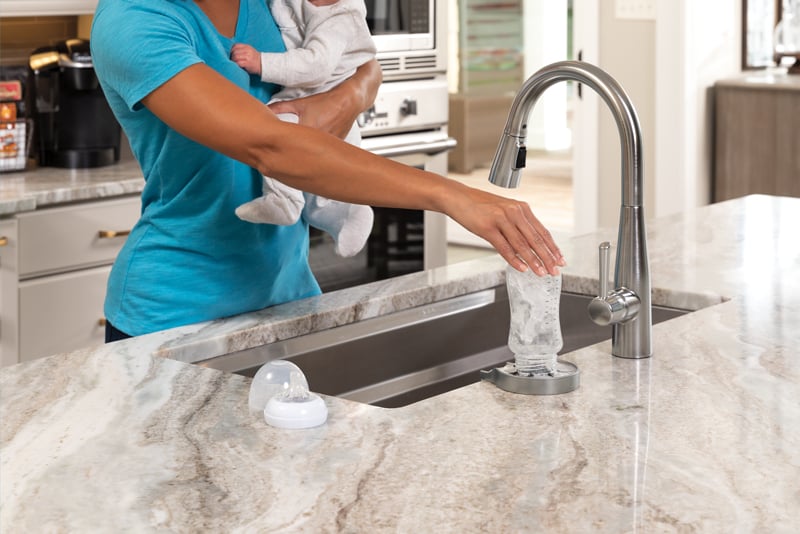 Rinse out those reusable water bottles in seconds with the Delta® Glass Rinser. High-pressure water jets reach areas your hands can't to quickly and thoroughly remove residue. It easily pairs with most kitchen faucet brands, and handles most standard drinkware, including wine glasses, baby bottles and travel cups. Available at Ferguson Bath, Kitchen & Lighting Gallery.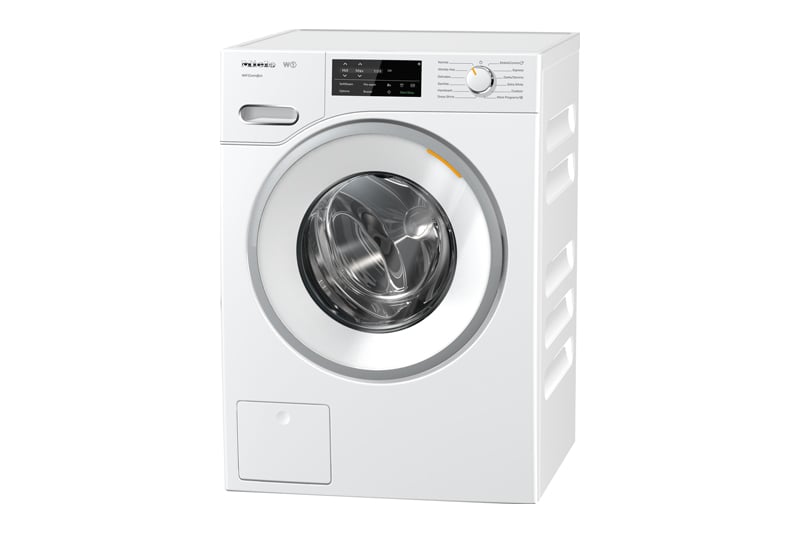 Miele WWF 060 WCS WiFiConn@ct front-loading washing machine offers automatic load control and intelligent washing. Smaller loads automatically receive less water and use less power, ensuring clean laundry via just the right amount of resources. This and other features can be controlled from the Miele app, whether you're at home or farther away. Available at Pacific Source.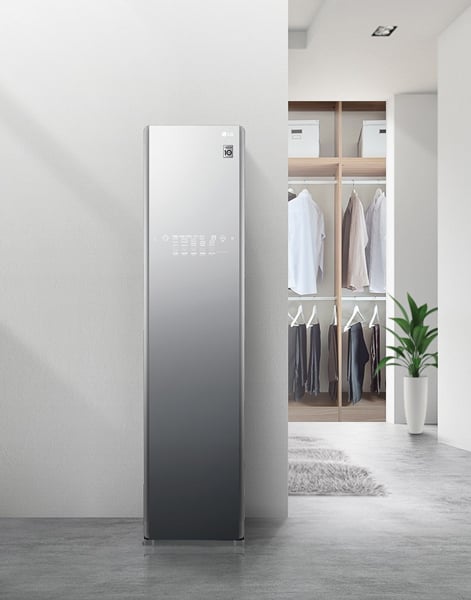 The LG Styler keeps clean clothes refreshed with the gentle power of steam. An asthma & allergy friendly® CERTIFIED Sanitizer, it also reduces up to 99% of allergens from clothing, pillows and more — and can be controlled through your smartphone. Available at multiple locations.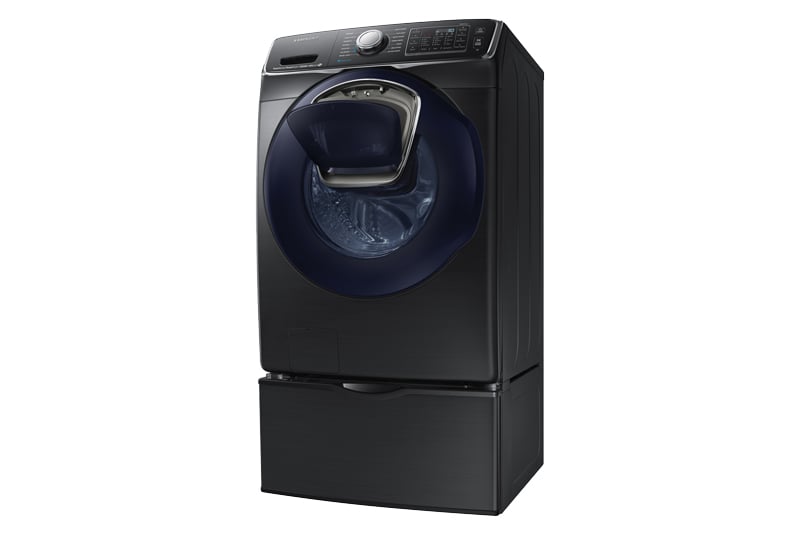 Samsung's 14-Cycle AddWash High-Efficiency Fingerprint Resistant Front-Loading Washer with Steam is another option for keeping your clothes fresh. You can clean clothes faster, with a wash cycle that completes a full load in as little as 36 minutes. Need to throw in a face mask at the last minute? The AddWash door allows you to add items after you've already started the cycle. The machine also includes a self-clean feature, which frees itself of dirt and bacteria without the use of harsh chemicals. Available at multiple locations.