Companies Carve Out Eco-Friendly Practices
Finding creative ways to reduce, reuse and recycle.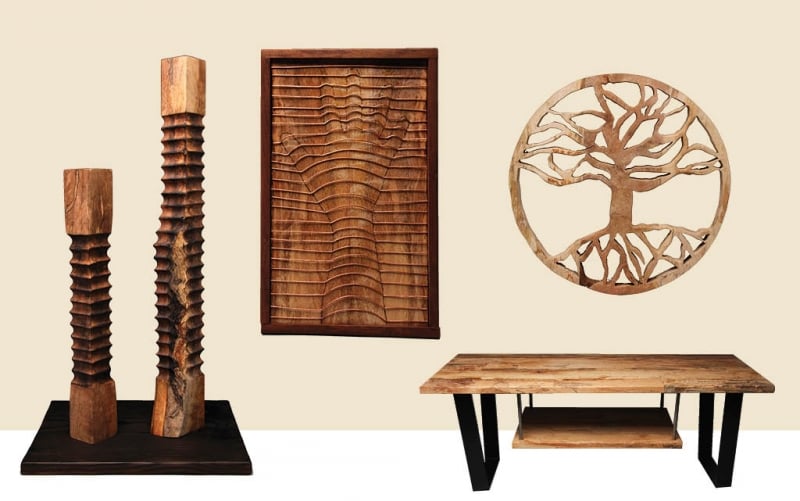 While many home-improvement companies offer a variety of eco-friendly products, there is also work being done behind the scenes to be kinder to the planet.
For example, Pacific American Lumber collects its "fall" lumber that accumulates from millwork projects and donates it to Iolani School, where it's used for a variety of projects for everything from toys to custom artwork. "Without this program, the lumber would just end up in the landfill," says Chris Nied of Pacific American Lumber, which is celebrating its 25th year in operation this month.
Iolani instructor Ryan Roberts says the donations from Pacific American Lumber have been extremely helpful. "We get quite a lot of material — sometimes as many as three palettes," says Roberts. "This allows us to spend our budget on tools and equipment rather than material."
Nied estimates his company would dump two to three flatbeds of lumber a year before the program originated. "The former head of the department was my teacher at Iolani and we stayed in touch over the years," Nied says. "We came up with the idea and he was really into it. Having the kids get in there and learn to use planers, routers and table saws is great."
Roberts says the program appreciates the support. "We get personal donations, but Pacific American Lumber is the only company that continuously contributes," he says.
Other companies are also doing what they can to protect the environment. C. S. Wo and Servco Home & Appliance Distribution use densifying machines to compact foam packing materials into condensed chunks, which are then shipped back to the mainland and recycled.
"Before we switched to the machine, the trash bins had to be hauled away weekly. Now, the regular trash is taken out once a month at most," says Craig Washofsky of Servco, which has also replaced all its lighting with LED bulbs and uses more energy-efficient air conditioning to cool the building.