Cooling & Ventilation
Improve the air quality and comfort of your home.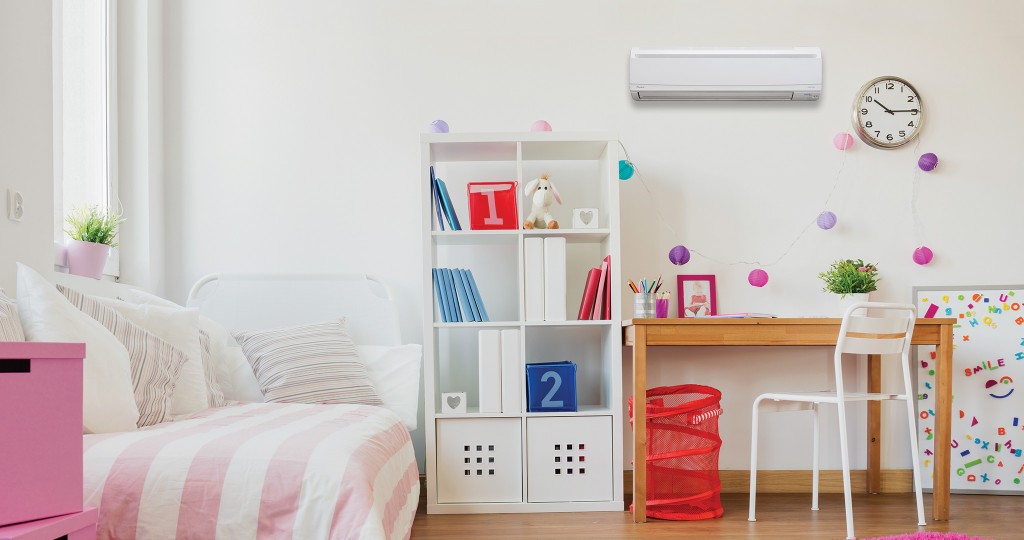 This article is part of the 2020 Hawaii Home + Remodeling Resource Guide, an organized and vetted directory of professionals, services and shops in the building and home improvement industry.

Cosco Hawaii, a local family-owned company with more than 58 years of experience, specializes in the wholesale and distribution of air conditioning and refrigeration equipment and supplies. Often mistaken for Costco Wholesale, the company has embraced its name mix-up as a companywide joke; just ask any of its employees, who can share a fun story or two. Along with this playful atmosphere is Cosco's commitment to family values and providing ample stock and good customer service to all of its customers at all of its locations. Whether you're on Oahu, Maui, the Big Island or Kauai, stop by one of its stores to learn more about how Cosco can improve the air comfort in your home.
Cosco Hawaii shares these three cooling and ventilation tips:
1. To restore or maintain design efficiency of your AC unit — whether it's central, mini-split or a window AC — clean the indoor air coil, which will reduce energy costs and air quality hazards in your home. If you are hands-on, Nu-Calgon Evap Foam No Rinse is your best option. If you want someone else to clean your AC, call Cosco for some recommendations.
2. To help prevent bacteria growth and bad odors from forming inside your fan's coil condensate pan, consider the use of condensate tablets. Nu-Calgon Pan-Treat is a good option to control odor, break down bacteria buildup and other accumulations. Along with being effective, it is also nontoxic and won't harm the drain pan.
3. Don't forget to check the air filter. Every two to three months is a good time to check your filter surface for dust, dirt and grime. This buildup not only impacts air quality in your home, but also reduces the efficiency of your unit, causing your fan coil to work harder than it is designed to. Cosco has various filter sizes; if the size you need isn't among them, the company can have it made.
Cosco Air Conditioning
2312 Kamehameha Highway, Suite B-1, Honolulu, Oahu, 808-845-2234; 220 Lalo St., Suite 2, Kahului, Maui, 808-871-6285; 73-5574 Olowalu St., Kona, Big Island, 808-326-2505; 1885 Haleukana St., Lihue, Kauai, 808-632-2153; coscohawaii.com
---
Cooling & Ventilation
A/C Warehouse Inc.
670 Auahi St., #I-10
Honolulu, Oahu
545-3084
______________
300 Hukilike St., Ste. E
Kahului, Maui
808-871-8615
acwarehousehawaii.com
Admor HVAC Products
815 Waiakamilo Rd.
Honolulu, Oahu
841-7400
______________
305 Hukilike St.
Kahului, Maui
808-446-8900
admorhvac.com
Advanced A/C Contracting
1750 Auiki St.
Honolulu, Oahu
847-4814
advancedachawaii.com
Affordable Home A/C LLC
94-150 Leoleo St., #203
Waipahu, Oahu
488-1111
affordablehome-ac.com
Air Cental Inc.
1717 Colburn St.
Honolulu, Oahu
845-7300
aircentralhawaii.com
Air Conditioning Hawaii
Ewa Beach, Oahu
689-7735
airconditioninghawaii.com
Air Conditioning
Solutions Supply Corp.
501 Sumner St., Unit 604
Honolulu, Oahu
848-2051
acssupply.com
Air Solutions Hawaii
Honolulu, Oahu
983-9833
airsolutionshawaii.com
Air Source Air Conditioning
2007 Republican St.
Honolulu, Oahu
847-7500
airsourceac.com
Aire Conditioner Shoppe
94-529 Ukee St., Ste. 105
Waipahu, Oahu
676-1455
aireconditionershoppe.com
Alakai Mechanical Corp.
2655 Waiwai Lp.
Honolulu, Oahu
834-1085
alakaimechanical.com
Aloha Sheet Metal LLC
283 Lalo St., Ste. G
Kahului, Maui
808-893-2288
alohasheetmetal.com
Alternate Energy Inc.
96-1276 Waihona St., #114
Pearl City, Oahu
842-5853
______________
60 E. Wakea Ave., #109
Kahului, Maui
808-842-5853
alternateenergyhawaii.com
American Air Conditioning
500 Alakawa St., Bldg. 204
Honolulu, Oahu
847-0851
americanachawaii.com
Breezway
99-1451 Koaha Pl., Ste. 1
Aiea, Oahu
484-5999
breezway.com
Callaway Cooling Skylights
Honolulu, Oahu
732-7922
callawaycoolingskylights.com
Carrier Hawaii
Headquarters
2060 Lauwiliwili St.
Kapolei, Oahu
677-6339
______________
711 Kawaiahao St.
Honolulu, Oahu
596-2665
______________
190 Alamaha St., Bay 3
Kahului, Maui
808-877-6802
______________
74-5518 Kaiwi St., Unit A
Kailua-Kona, Big Island
808-326-2442
carrierhawaii.com
Central Air Systems Inc.
91-1001 Kaimalie St., #201C
Ewa Beach, Oahu
685-0249
centralairsys.com
Coastal Windows
94-533 Puahi St.
Waipio Business Park
Waipahu, Oahu
676-0529
info@coastalwindows.com
coastalwindows.com
Cooling Hawaii
2000 Mokulele Hwy., #53B
Puunene, Big Island
808-727-2777
coolinghawaii.com
Cool Zone Inc.
1020 Auahi St., Ste. 7
Honolulu, Oahu
946-9021
Cosco Air Conditioning
& Refrigeration
Family owned and operated for 58 years, Cosco Air Conditioning proudly features Daikin, a leading innovator of advanced high-quality air conditioning worldwide.
______________
2312 Kamehameha Hwy., B-1
Honolulu, Oahu
808-845-2234
______________
220 Lalo St., #2
Kahului, Maui
808-871-6285
______________
73-5574 Olowalu St.
Kona, Big Island
808-326-2505
______________
1885 Haleukana St.
Lihue, Kauai
808-632-2153
coscohawaii.com
Craig's Air Conditioning
2110 Lauwiliwili St., Unit 103H
Kapolei, Oahu
682-0970
craigsair.com
Dial Electric & Lighting Gallery
2240-C Kaluaopalena St.
Honolulu, Oahu
845-7811
Discount Lighting & Fans
349-B Hanakai St.
Kahului, Maui
808-871-8776
hawaiianfan.com
Hawaii Air Specialists
Kapolei, Oahu
672-7070
hawaiiairspecialists.com
Hawaii Indoor Air
Specialist Ltd.
Mililani, Oahu
626-4774
Hawaii Skylights
and Solar Fans
1320-C Kalani St.
Honolulu, Oahu
847-6527
hawaiiskylights.com
Hi-Power Solar
98-723 Kuahao Pl.
Pearl City, Oahu
342-0802
hipowersolar.com
Island Cooling LLC
201 Kapaa Quarry Pl.
Bldg. 30, #3003
Kailua, Oahu
672-2300
islandcooling.com
Island Solar Service
Honolulu, Oahu
833-1000
islandsolarservice.com
Kona Solar
Kailua-Kona, Big Island
808-557-3756
gokonasolar.com
One Stop Windows & Doors
720 Iwilei Rd., Ste. 416
Honolulu, Oahu
550-2402
onestopwd.com
Pacific Ceiling Fans Inc.
98-023 Hekaha St., Bldg. 1, Unit 5
Aiea, Oahu
487-2322
pacificceilingfans.com
Pella Windows & Doors
560 N. Nimitz Hwy., Ste. 105-B
Honolulu, Oahu
841-3200
pella.com
Pristine AC
2290 Alahao Pl., Unit 303A
Honolulu, Oahu
227-4566
pristineairconditoning.com
Quality Air Conditioning
& Service
Mililani, Oahu
847-6100
qualityacs.com
RevoluSun
660 Ala Moana Blvd., #220A
Honolulu, Oahu
748-8888
revolusun.com
RMA Sales
99-134 Waiua Way
Aiea, Oahu
487-9041
rmasalesco.com
Sunburst Shutters
& Window Fashions
1806 Homerule St.
Honolulu, Oahu
797-2004
sunburstshutters.com
Sunetric
905 Kalanianaole Hwy.
Box 3001
Kailua, Oahu
262-6600
sunetric.com
The Fan Shop Inc.
98-027 Hekaha St., #1
Aiea, Oahu
488-1221
thefanshop.com
Whole House Fans Hawaii
301 Kapaa Quarry Rd., #3003
Kailua, Oahu
672-2300
wholehousefanshawaii.com