Create a Home You Love
Home improvement projects for you to embrace from the inside out.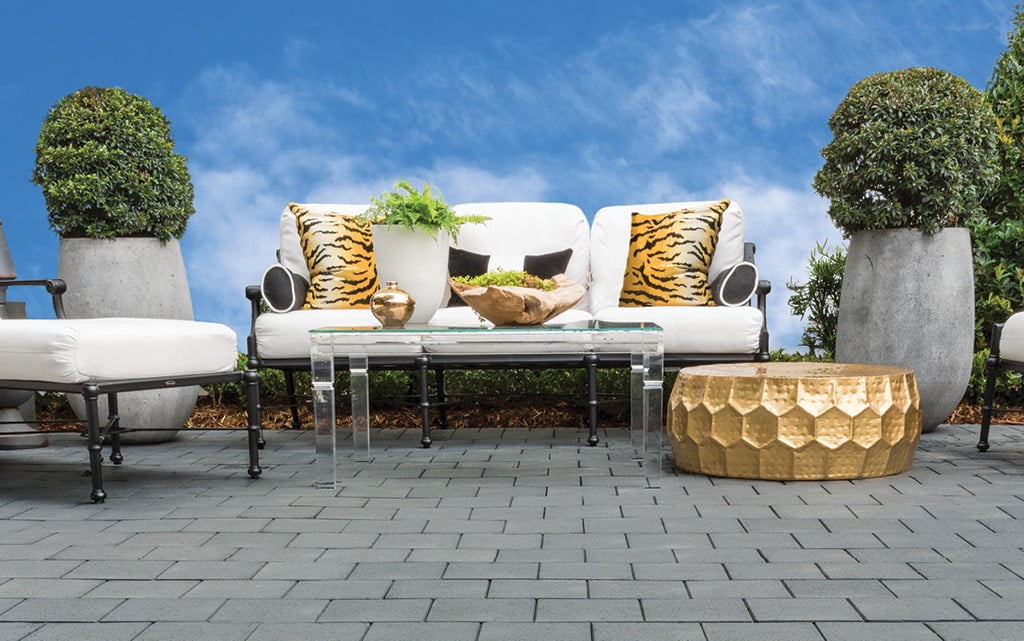 Do you love your house as a whole or have you been making do with what you have, hoping that you'll one day be able to change things up? With the new year still fresh, take this time to consider undertaking a home improvement project to create a home you'll love for years to come. From boosting the curb appeal with a fresh coat of paint to making an entertaining outdoor space or remodeling your kitchen or bathroom, there are numerous ways that you can spruce up your dwelling. When it comes to financing your dream renovation, HawaiiUSA FCU recommends a home equity line of credit, or HELOC. This allows you to purchase what you need, when you need it, at ease. Without further ado, let these three featured projects inspire you to get started on your dream home.
At HawaiiUSA, our members are family. And like family, we're here to help them to choose wisely because life matters."
— Joni Young, Aiea Branch Manager, HawaiiUSA FCU
Projects for Every Price Point
$ Outdoor Oasis
Lay the foundation of your enchanting backyard retreat by utilizing AZEK Pavers to create your outdoor patio. Made of 95 percent high-performance composite recycled material, pavers are soft on the feet, easy on the ankles and keep cool in the sun, making them ideal for hosting outdoor gatherings on a hot summer's day.
• The cost of creating your outdoor patio will start at $15 per square foot for materials — pavers and grids — which doesn't include preparation.
• Pavers come in an array of colors — redwood, boardwalk and olive, to name a few — and patterns, like herringbone and basket weave, plus three types of applications.
• Available to order through Rinell Wood Systems, a locally owned company that offers AZEK Building Products decks, railing, pavers and trim.
Best way to pay: HELOC
$$ Splash of Color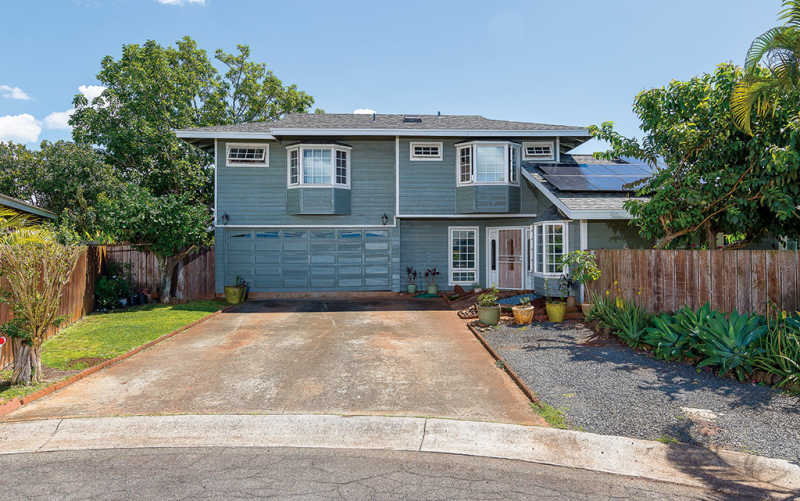 "Painting the exterior home helps ensure the longevity of your home and it also boosts curb appeal," says Brennan Leong of Kapili Roofing & Painting. Painting the outside of your home every five to seven years, as Leong recommends, will make sure it keeps looking bright and new.
• The size, condition and scope of work will determine the cost; for example, the average one-story exterior paint project can cost anywhere from $4,000 to $10,000, according to Leong. "Getting your home assessed by a professional is always the best way to determine an accurate cost of your home project," he adds.
• Paint options include latex, oil and specialty paints — which can help cool your home or keep your walls free of unintended marks — sheens and a vibrant array of colors.
• Kapili Roofing & Painting specializes in interior and exterior residential painting, typically providing full prime and two coats of a high-quality exterior grade paint.
Best way to pay: HELOC
$$$ Kitchen or Bath Remodel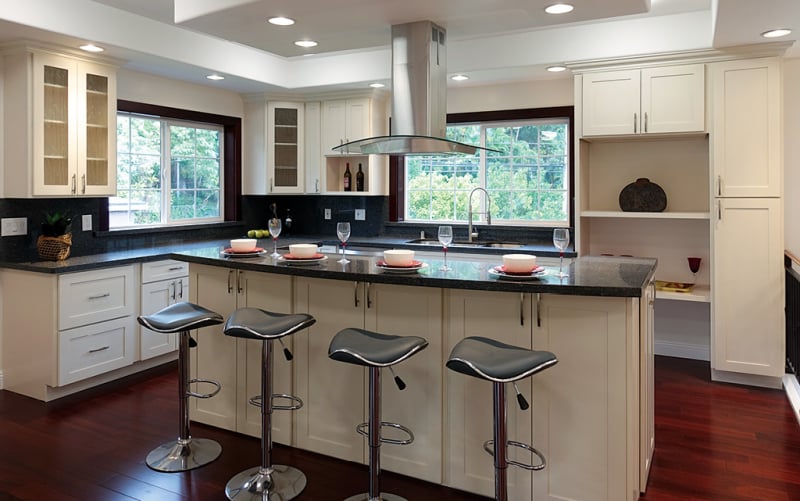 A kitchen and bath remodel can be a major renovation project, but often yields the most benefits. Whether you're remodeling due to old and damaged materials or trying to expand the space, a kitchen and bath remodel will be a worthwhile undertaking.
• Prices vary for every renovation, with some deciding to redo cabinetry and countertops while others change flooring or knock down walls. Golden Cabinets and Stone recommends considering the design and materials needed for your project first.
• Areas you can revitalize include cabinets, countertops, flooring, sinks, shower panels, and the design of your space to accommodate for cabinet spaces, pullout trash cans and more.
• Golden Cabinets and Stone's Honolulu showroom can be your one-stop shop for materials; the staff there can help you to understand what you need.
Best way to pay: HELOC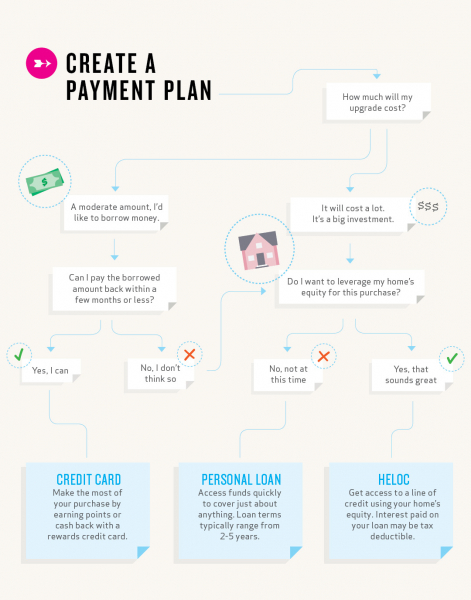 HawaiiUSA FCU, Aiea Branch
99-115 Aiea Heights Drive, #114
Monday-Friday 9 a.m. to 5 p.m.,
Saturday 8:30 a.m. to 2:30 p.m.
(808) 483-1500
www.hawaiiusafcu.com