Create an Ocean-Inspired Painting for Your Home
Classes available at Pictures Plus.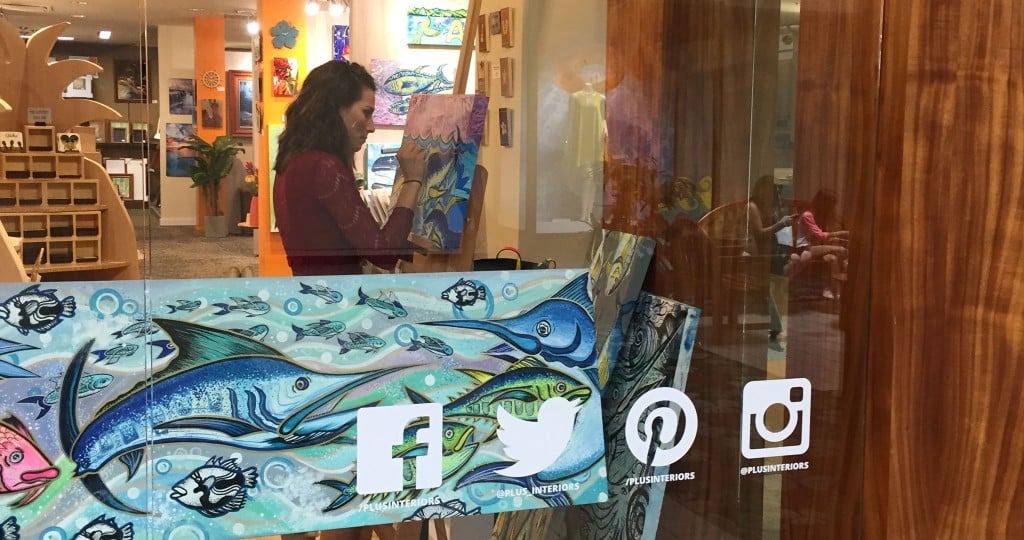 If you've been shopping at Kahala Mall, you may have seen artist Danielle Groff working on her colorful ocean-inspired paintings through the windows of Pictures Plus. If you missed her, perhaps you've seen her artwork adorned on canvas, water bottles, birchwood postcards, luggage tags or laser-engraved coasters in the showroom.
The retailer is offering two painting classes with Groff in July, where you can not only meet the artist but also paint a replica of one of her works to bring home with you.
"We started collaborating with Danielle on the paint classes because we wanted to give people an opportunity to express themselves through art in a fun, relaxing environment," says Kira Kaloi of Plus Interiors. "Art has always been a big part of our company culture, and we are really passionate about creating a platform that artists in the community can use to share their talents."
Painting classes will be held Saturday, July 15 from 6 to 8 p.m. at Plus Interiors at Kahala Mall and Saturday, July 29 from 5:30 to 7:30 p.m. at Pictures Plus Prints at Ka Makana Alii for $45 per class. Register in advance by contacting any Pictures Plus or Plus Interiors location.
---