Custom Outdoor Shower is a Work of Art
Building this painted surfboard shower was a labor of love.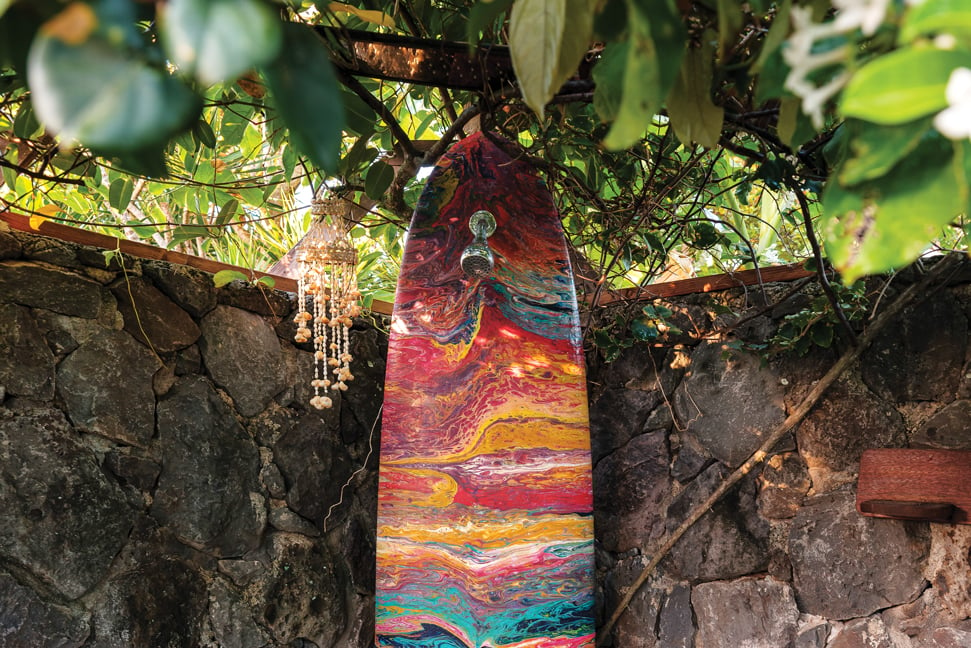 Building this custom outdoor shower was a labor of love for the Lopes family in Kailua. Artist Anastasia Lopes painted the surfboard, husband Rick Lopes dug the trench and ran the hot and cold water lines, and together they built the ipe deck and fastened plumbing, purchased from Hardware Hawaii. The outdoor shower is a functional addition to everyday life for the family of five, and it also holds a special memory, as it doubled as a birthing pool for their youngest child. "Under the shower and canopy of flowers with a full moon as the only light source, we manifested our dream birthing experience in the comfort of our own property," Rick says.