Decorative Pots and Herbal Plants from Local Hawaii Shops
Spice up your space with some greenery and planters.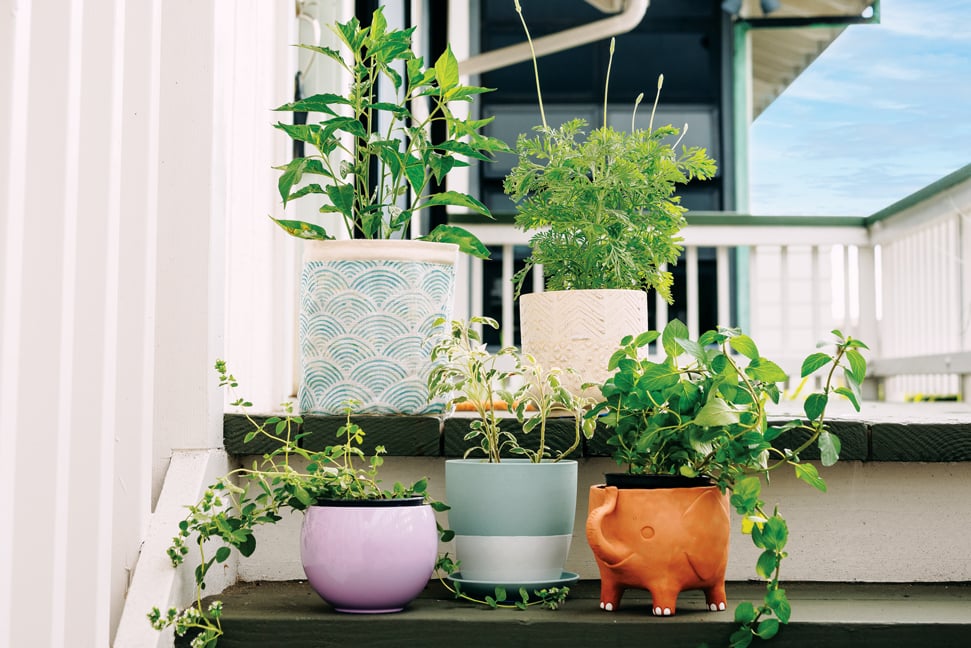 A new year is a great time to spice up your space. Refresh any area with aromatic and low maintenance herbal plants in eye-catching pots from Hawaii shops.
Front row (left to right): PM Orb in pink lavender, $16, Big Dyad pot and saucer, $28, Dee Olivia Elephant Pot, jumbo, $96, all from Paiko Hawaii, paikohawaii.com. Back row (left to right): Seven Island Plant Pouch, $12, from City Mill, citymill.com; White Geometric Print Pot, $20, from Ginger13, ginger13.com. Hawaiian chile pepper, lavender, peppermint, sage and oregano plants, $3 to $9, from City Mill.