Demystifying the Granite vs. Quartz Decision
Kevin Nip of Selective Stone guides us through the process.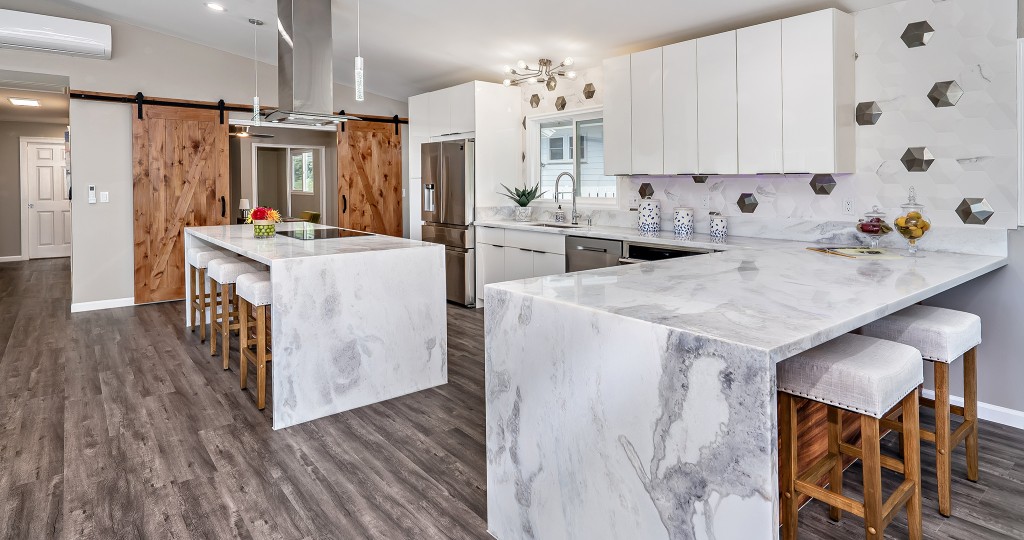 During a home renovation, the decisions never seem to end. Light or dark? Brass or chrome? Statement wallpaper or vibrant accent wall? Because you know that your project's end result–and the type of impact it makes—is a collection of all those little choices put together, the pressure can definitely feel like it's on. The next thing you know, you're staring blankly at the tile swatches at the hardware store for the third hour in a row, still no closer to a final decision.
Hold the phone and take a deep breath. One way to make that mountain of choice-making seem a little less intimidating is to break it all down, little by little. That's why we like to look to the experts to tell us what, exactly, we need to know, and to make the process a little less overwhelming. Today, that meant picking the brain of Kevin Nip at Selective Stone in order to understand where to start when tackling one of renovators' biggest questions: granite or quartz?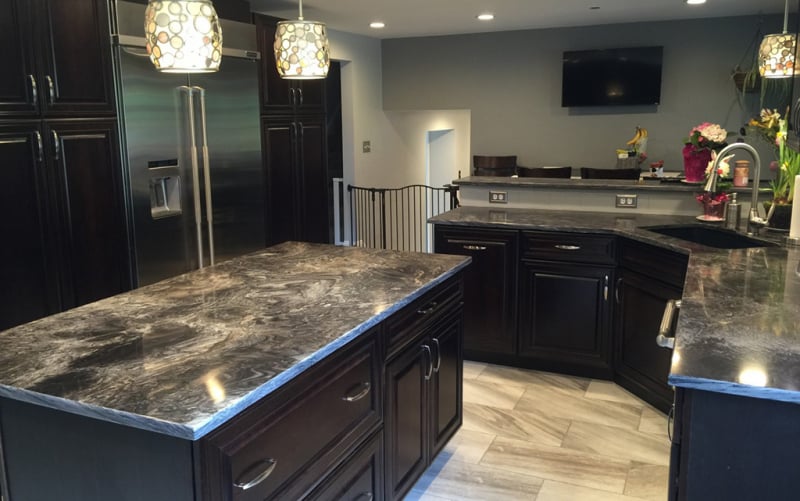 They're both solid choices for countertops, but you'll want to consider your own individual lifestyle, desires, needs and budget, says Nip. Those all change from homeowner to homeowner, but matching them up with your priorities helps organize your thoughts. For instance, if you're concerned about keeping materials as eco-friendly as possible, you'll want to consider granite as it's a 100% natural stone and produces fewer carbon emissions during fabrication. Quartz, on the other hand, is a blend of 90%-93% quartz stone mixed with a resin compound.
Other than sustainability, some factors to consider are:
The look
Nip suggests visualizing the best choice by first defining the area where the counter will be installed. "Traditionally, granite has been the material of choice for kitchen counters," he points out. As a natural stone with natural variations, granite has an organic look with the impression of free-flowing movement. Quartz is only designed to mimic the look of natural stones like marble (which itself tends to scratch or stain, while quartz is more resistant).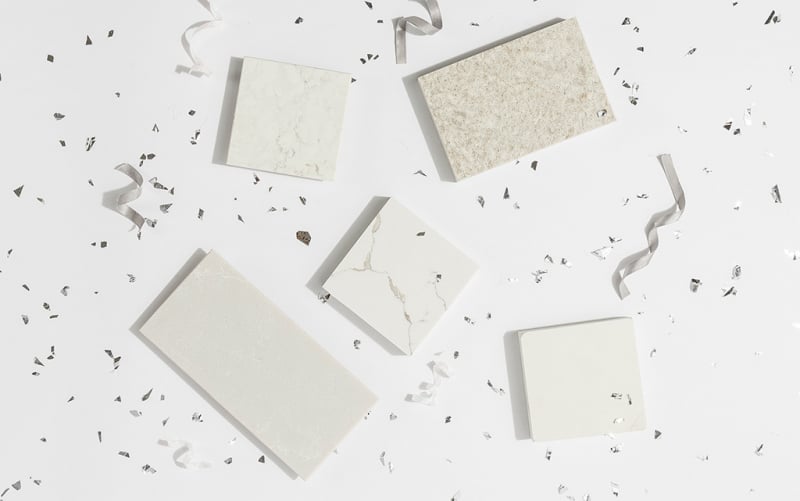 The durability
That brings us to resilience. "Most stone gurus will tell you that engineered quartz-based products are denser than granite, hence easier to maintain," says Nip. It's not quite that simple, however. He suggests looking at the color of the granite or other natural stone to determine the density. A rule of thumb? The darker it is, the denser the product.
And, while quartz is less likely to stain, it's more susceptible to damage from heat. That means that for exterior settings, in which the counters will be exposed to direct sunlight, you should stay away from engineered quartz containing resin. The product will discolor or warp with UV exposure.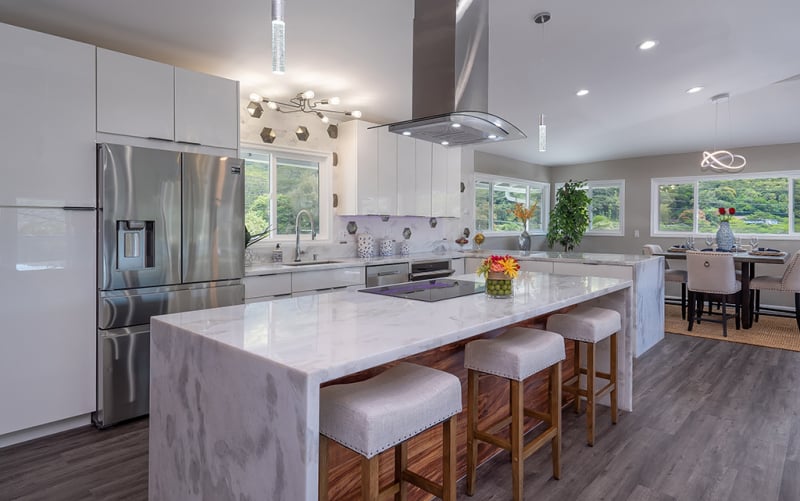 The price tag
It's true that granite does tend to be more reasonable than quartz, says Nip. With the recent surge in popularity for quartz-based products, prices for the material have gone up, while granite prices have dropped to adjust to the market and attract more interest.
"However, the difference is not significant," he adds. "And the market trend still suggests quartz counters as designers' preference in material."