Designing a Nursery Closet
Ideas on crafting an organized, functional space.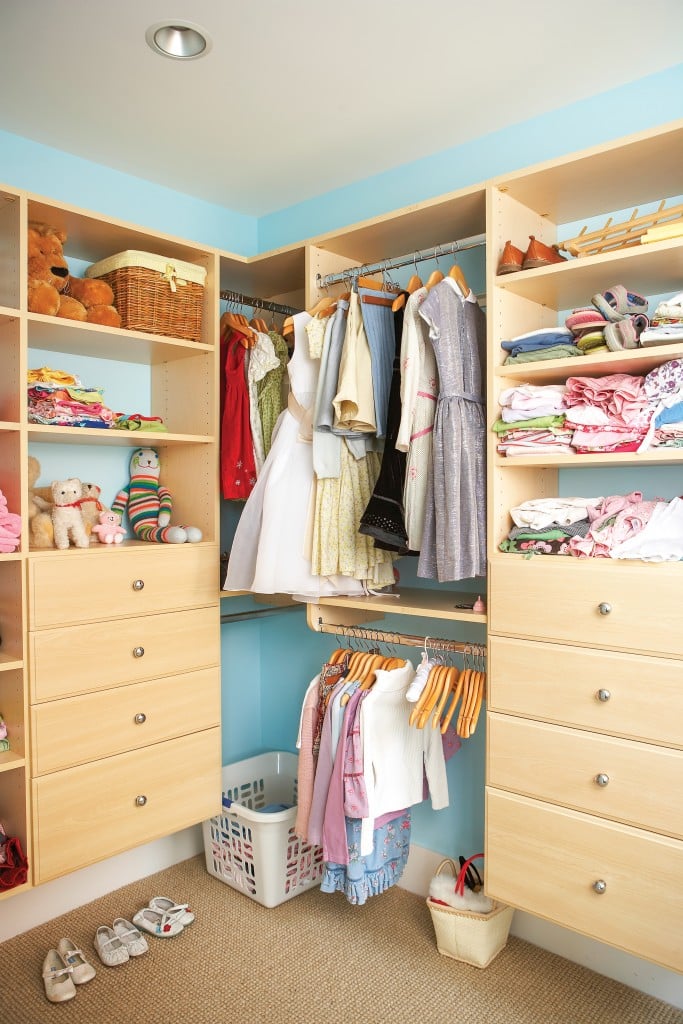 A custom space for the nursery or child's room, especially a custom closet, is an afterthought for many. While my own boys are young, grown-up adults, I have recently had the honor of becoming a grandmother. Thinking about a baby space was new territory for me, and also a learning opportunity and I am excited to share ideas with other families that want to design that special little space.
One piece of advice I can give is to not overthink the closet layout — and don't fall into the trap of the trendy wish list. While parents need to incorporate storage and baby needs into the design to make everyday life easier, starting from a basic closet system is key. Stick to neutral and classic colors and forget trendy color choices, motifs or themes that can't grow with the space years down the line. It is easy to fit a hundred ideas into the design but being able to edit the wish list will make the nursery efficient. There are so many options with custom cabinetry, and it is worth meeting with a designer or cabinet company to help with the process.
Besides storage cubes, drawers and rods for clothes in a closet, consider a built-in drawer/dresser that can double as a changing table. Be sure to design a closet space that can be used even after the baby grows up, and later, as a guest room. Adjustable shelves and rods can be set up at practical heights for each stage of your child's life. Storage boxes that slide into cubbies can be taken out for easy access and moved to other rooms. Open cubbies are essential for those quick changes and rushed mornings. Baby items can be exposed but still organized. I prefer to have the essentials like diapers, wipes, bath items and cloths/blankets available for others to see. Nothing is worse than a family member trying to help while fumbling to find the basics.
Some parents have room in the nursery for a feeding chair or extra bed for late-night feedings. If you think you might be spending more time in the room — and have the budget to spare — consider incorporating a mini refrigerator for milk and a plug-in warming bottle unit for those 2 a.m. feedings. If I were designing this today, I would also add a little coffee nook for myself since I will be up all night anyway.
For more ideas, visit the professionals of the NKBA Aloha Chapter at nkba.org/chapters/aloha. Cris Johnson is president of the NKBA Aloha Chapter.