Dive into Detail with this Adventurous Ko Olina Backyard Pool
Take a look into the 2018 award-winning pool and spa that's packed with features.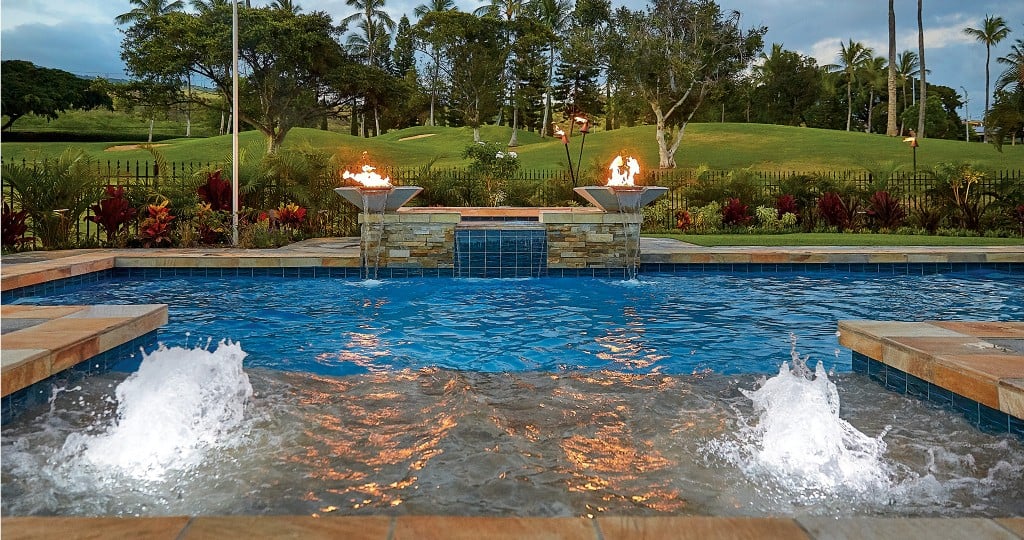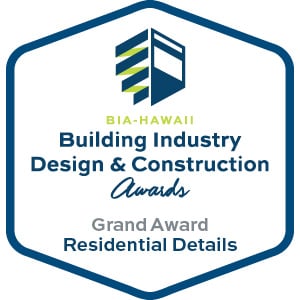 Featuring: C & J Contracting
Adventure behind this home in Ko Olina and you'll discover a pau hana hideaway. Abutted against a lush fairway of the Ko Olina Golf Club, the backyard feels wide open, catching the cross breeze that blows gently by. But the highlight of this property is an inviting, feature-packed pool-spa combo built by C & J Contracting. The project won this year's BIA Grand Award for residential details.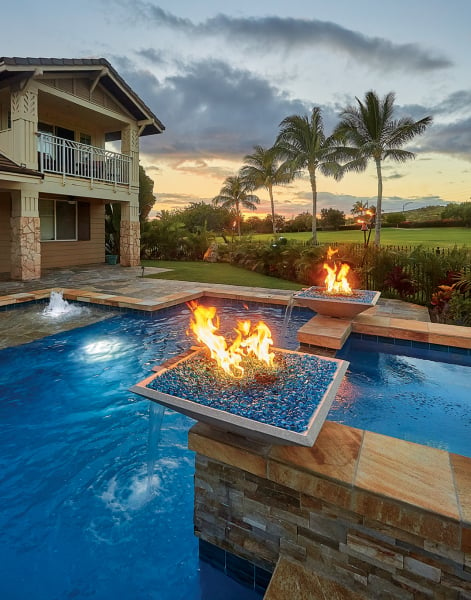 The heated spa up top is flanked by two fire pots filled with deep blue fire glass, closely resembling the pool water that surrounds it. When the pots are lighted at night, adjustable flames flicker and dance, reflecting against the water's surface. A waterfall feature pours sheets of water from the spa and fire pots into the pool, creating movement in the same way as the flickering fire.
The 20,000-gallon pool beneath the spa features a Badu® SwimJet on one end for swimmers looking for a workout. A salt-chlorine water system runs behind the scenes, making the water feel silkier and softer on the skin; the system is virtually maintenance-free when it comes to sanitation. On the top step, LED-equipped bubblers create colorful columns of water from the surface.
Around the pool, small bunches of palms and red ti plants inject beautiful accents of color to the surrounding landscape. Tiki torches are interspersed, complementing the flames atop the fire pots near the spa.