Editor's Notes: June-July 2023
For the community, by the community.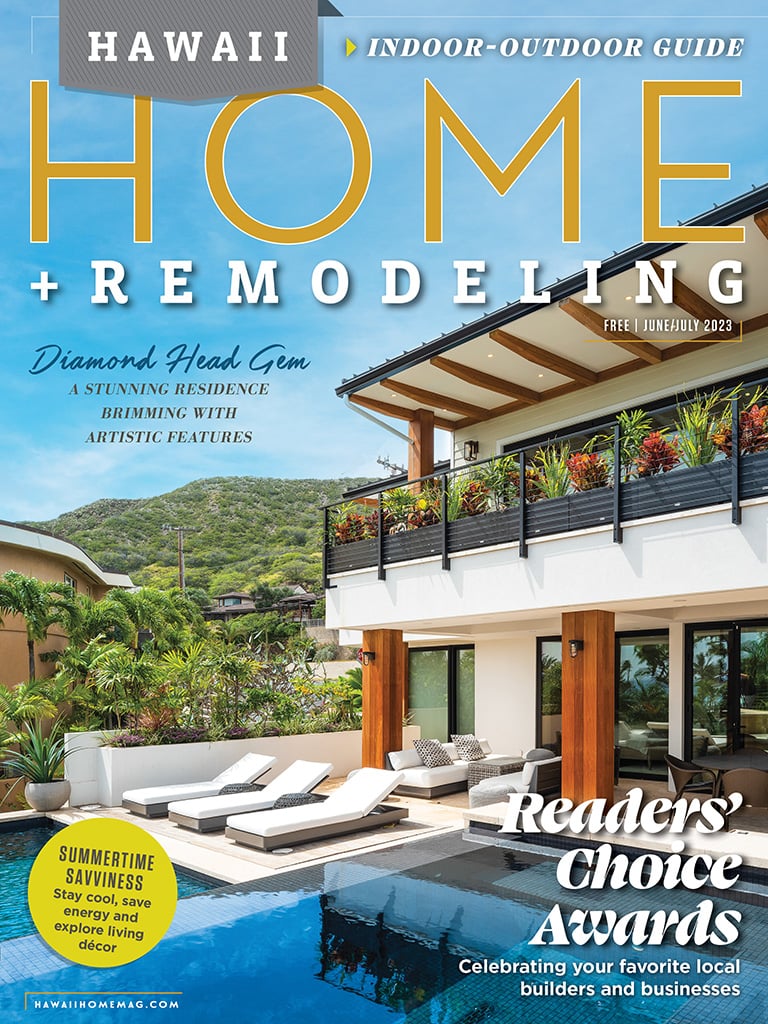 One of my childhood idols was the late Tejano singer Selena Quintanilla-Perez. In the 1997 tribute movie about her life, there's a scene in which Selena (played by Jennifer Lopez) has a press conference in Mexico where she meets and greets each reporter to make them feel at home. Later in the film, Selena accepts her first Grammy — "I'd like to thank the fans," she says in her acceptance speech, "because without you, we'd be nothing."
Watching this shaped how I understand such values as dedication to your craft, embracing your community and celebrating the people who help make you who you are.
This is our annual Readers' Choice Awards edition, and all of those values apply here. It's my first Readers' Choice Awards as editor of Hawaii Home + Remodeling, but this issue has always been one of my favorites to pick up to learn about the awesome honorees who work tirelessly to provide their services in the home and building industry.
Congratulations to the winners in our 44 Readers' Choice Awards categories, and a big mahalo to everyone who took the time to vote! Stay tuned to our website and Instagram page in the coming days as we keep the festivities going with shoutouts to our awardees.
It's been a pleasure putting this issue together and spotlighting amazing local small businesses. The folks at Mari's Urban Garden in Kakaako and Plantoem in Kaimuki share their knowledge of air plants with us for a fun story on these unique "living décor" additions for your home. HPM Building Supply and Kapili Roofing & Painting discuss the eco-friendly and cooling benefits of metal roofing. And our friends at Hawaii Energy and HECO offer insights and resources for energy savings.
We've got more summertime ideas for your home as well: If you're interested in window coverings, check out our article on Made in the Shade. If comfort and lounging are more your speed, update your spaces with chic pillows from Jana Lam, Two Li Design and Oceans End — the local ladies behind these brands are doing great things.
Lastly, it's indoor-outdoor living season. Check out our feature on a fabulous Diamond Head home that's the epitome of easy Island living and an inspiration with its take on transitional design.
Our team is honored to be part of a community with Hawaii's home and building enthusiasts, professionals and entrepreneurs — and, of course, readers like you. And we look forward to getting out there and meeting everyone who has made Hawaii Home + Remodeling the magazine and brand it is today.
Aloha,
Darlene Dela Cruz, Editor