Electric Operations at the Docks
The trend of alternatively fueled machinery has spread to Matson Inc.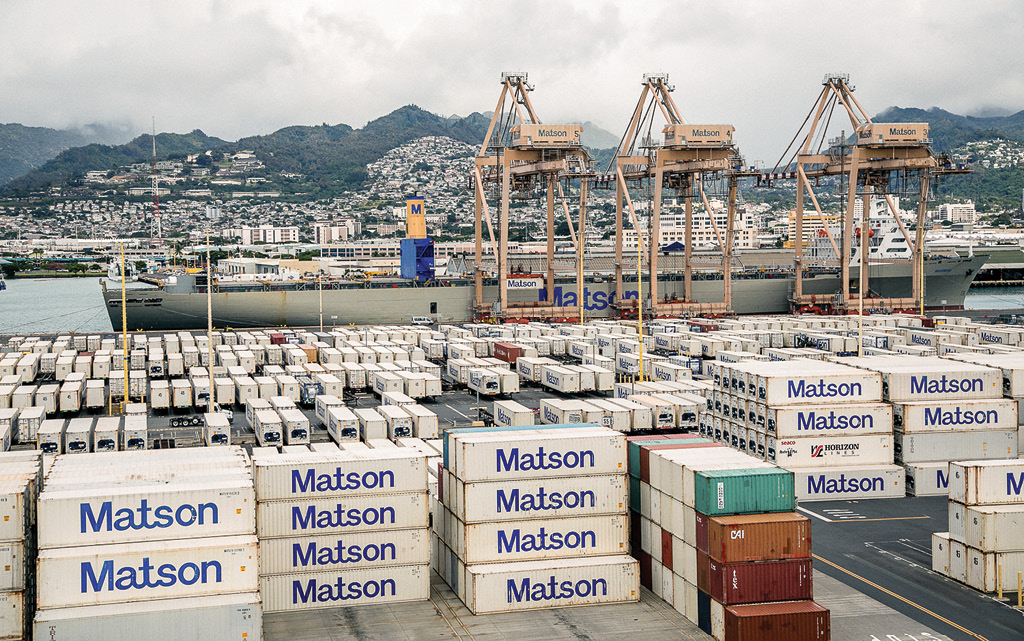 As advocates work to make vehicles on Hawaii's roadways renewably powered by 2045, the trend of alternatively fueled machinery is flowing down to the docks.
Matson Inc., Hawaii's largest ocean cargo transportation company, is in the process of increasing its electric crane operations at its Sand Island terminal. Three new electric cranes will be introduced to the site and three existing cranes are being upgraded to accommodate higher voltage.
The upgrading of Matson's cranes is part of a larger, nearly $1 billion modernization of the firm's Hawaii service infrastructure: Matson is in the process of replacing some of the older ships in its Hawaii fleet and planning the expansion of its terminal footprint on Sand Island.
Keoni Wagner, director of corporate communications at Matson, said the company began to look at new cranes in conjunction with replacing its ships; the current cranes do not have sufficient lift height to service the new larger ships. The first of the new fleet measures 850 feet long and is capable of carrying the equivalent of 3,600 20-foot containers.
The ship, the Daniel K. Inouye, went into service in November 2018. The second ship is slated to go into service in April, the third will be christened in June, and the final ship will be delivered in 2020.
"These investments in modernizing Matson's terminal and equipment will improve the efficiency of our Hawaii hub for decades to come," says Vic Angoco, senior vice president of the Pacific division of Matson.