Electric Vehicles Are Now More Within Reach
Lower prices appeal to more drivers – and new models are becoming available.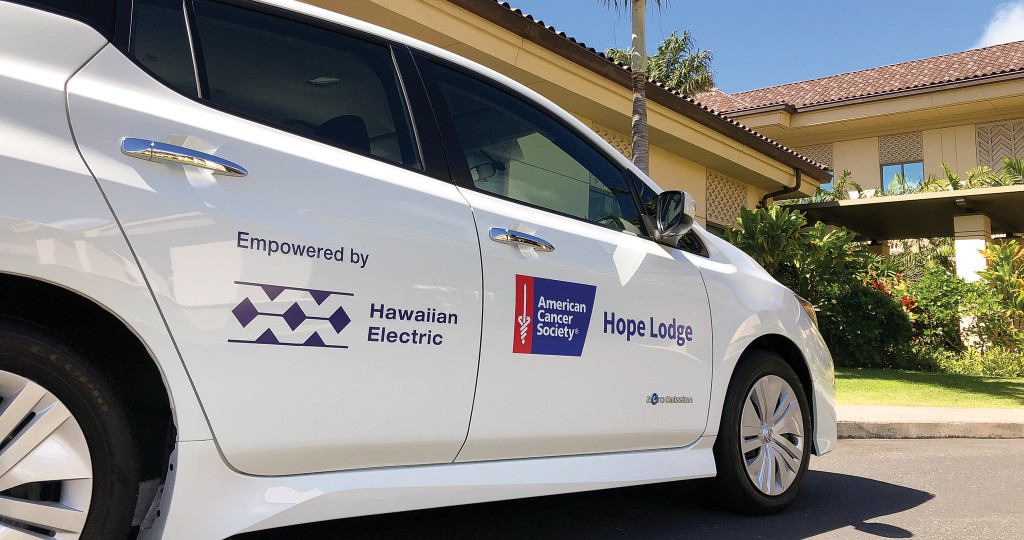 Marking a milestone in hawaii's electric vehicle adoption, Oahu students will soon be getting on the electric school bus.
In April, Roberts Hawaii launched the first test of an electric school bus, in cooperation with Hawaiian Electric and the Electric Power Research Institute. "Electrification of transportation, including cars, trucks, buses, the rail system and airport and harbor equipment, is essential to our state's commitment to 100% clean energy by 2045," says Scott Seu, president and CEO of Hawaiian Electric. The bus, manufactured by Blue Bird, can travel up to 120 miles on a charge. Its first route will serve Moanalua elementary and middle schools.
While news of the electric bus is historic, it is only one of more than 10,000 EVs on Hawaii roadways.
"Electrification of transportation, including cars, trucks, buses, the rail system and airport and harbor equipment, is essential to our state's commitment to 100% clean energy."
—Scott Seu, Hawaiian Electric President and CEO
"Now that EVs are becoming a little bit more mass market, the prices are comparable to regular gas cars. It is becoming an easier transition to switch over," says Amy Hennessey, senior vice president of communications and external affairs at the Ulupono Initiative.
Despite hitting an all-time high, EVs still make up less than 1% of passenger vehicles in Hawaii.
A coalition called Drive Electric Hawaii is looking to increase the EV share of the vehicle market in Hawaii. Drive Electric Hawaii includes impact investment firm Ulupono Initiative, which is redefining the term "investing" to prioritize measurable, beneficial environmental and social impact before financial return. Other members include the state Department of Transportation, Hawaii State Energy Office, Hawaiian Electric, the Kauai Island Utility Cooperative, DCCA, all counties and clean energy nonprofit Blue Planet Foundation.
As the price of EVs becomes comparable to gasoline vehicles, these advocates still face several barriers, many of them caused by a lack of public understanding. One obstacle is the misconception that EVs are only available as luxury vehicles for the wealthy.
"If you get an EV on the secondary (used vehicle) market, it is pretty affordable," Hennessey says, adding that EVs can save you a lot on operating costs over the life of the vehicle because they have fewer moving parts with less maintenance requirements.
Kelley Blue Book lists pre-owned Nissan Leafs at Honolulu dealerships from $10,000 to $15,000 and pre-owned BMW i3s from $16,000 to $20,000.
Other obstacles that Drive Electric Hawaii members are trying to mitigate include the state's nascent charging infrastructure and "range anxiety." The group looks forward to a time when people are as comfortable with the electric motor as they have been with the generations-old internal combustion engine. Change can be difficult for some, but generational trends in transportation behavior are increasingly moving toward cleaner, electric options.
"The next group of people to shift from a gas vehicle to a comparable EV will take a little more incentivizing," says Lauren Reichelt, clean transportation director at Blue Planet Foundation. "The cars could be equal on all fronts — the same price, the same look and the same functionality — but if you're asking someone to switch from gas to electric, it's going to require someone to initially step out of their comfort zone and break a habit."
Blue Planet Foundation and the Sustainable Transportation Coalition of Hawaii created a mapping tool called "Find an EV Expert" to help Hawaii residents locate car salesmen near them who are knowledgeable about EVs.
"The goal of the certification program is to educate dealership sales associates on electric vehicles, and connect buyers with that network of associates, so that EV-curious people can have a positive experience," Reichelt says.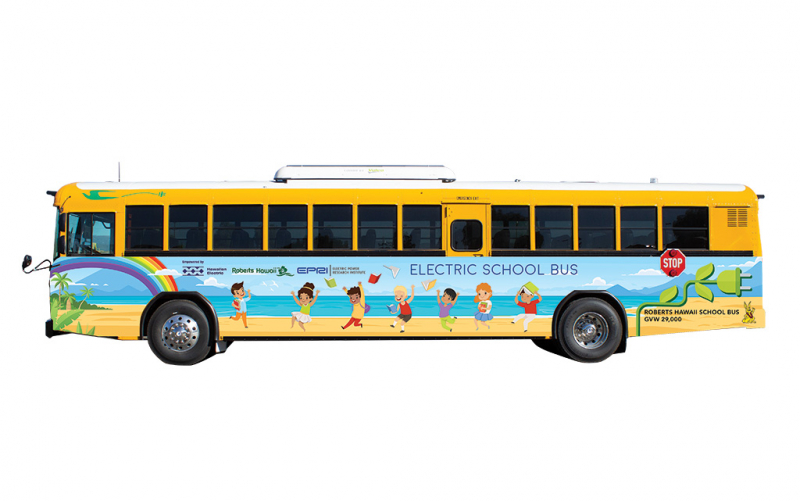 Blue Planet Foundation is also working on extending the benefits for EV owners. Currently those who own an EV in Hawaii are allowed to drive in the HOV lane. Cars with EV license plates receive free parking in state garages, municipal garages and at metered parking stalls across the state. EVs can also park for free at airports for up to 30 days. These benefits are set to expire on June 30, 2020, but advocates hope to extend them further because of the clear benefits to local families, not to mention reducing the state's dependence on fossil fuels.
"These benefits can create that extra incentive a person needs to take the leap to electric," Reichelt says.
EV owners are also eligible for a federal income tax credit. Currently, many plug-in electric vehicles purchased in or after 2010 are eligible for a tax credit of up to $7,500.
While some Drive Electric Hawaii members are focusing on benefits, others are working to increase access to charging.
For those who rent or live in a condo or apartment building, simply plugging into a garage outlet isn't an option. To make at-home charging possible for those in multi-unit dwellings, the Ulupono Initiative and Hawaii Energy offered a rebate program in the first half of 2019. Eligible workplaces, condos and apartments received rebates of $5,000 each for every new charging station.
Increasing the options when it comes to types of EVs available is another way to incentivize residents, Ulupono's Hennessey says. The Rivian R1 Truck is one option that could have a substantial impact for the Islands. According to Rivian, production on its electric truck will begin in the second half of 2020. Interested owners can place a refundable deposit of $1,000 to preorder the $69,000 vehicle.
"In a state where the Toyota Tacoma is the No. 1 sold vehicle, the way you're going to get people to switch is to give them a truck," she says. "And it has to be a good truck."
Electric Vehicle Incentives:
A federal tax credit that can amount to up to $7,500 for most new all-electric and plug-in hybrid cars purchased in or after 2010.
For all EVs with the Hawaii electric vehicle license plate:
Free parking at state and county parking lots
Free parking at meters up to 2.5 hours or the maximum time allowed to park
Exemptions for HOV lanes
Free parking at airports for up to 30 days
https://www.stchawaii.org/learn/alternative-fuels-technologies/#electric
Source: Sustainable Transportation Coalition of Hawaii