Express Yourself With These 3 Hawaii Artists, and Our Art-Buying Tips
How to select the right artwork for your home.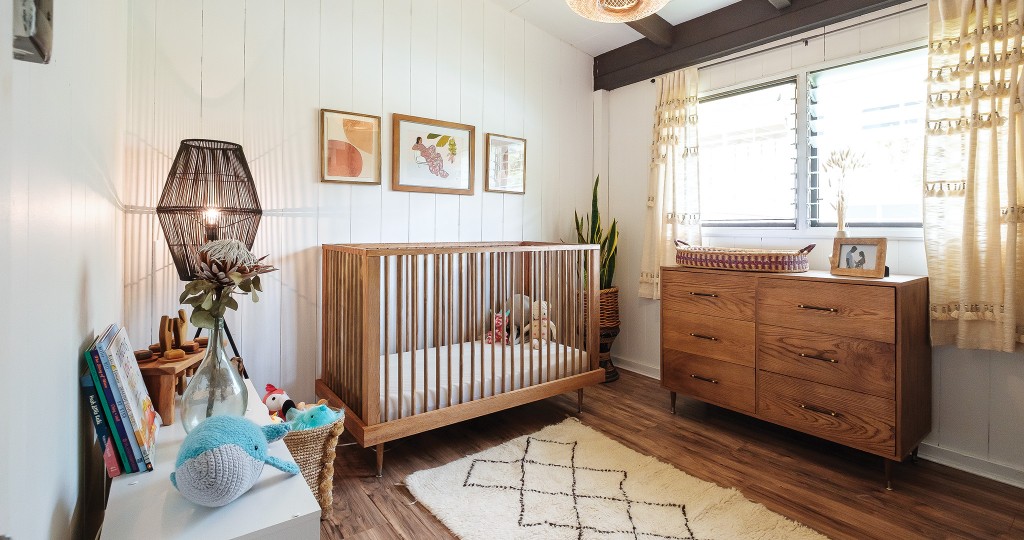 Adorning your home with art is as much about sentiment as it is about aesthetics. Selecting artwork that fits your theme should come secondary to the way you feel when you gaze upon a piece.
After 16 years helping customers beautify their homes, Pictures Plus senior store manager and framing expert Allan Bennington knows the exact moment a customer has made that undeniable connection.
"I always tell people to purchase things that speak to them. When I see someone looking at an art piece, I watch their breath. When I see them exhale, I know that piece physically moved them," he explains.
In the hopes of cultivating such moments, we spotlight the breathtaking work of three talented local artists and a few tips to preserve artwork in your home.
Margaret Rice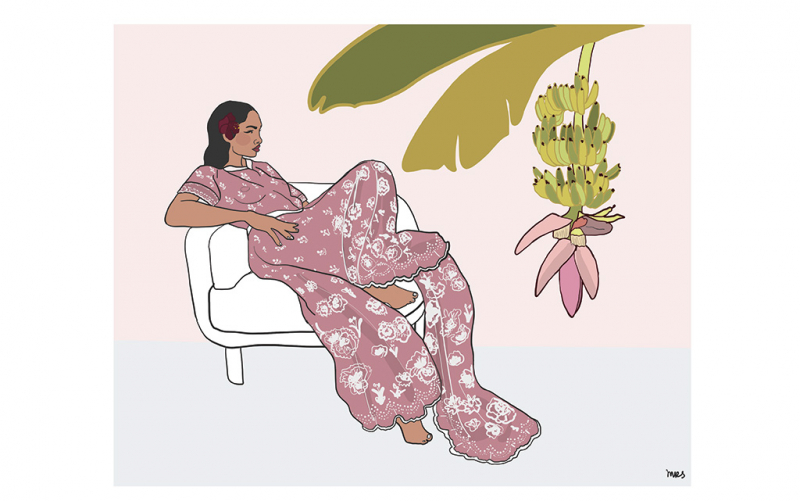 Creative expression is natural when you grow up in an artistic family like Margaret Rice's. The Oahu native's serene illustrations depict captivating women in tropical scenes. Her work favors soft, delicate colors that enhance the feminine nature of her subjects and capture the nostalgia of Island life.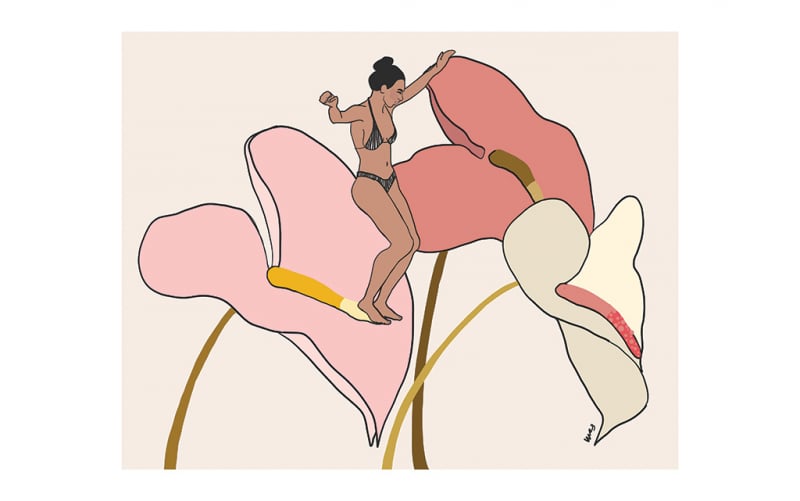 "I hope to communicate the balance of strength and beauty in femininity. I want people to feel a calm energy flow over them and to convey the allure of our Island home," she shares.
Purchase Rice's original illustrations at www.margaretricestudio.com.
Danielle Groff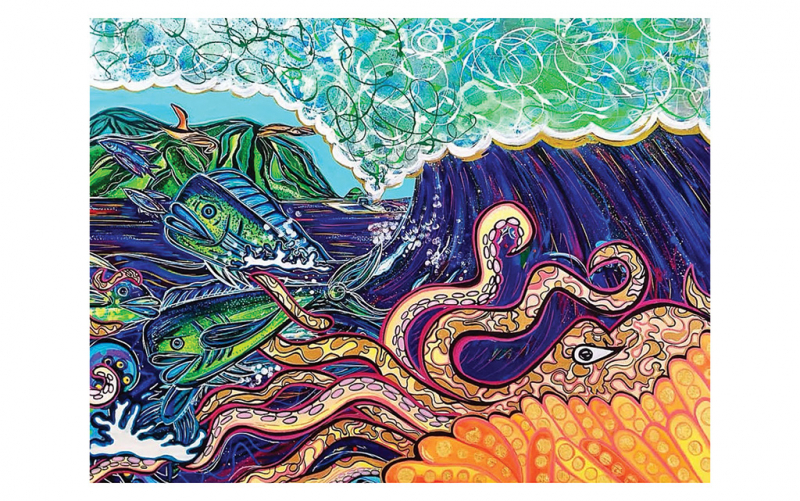 A third-generation artist based in Haleiwa, Groff's love of painting began at the age of 3. Drawing inspiration from her Native American heritage and with a deep appreciation for nature, her work often highlights the beauty of the ocean and Hawaii's majestic landscapes. Both an artist and instructor, she offers regular "Paint Your Paradise" art classes at Pictures Plus, where she encourages fellow creatives to explore their creativity. She explains that through art she "seeks to understand and communicate the various dimensions of human existence while capturing elements of Hawaii's infinite beauty."
Buy Groff's paintings online at www.paintyourparadise.com or find her work at all Pictures Plus locations and on the Pictures Plus Prints website, www.picturesplusprints.com/shop-art/categories/danielle-groff
Welzie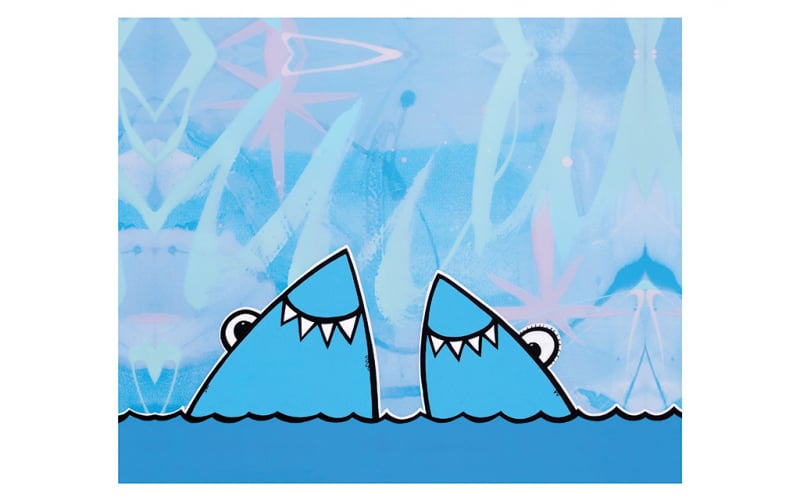 Inspired by his father's work as a landscape painter, Welzie's artistic expression began as a teenager growing up in the surf culture. His love of the ocean is reflected through whimsical imagery and vibrant hues that adorn the likes of paper, wood, fiberglass and resin.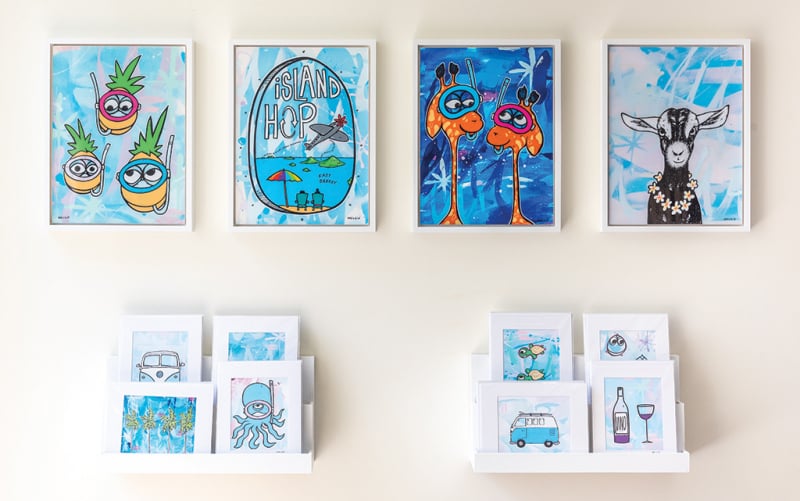 "I truly believe in the power of colors and the ability for them to shift our moods," he explains. "So having pieces in your home that are bright and colorful can make you feel alive and happy. The tagline in our Welzie Art Gallery in Maui is 'Happy Art — Happy Home,' and I really do believe that from the bottom of my heart."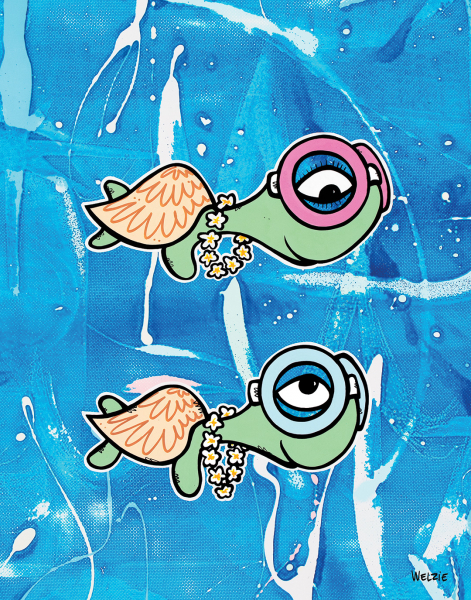 Shop Welzie's work at his private studio in Pupukea, The Welzie Art Gallery at The Andaz Resort in Wailea, Maui, or online at www.welzie-art.com.
Before You Buy: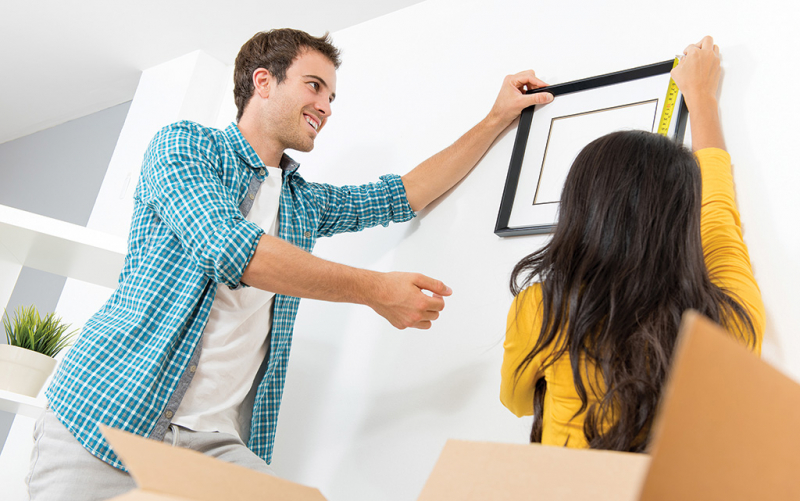 Factor in framing costs. Think of framing as an investment in preserving art for a lifetime. "The preservation will almost always cost more than the actual piece," notes Bennington.

Make sure it fits your space. Be sure to measure the wall you are preparing the art for and be sure to account for additional matte and frame inches.

Don't skip the matting! Matting allows air to flow between the glass and artwork to preserve the piece and let it breathe.

Change your bulbs. Sunlight isn't the only light that will fade your art—lamplight will too! Be sure any nearby lamps are switched to LED lightbulbs to protect the piece.

"If there's room in your heart, there's room in your home." Bennington's personal mantra guides customers when it comes to purchasing art they love.