Fall Decluttering Guide
Start the new season fresh with these timely tips.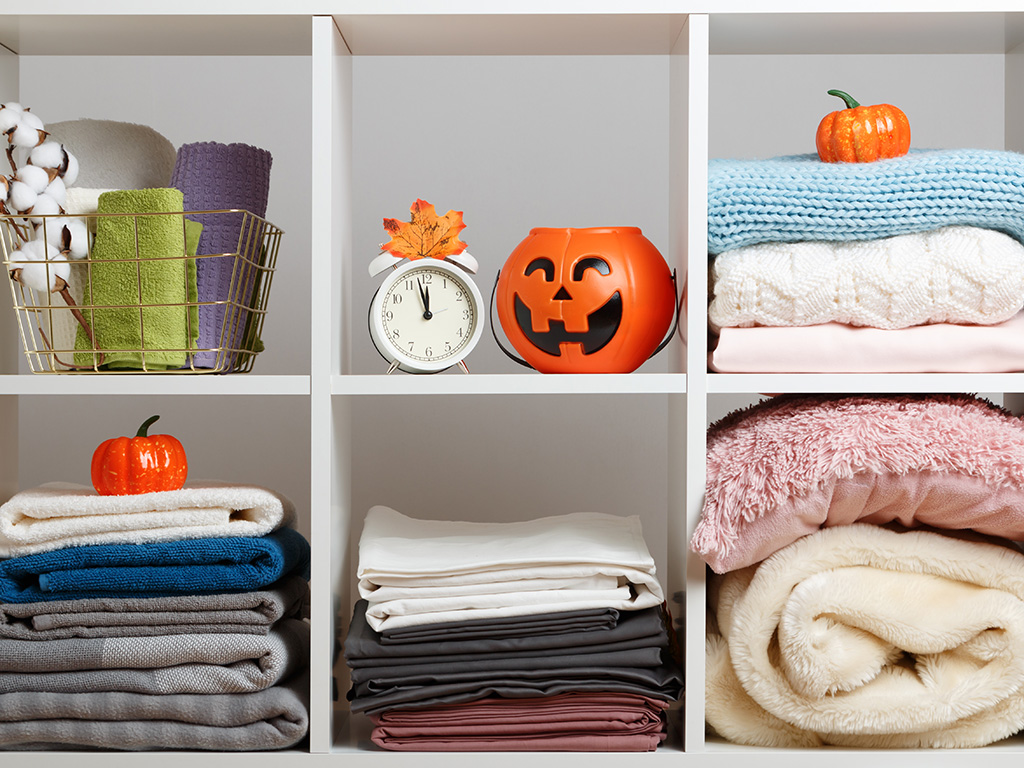 Spring cleaning tends to get most of the attention when it comes to seasonal household projects. But fall is a great time of year as well for tidying up your home. In Hawaii, fall is ushered in with cooler weather and early holiday preparations. Taking time to reset with a few days of decluttering helps clear the way for the new season, fresh décor, more efficient entertaining and a deeper enjoyment in the comforts of home.
Here is a fall decluttering guide, with some project ideas.
Bed and Bath
To make your bedroom and bathroom presentable, start by decluttering items that served their purposes well during the summertime but may not be as appropriate for the months ahead. Replace summer beauty products, vacation hygiene items, overused towels and seasonal bed sheets. Consider a closet refresh: Since Hawaii's weather changes aren't drastic enough for a fall wardrobe overhaul, your warm weather clothing can be layered when the nights get chillier. Find your own system of sorting donatable items, clothing to keep and pieces that should be thrown away. A deep clean of your bedroom and bathroom surfaces after decluttering will ensure that these spaces are spick-and-span.
Kitchen and Living Room
With Halloween, Thanksgiving and even football season in the fall, home entertaining is sure to pick up, which makes decluttering your kitchen and living room all the more important. In the kitchen, assess your pantry and fridge to get rid of food that is expired or not likely to be eaten. This creates space to stock up on ingredients for dishes you plan to make often for guests, or for easily storing leftovers from other gatherings you attend. In your living room, clear out toys, books, office supplies, old mail and other clutter; place it all in decorative bins out of sight. It's also a good time to remove summer home décor before purchasing throw blankets, pillows and artwork in more timely autumnal motifs.
Garage and Outdoor Spaces
Local families often use the garage as an added space for entertaining when fall comes around. Decluttering tools, gardening equipment and automotive supplies ahead of time will save you the headaches that come with trying to rearrange the garage right before guests arrive. Check your outdoor furniture to make sure everything is in working order for the wetter days ahead; stow away any outdoor items that won't withstand Hawaii's rainy season. Fall decluttering of your indoor-outdoor areas also entails clearing out old plants and making sure your yard is free of excessive debris.