Financially Preparing for Multigenerational Living
How to get your home and finances ready for more family.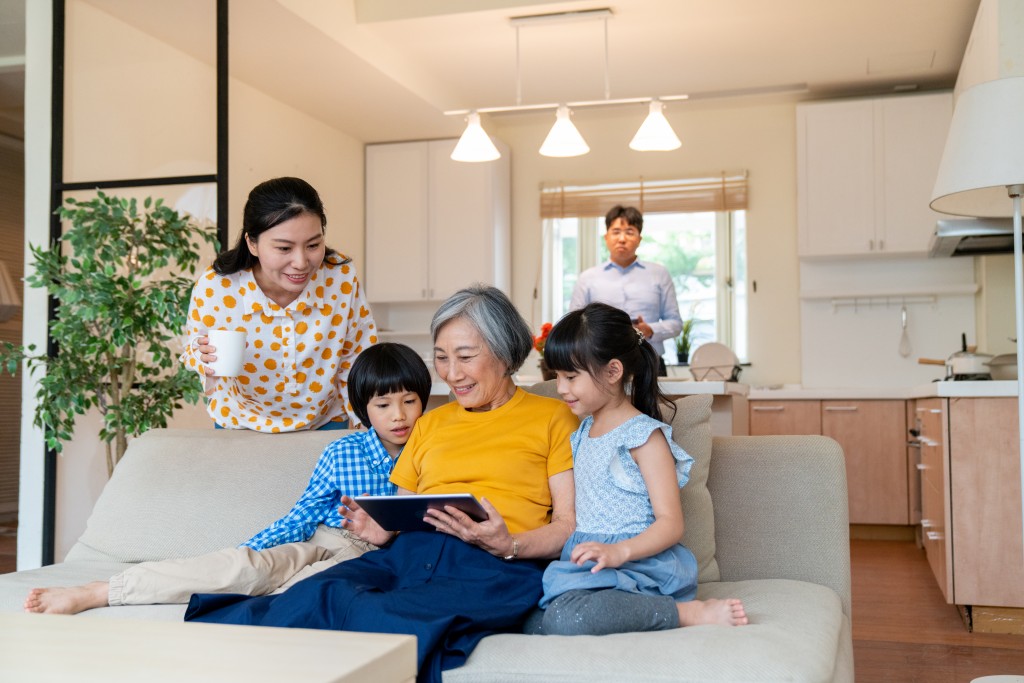 The number of people living in multigenerational households has risen across the U.S. in recent years — especially in Hawaii. Here, residents are all too familiar with the concept: We've been coming together under one roof for many years and for many reasons, including taking care of keiki and kupuna. 
When it comes to improving your home to make room for more family, it's important to take into account privacy, independence and accessibility to ensure a happy, harmonious abode. Here are some ideas to elevate your home for multigenerational living, as well as help you finance the changes to come. 
Reimagine the Layout
Rethink each room's purpose and convert once closed-off spaces into open-concept ones. Combining a hardly used dining area with the living room creates more space for people to come together and increases the square footage of a major gathering place. What's more, connecting the kitchen to the living areas on the main floor creates a better flow, making it easier for every generation to navigate — plus, you can keep an eye on the little ones as you prepare meals. 
Make Room with More Bedrooms
With more people moving in, adding another bedroom can be imperative. Consider converting an office space into a bedroom, creating a home addition for more space or expanding an existing room into a master suite on the first floor to allow easy access for grandma and grandpa. Keep in mind that doorways should be at least 36 inches wide to account for wheelchairs, and opt for no transitions between rooms to prevent trips and falls. Another major consideration: adding more bathrooms — or at least half-baths — to avoid long lines outside the door.  
Create a Second Level
For even more space, construct a second story to your one-story home if you can. This creates ample room and divides a home between generations, with grandparents below and parents and children above. Everyone gets their privacy and space, but can still come together in major gathering spaces like the kitchen and living areas on the first floor. 
Add an Accessory Dwelling Unit
An ADU is a separate — attached or detached — unit on the same lot as the primary residence. It's much smaller but has everything you'd need: bedroom, bathroom, kitchen and sometimes an additional living space. An ADU is perfect for couples moving back home or grandparents who need some independence; it can even serve as additional rental income when unoccupied by family. An ADU might be right for you if you meet all the requirements. 
Make it All Possible
Whether you want to rework your home's layout or transform your abode with more bedrooms, an addition, a second story or an ADU — make sure to consult a professional builder to see what's possible for your family and your budget. 
To finance your next home improvement project, First Hawaiian Bank recommends a home equity line of credit, or HELOC, which can accommodate all of your multigenerational home needs. A HELOC is a flexible and convenient way to pay for home renovations, and ideal for both planned and unexpected expenses. 
Call or visit any First Hawaiian Bank branch to learn how a HELOC can unlock your multigenerational home project. For more information, visit fhb.com.