Finding Roots
A family uncovers the rustic charm of a Kailua beach house, restoring its original character.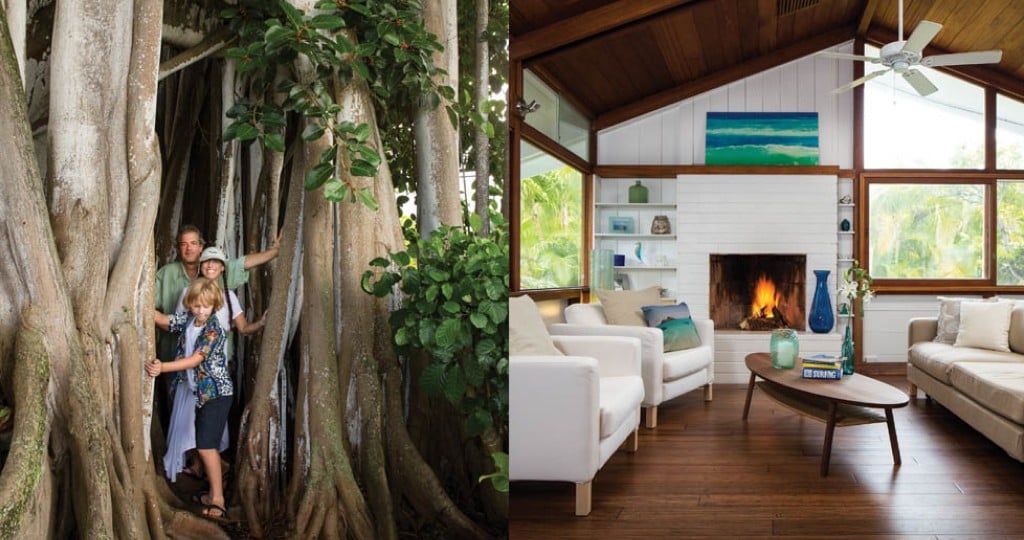 It started like a typical Paige family vacation day: Vicki and Jeremy walking along Kailua Beach with their 7-year-old son, Jaxson. On that late winter day, the weather changed suddenly from sunny to cloudy and dark, then heavy rain poured down.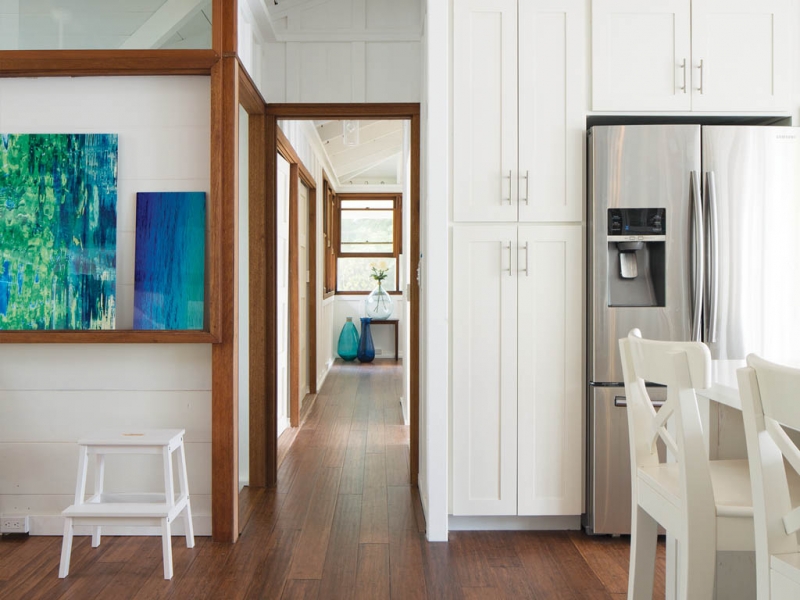 They ran for cover and found shelter beneath the widespread roots of a banyan tree along a public beach access on Kalaheo Avenue. Wiping the rain from their faces while waiting for the storm to pass, they fantasized about what it would be like to live in the house that shared land with this great tree.
The storm passed and their vacation ended. Back home in Los Angeles, a series of devastating events struck the Paige family, including a car accident that left Vicki with possible paralysis in her left leg.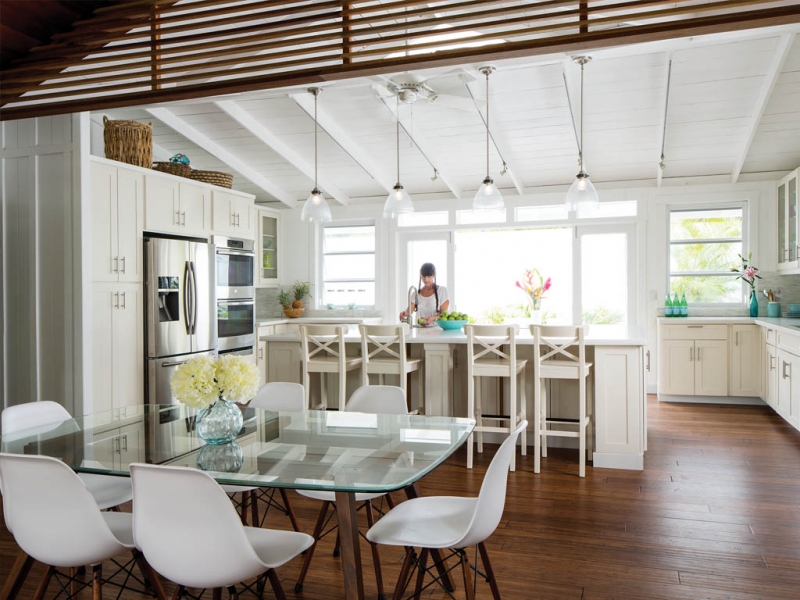 Despite an uncertain future, Jeremy and Vicki knew it was time to live the fantasy they shared beneath the banyan tree.
"I found out this house was for sale, which was sort of amazing as a sign that we should be living our dream, and we jumped in with both feet," Jeremy says.
They made an offer on the house and Vicki underwent surgery with hopes of regaining use of her leg. Both were successful. But, before the Paiges could move in, they had to renovate the house.
Vicki and Jeremy wanted to restore the three-bedroom, three-bath house, built in 1952, to honor the design of its architect, John McAuliffe, who also designed the St. Anthony of Padua Catholic church nearby, on Makawao Street.
"The house is a classic beach house that needed some tender love and care, and we wanted to bring it back to its full potential," Jeremy says. "We went room by room and completely overhauled them."
The ceiling, covered in soot from the fireplace and dust from years of neglect, was cleaned, sanded and treated with teak oil to reveal beautiful mahogany planks. Planks damaged by termites were replaced with new mahogany purchased from Hardware Hawaii.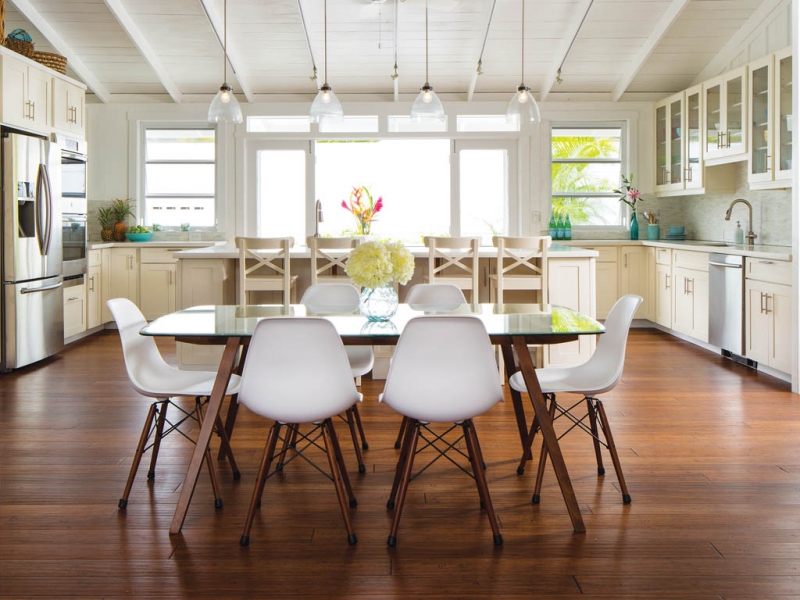 "It's the most beautiful mahogany wood," Vicki says.
The floors were broken mustard-color tile, which the Paiges replaced with bamboo flooring. They removed the tinted film covering every window, including the two skylights, to allow natural light to stream in to what had been a dark interior. They added French doors to the front entrance for a more inviting welcome to their home, and painted the interior's dark wood paneling white.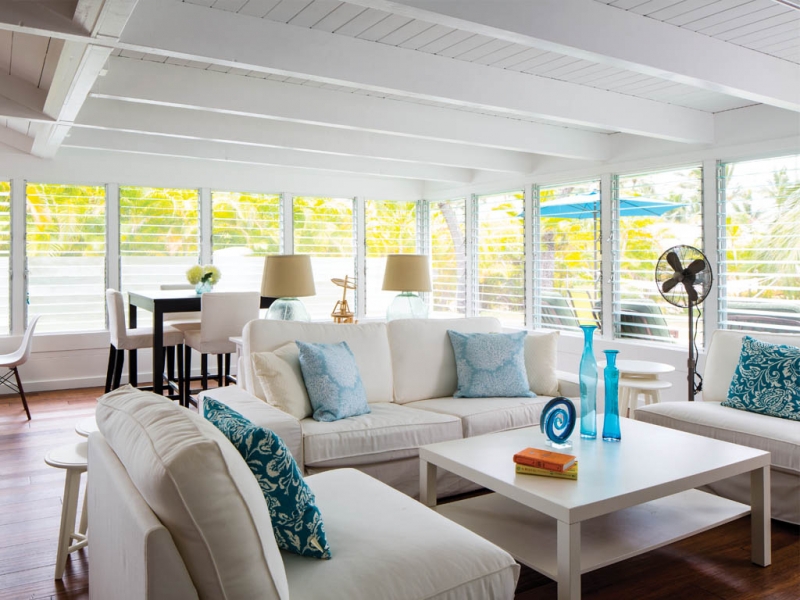 "That made a huge difference in the living room," Jeremy says. "We were able to brighten the whole place up." An enclosed lanai was added to the house in 1968. The family loves this room for its two walls of windows to the outside, and another wall with sliding windows connecting to the living room. The fourth wall holds the only television in the house.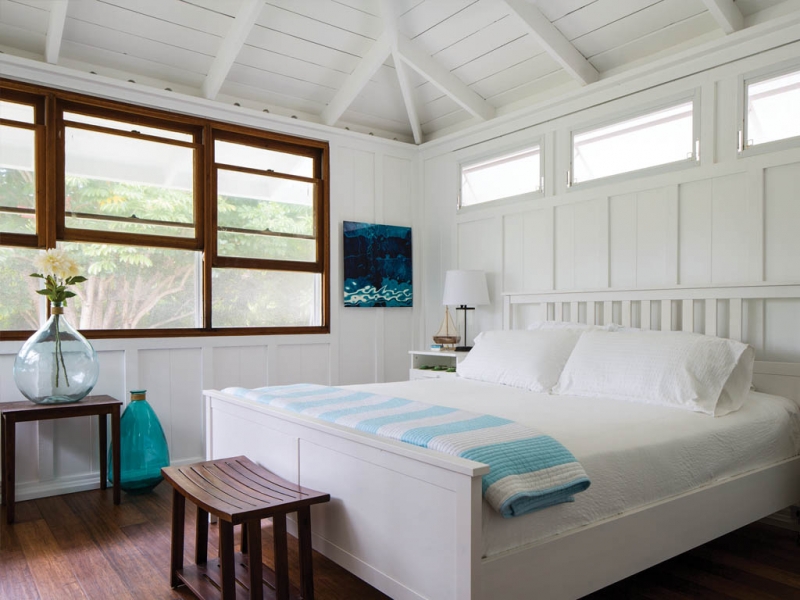 "It feels like a house of glass," Vicki says. "I feel like I'm outside when I'm inside, but it's bright, clean and beautiful."
With renovations complete, the family is settled into their Kailua home and they take pride in caring for the banyan tree that can be credited for helping them to discover the house.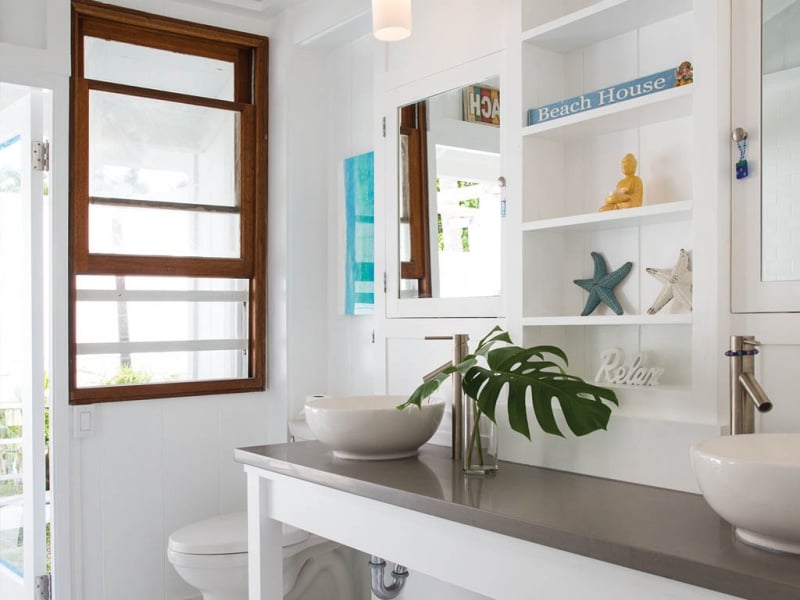 "I love living in the house," Jeremy says. "Each day I grow to appreciate the tree more and more. I feel like it's our job, while we're here as owners of the house, to take care of the tree. It's our mission in life. The tree will be here long after we're all not here. We just want to be its caretaker."