First Time Homebuyers Guide
Here's how you can be well-prepared to purchase your first home.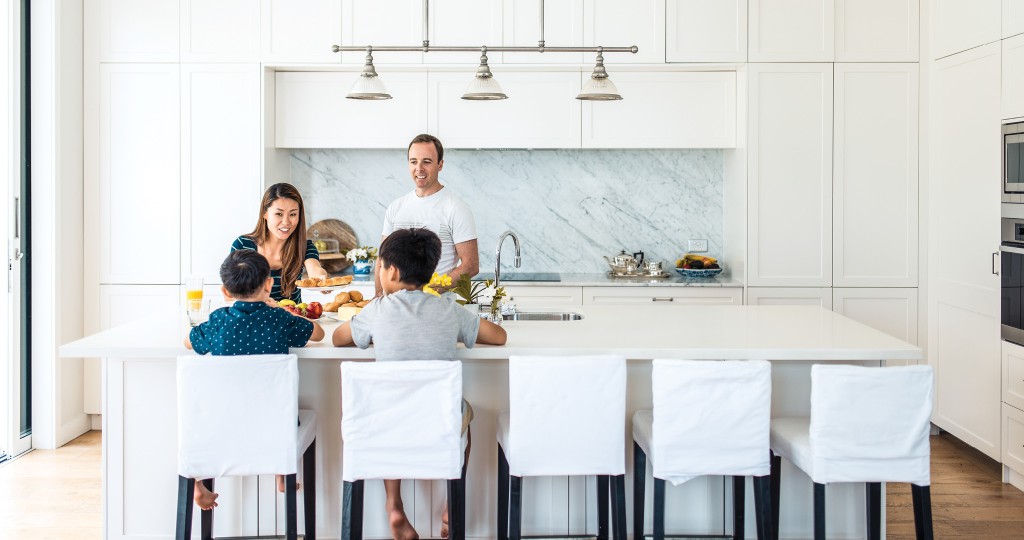 For many, their home is one of the largest assets they will ever own. And with all of the paperwork, loan options and fine print that precedes it, buying your first home can be intimidating and stressful. However, with the right preparation and planning, your first homebuying experience can turn out to be an enjoyable one. Alan Magno, vice president and senior residential loan officer at American Savings Bank, shares his expertise with readers to ensure the loan process is as smooth as can be.
"Buying a home is a major decision. Make sure you do your research – learn and understand the process of buying a home," Magno says. He suggests that homeowners first find a Realtor with experience in their desired market. In addition, talk to a loan officer "about the different products and programs that are … geared to first-time homebuyers." American Savings Bank also offers free seminars every month for those looking to take the leap into buying their first home.
In the meantime, you can begin to prepare by familiarizing yourself with your finances. "Your credit score can play a major role in your ability to buy a home and can also grant you access to more financing options," Magno points out. "You can manage your credit score by using your credit responsibly, paying bills on time and avoiding late or missed payments."
For those without credit, this is a great time to start establishing some. Consider using credit cards and keeping them at relatively low balances to demonstrate your ability to handle credit. You may also consider "being authorized as a user on a high-limit card," Magno says, with the same plan to keep a relatively low balance.
Once you're ready to begin the process of purchasing your first home, look into your loan options. "You can get prequalified by meeting with a lender, who can help you figure out what loan options you qualify for, including the type and amount for each loan option," says Magno.
Home loan experts from American Savings Bank give a brief breakdown of what you can expect on your journey to homeownership.
Step 1: Get Prequalified
As one of the most important steps in the loan process, getting prequalified provides you a realistic budget and a price range you can afford.
Step 2: Make an Offer
After deciding upon a home, which can take anywhere from weeks to months, work with your loan officer and Realtor to submit an offer. An offer acceptance can take a few days to a week, with negotiations.
Step 3: Apply for a Loan
After delivering the purchase contract for the transaction to your lender, the lender will have about 30 to 60 days to complete the loan transaction. Then, the lender will have three days from the date of the loan application to give an estimate of loan fees and charges to you. Secure and lock in a rate that's best for you.
Step 4: Conditional and Final Approval
Once your desired home is inspected and appraised, underwriters will provide a conditional loan approval to you, once your loan application has been submitted. Once all conditions have been met, you will be issued a final approval for the loan.
Step 5: Funding
Three days after you have signed closing disclosures, you will sign final loan and escrow documents. Your funds and cash should be delivered to escrow one day after the signing.
For more details, consult with a trusted loan officer. Member FDIC. Equal Housing Lender.