Furnished with Style
Explore exclusive lines and modern home ideas at Plus Interiors.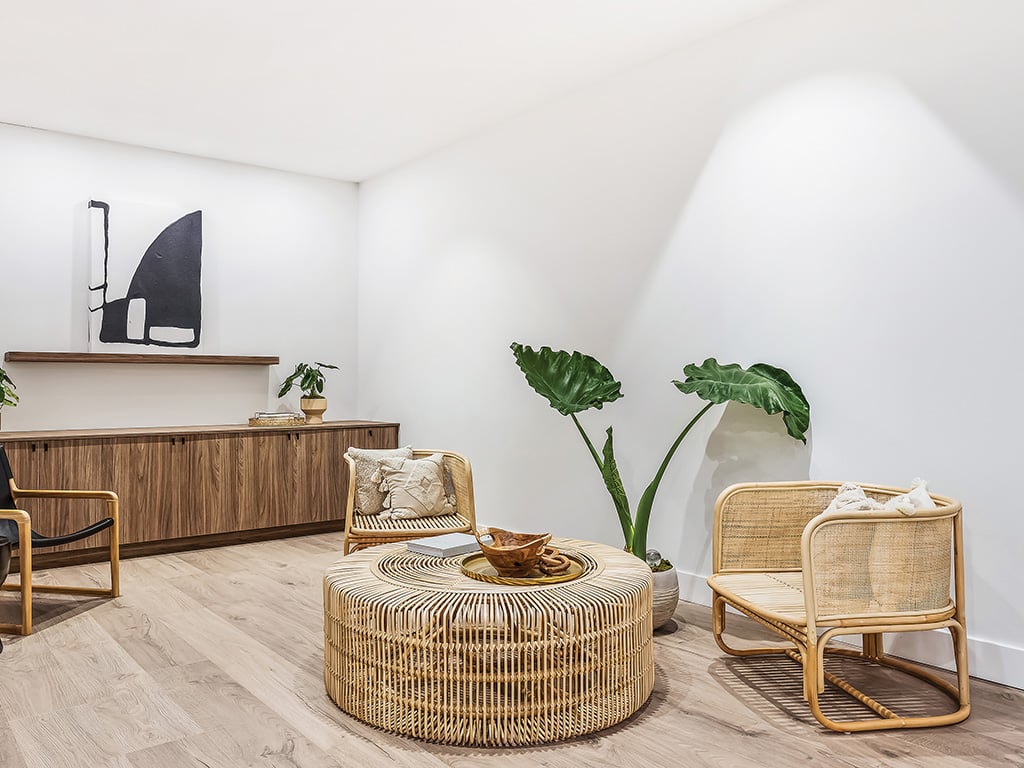 Plus Interiors recently celebrated the grand opening of its newly renovated showroom in Kahala Mall. The locally owned and operated company heads into its third decade of business as one of Hawaii's premier sources for quality custom cabinetry and thoughtfully curated home furnishings. Visitors to the Kahala Mall showroom can get a feel for various kitchen, bath and living room settings that highlight the innovative design styles and craftsmanship that Plus Interiors experts bring to every home project.
Among the many exclusive finds at Plus Interiors are pieces by The Styling Republic. Its line of luxury furniture and home accessories have gained popularity throughout Australia and the Pacific for its modern, oversized aesthetic. Check out the rattan coffee table and chairs featured here, which are made from sustainable materials and fit perfectly in Island abodes, with coastal comfort in mind.
Visit the Plus Interiors website to learn more about the company's product offerings and services: plusinteriors.com.