Garage-Style Doors are Key to Indoor-Outdoor Living
Unlock creativity in your abode with these innovative doors.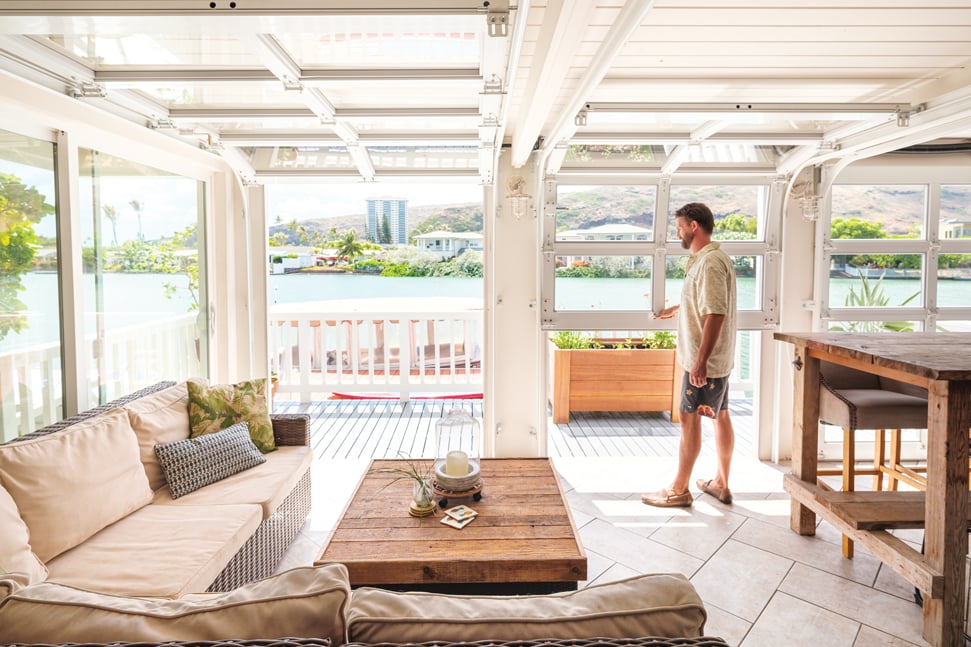 Jamie and Kristen Coles loved entertaining and cooking for friends at their marina-facing home in Hawaii Kai, but their narrow galley kitchen was too small and the living area needed to be opened up.
So Jamie, a design engineer, took down the wall separating the kitchen and living area – then looked for a way to seamlessly connect the outside lanai with this new space. He looked at sliding and stacking doors, and even rolling stainless steel doors.
Then he thought, What about a garage door?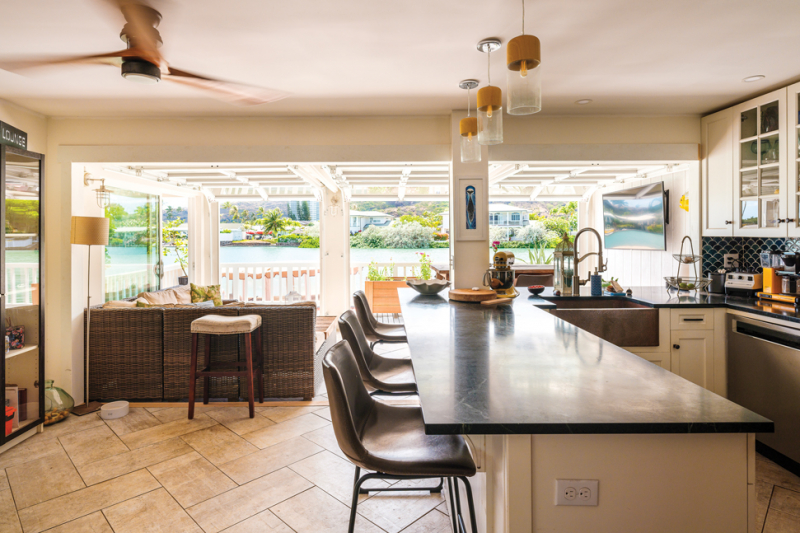 Armed with measurements and a clear idea of the look he wanted, Coles walked into Raynor Hawaii Overhead Doors to price out custom garage doors for his lanai.
Turns out, it's not entirely uncommon for residents to utilize garage doors as space dividers, says Rafael Serrano, the residential sales manager who worked with the Coles on this project. "It's a really versatile door," he says.
With Serrano's help, the couple chose aluminum doors from the Raynor StyleView Collection with glass panels that serve as windows when the garage door is closed.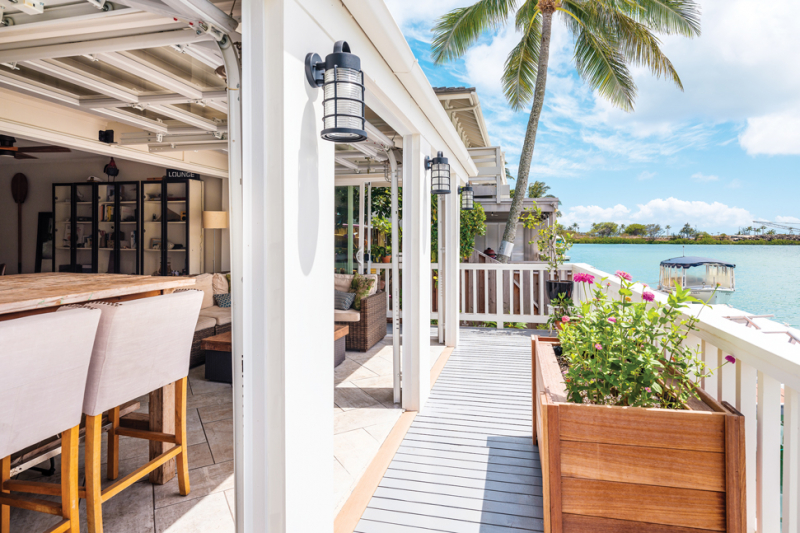 This style of door blends both form and function, offering maximum visibility and low-maintenance durability. These doors come in 188 different powder-coat color finishes and seven anodized finishes, too, so you can customize them to match any décor. And aluminum is lightweight and tough, and can withstand heavy winds, rain and even saltwater, making it the perfect choice for a home facing the marina.
The Coles opted for a garage door without a motor — less noise and smaller footprint — but adding one later is always an option.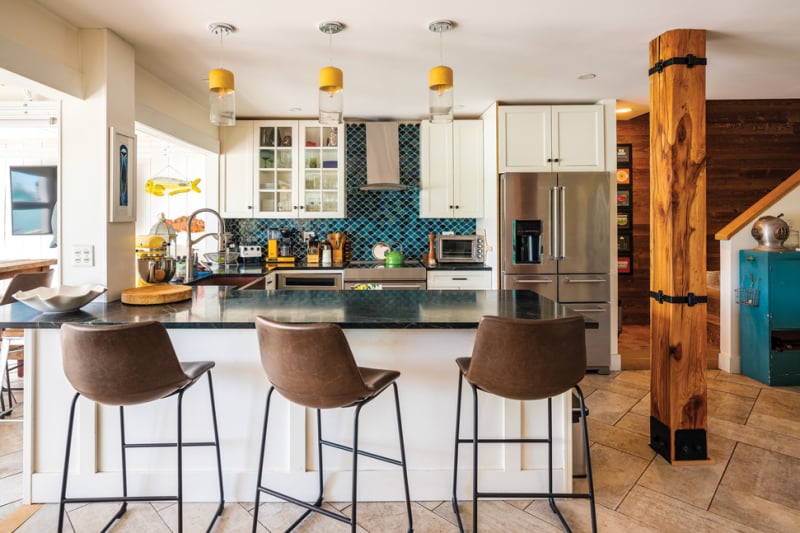 The couple love the new open space, which features an island peninsula in the kitchen that seats about eight people and a dining area with a 70-inch TV mounted to the wall. For them, it's a perfect space to host dinners, entertain friends or just relax while looking out at the marina. Even the couple's dogs — Lono, a 2-year-old Australian cattle dog, and Isaiah, a 16-year-old Australian shepherd-husky mix — enjoy spending time in this truly indoor-outdoor space.
"It just fits the bill," Jamie says. "We wanted to create more space and secure the area when we leave or when there's bad weather. It's perfect."