Garden Trellises Bring Beauty to Your Outdoor Space
This garden element is the perfect accent piece.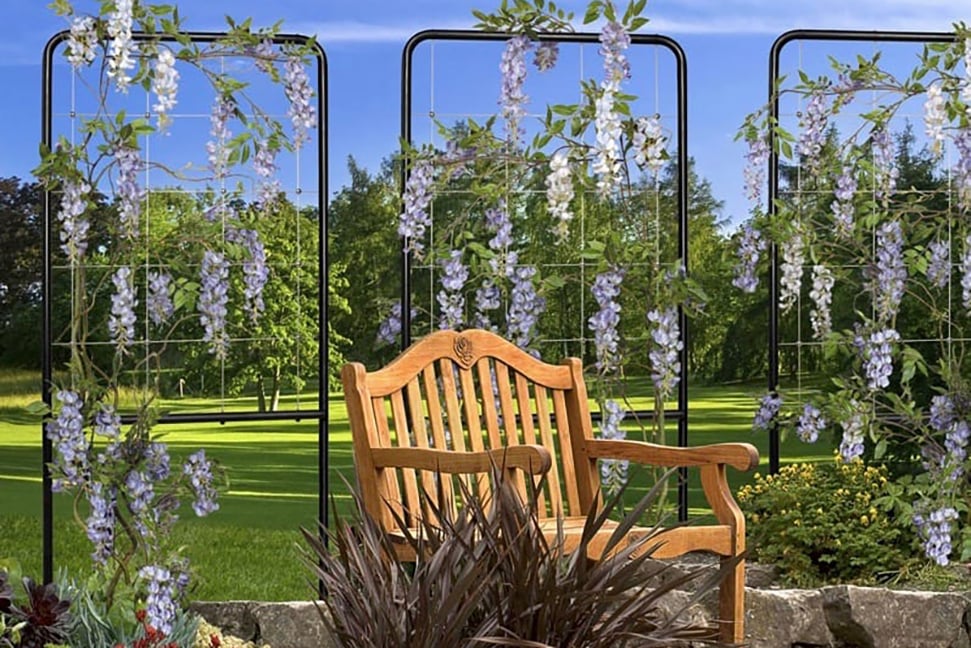 Cascading vines, bright pops of flowers, abundance of greenery — a decorated garden trellis can offer so much to your outdoor space. "The beauty of trellises is that they are both decorative and functional," shares Katrina Ralston of Feeney Inc. "A garden trellis can be used as an accent piece in a garden or, once it has filled in, can function as a 'natural' privacy screen."
Garden trellises are structures made from open or lattice designed frameworks to support greenery, vines and flowers — and are great along walls and fences or as privacy screens. Because they make use of vertical space, garden trellises are perfect for places with limited square footage.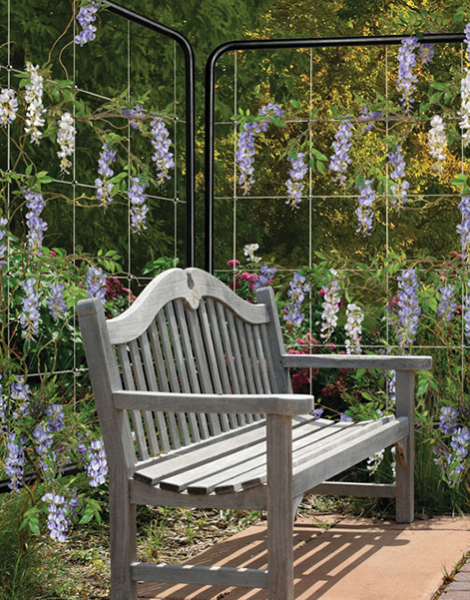 "A planter can be positioned below the trellis and flowering vines used to create the illusion of a wall, or several free-standing trellises can be placed around a seating area for a cozy nook," recommends Ralston. "Vertical walls or trellises are also a clever way to create a feeling of privacy while also providing shade and adding dimensionality to an outdoor space."
Feeney offers three types of trellis kits — the 3-in-1, Somerset and Greenway — that can be customized or expanded to fit your needs. All are durable and made with weather-resistant stainless steel or powder-coated aluminum.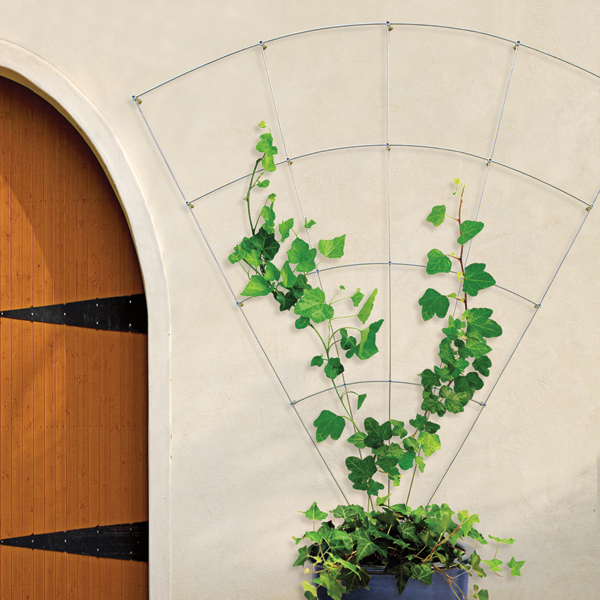 "Choose a trellis that will complement your deck or patio décor and decide which plants and vines you want to adorn your trellis," suggests Ralston. "Flowering vines, such as bougainvillea, clematis, honeysuckle, jasmine and wisteria are generally easy to grow and will bring a burst of color to an outdoor space."
Learn more at feeneyinc.com and shop for trellis kits locally at Rinell Wood Systems, select HPM Building Supply stores and Honsador Lumber.