'Get Cooking with Gas' Contest Winners and Recipes
3 lucky home cooks dish out delectable meals using their gas appliances.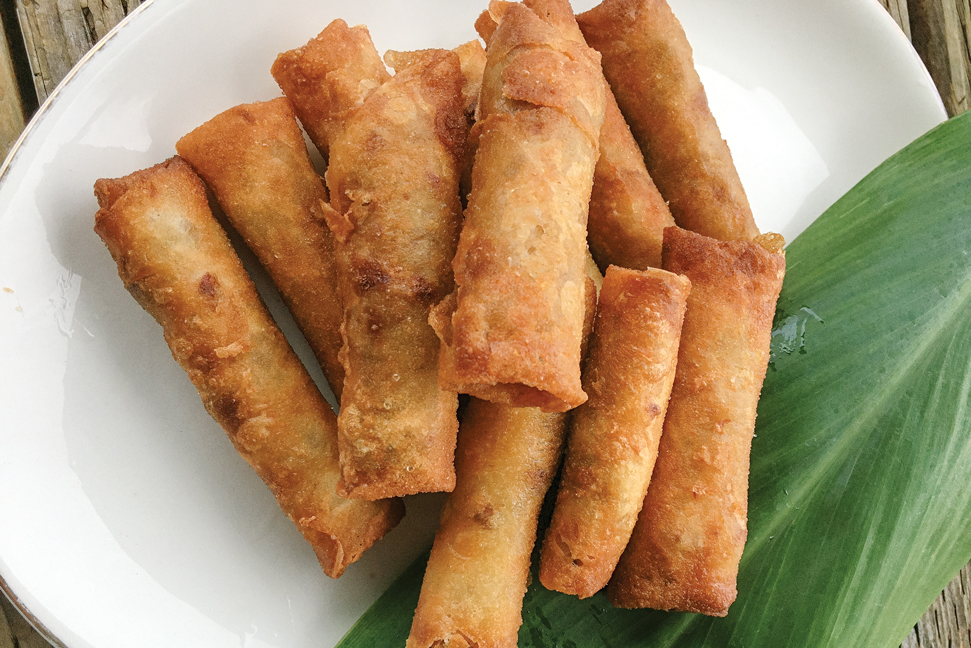 Congratulations to these three lucky home cooks who dished out delectable meals utilizing their gas appliances.
Best Stovetop Recipe: Maikah's Lumpia by Denise Wisneski
Perfect for meat lovers, this delicious fried lumpia recipe contains no vegetables at all. Wisneski recommends pan frying until the outsides are completely browned.
Ingredients:
3 pounds hamburger
1 bag of bay shrimp or 10 pieces of cut up shrimp
⅓ cup S&S Saimin Soup Base (original or shrimp)
1 package of lumpia wrappers
Oil for frying
Instructions:
Cook the hamburger and shrimp together in a pan. Once done cooking, drain the liquid and put fire on low heat. Add soup base to pan and mix. Take off the heat. Take individual lumpia wrapper and place it in a diamond shape. Put the filling below the middle mark and wrap from the bottom. Roll once, fold both sides in, roll again and add a little water to the tip of the wrap so it will stick together. Repeat until you are done with the filling. Pan fry in oil until outsides are browned.
Best Grilled Recipe: Grilled Pizza by Jenna Enoka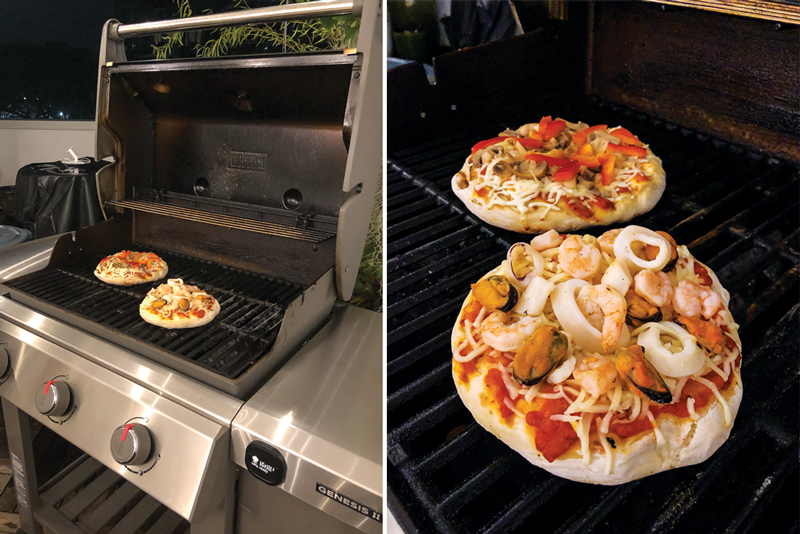 Nothing beats a delicious slice of pizza, especially one that's homemade and grilled! Enoka's suggested toppings include mushrooms, clams, Italian sausage 
and grilled shrimp.
Ingredients for the pizza:
Store-bought or homemade pizza dough
Jar of Rao's Homemade marinara sauce and/or basil pesto
Package of cheese (mozzarella and/or cheddar)
Olive oil
Optional toppings: basil (for margherita pizza) or whole shrimps, clams and arugula
Ingredients for the homemade pizza dough:
3 cups all-purpose flour
1 cup warm water
1 teaspoon honey
½ teaspoon active dry yeast
Pinch of salt
Instructions:
For the pizza dough: stir together warm water, honey and salt. Sprinkle in the yeast and let it sit on top for a few minutes before stirring together. Add the flour to a separate bowl and make a well in the center. Pour the liquid mixture into the center and combine with your hands. Knead the dough into a ball and let it sit at room temperature until it doubles in size (roughly five hours). Place the dough ball onto a generously floured surface and divide it into two separate balls. Transfer into a lightly oiled bowl and refrigerate overnight.
For the pizza: Preheat your grill to 425 degrees Fahrenheit. Take your dough and stretch it on a surface to your desired thickness. Brush one side of the dough with olive oil and place it oil side down onto your grill surface. Close the lid and cook for one minute. Flip the pizza over and start adding your sauce, cheese and toppings. Close the lid again and cook until the cheese is completely melted (the dough should be fully cooked at this point). Take off the heat, slice and enjoy while hot!
Best Stovetop/Oven Recipe: Smash Burgers by Ronn Miyashiro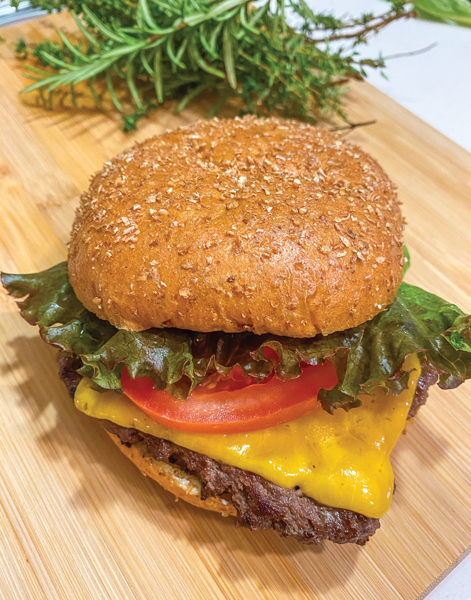 Bite into this juicy smash burger. Pro tip: Toasty buns are a must; use your oven to warm them up and use the broil setting for extra crispiness.
Ingredients:
1 ½ – 2 pounds ground beef
½ cup panko breadcrumbs
Garlic salt
Pepper
Hamburger buns
Optional toppings/condiments: American cheese, iceberg lettuce, sliced tomato, mayo, yellow mustard and ketchup
Instructions:
Mix ground beef, breadcrumbs, garlic salt and pepper until incorporated. Roll into meatballs a little smaller than a tennis ball. Heat up a little oil on a regular pan (Miyashiro recommends a cast-iron skillet for more surface area) and smash the meatballs down with a spatula to ¼-inch thick burgers. Cook until you get a nice crust on both sides. Sandwich between two buns and garnish with American cheese, iceberg lettuce, sliced tomato, mayo, yellow mustard and ketchup.