Get Into the Holiday Spirit by Donating Instead of Dumping
Tips on how to donate your old materials or get creative with recycled finds yourself.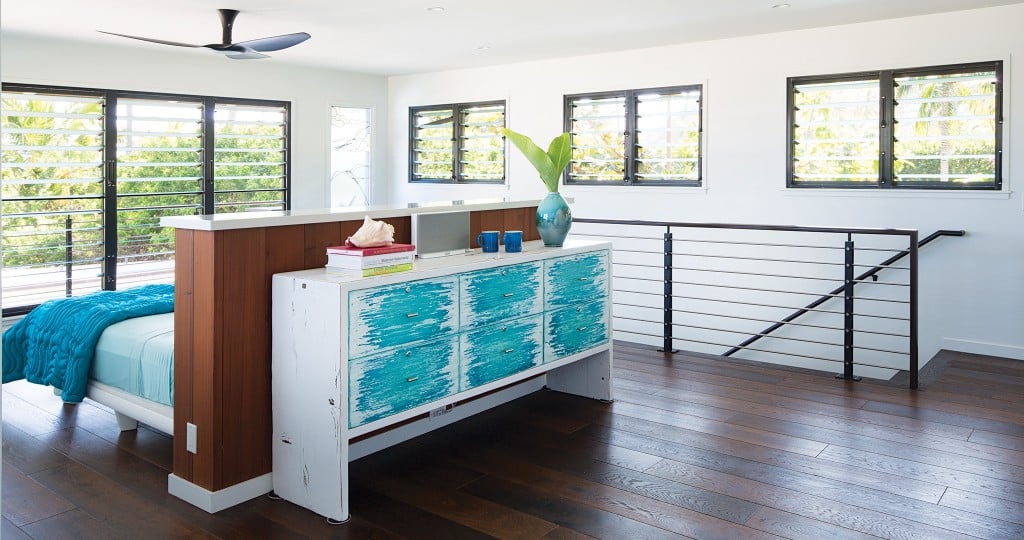 It's that time of the year when gratitude and giving back are at the forefront of our minds. Sometimes, it means participating in a food drive, and sometimes it means donating gifts to those in need. Sometimes, it even means giving back to the land that nurtures and provides for all of us. We can do that through community events (a beach cleanup, perhaps) and in our daily, personal lives (reducing our plastic usage, or utilizing public transportation, for instance).
You can even do it in your home renovation projects, through donations to organizations such as Re-use Hawaii (which resells discarded building materials to reduce waste) and Habitat for Humanity's Restore (the proceeds of which go to Habitat for Humanity) or through some creative, sustainability-minded thinking. We tapped the minds of experts in the building field for tips on how you can get into the spirit of giving back.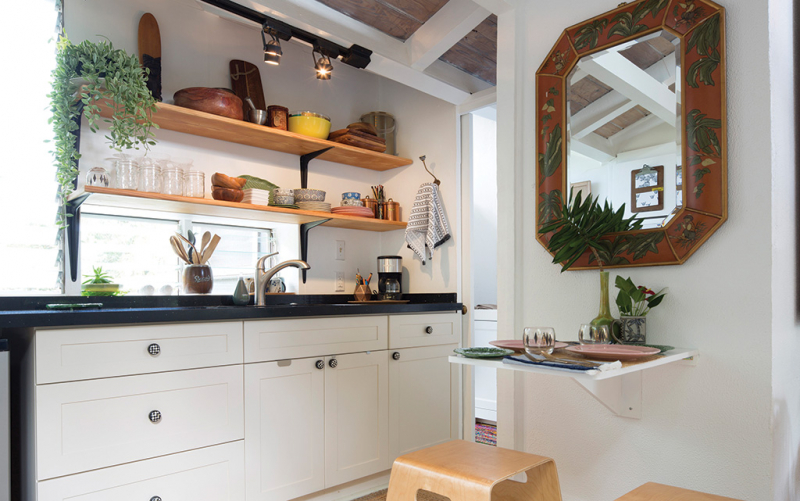 Think Ahead
"Communicate early," urges Chris Oxendine of Masterpiece Construction, who points out that the sooner you let your contractor know you want to donate, not dump, the sooner they can work in a way that preserves leftover materials as much as possible. If you're opting to use recycled items for the build, scout what's available before ordering new pieces. Carolyn Murren of Re-use Hawaii points out that the company's warehouse almost always has a variety of lumber, jalousies, flooring, appliances, cabinets, sinks, windows and doors. In some instances, says Oxendine, you can even recycle a piece within your own build. For example, if you're replacing a kitchen countertop, consider using the old countertop in your outdoor bar area.
Be Flexible
Some materials lend themselves to being reused, and some, like a chipped granite countertop that's hard to refinish, for instance, don't, explains Oxendine. Being flexible with the specifics of your build and the types of materials you're willing to include can open a lot of possibilities for sustainable choices.
Get Creative
J.R. Moorhead of Moorhead & Company Inc. suggests thinking outside the box to take full creative advantage of the recycled materials available. Embrace the rustic aesthetic, for instance, and get artistic. "With older lumber, you can build accent walls," he says. "The same with old vinyl flooring." Or, Murren suggests, browse through the Re-use Hawaii collection of recycled drawer pulls or doorknobs for some vintage flair.