Give your backyard a makeover for summer
Create an attractive outdoor living space in preparation for those long summer days outside.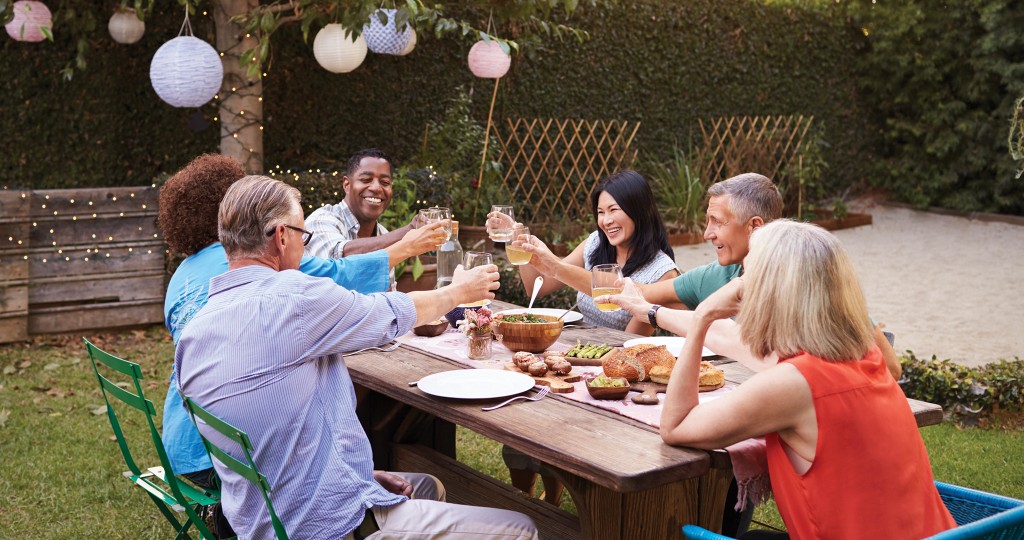 Summer is just around the corner, which means it's the perfect time to give your backyard a well-deserved makeover. Then you'll be ready for all those long summer days ahead spent outside having fun with the family and hosting poolside parties.
You'll fall in love with more than just the look of your lawn when you spruce it up. With some careful planning, you can transform your backyard into not only a beautiful sight, but also a comfortable and relaxing outdoor living space, maximizing the use of all areas of your home.
Factors to Consider
Conditions Matter
Be mindful of where you place your outdoor furniture and accessories. Environmental factors can affect its life expectancy.
Dreaming Big
The more you customize your options, the more it will affect the total cost of your project.

"Our expert team welcomes every opportunity to help you to make the best financial decisions on your journey to your dream home."
– Carmen Mohika, Kaneohe Branch Manager, HawaiiUSA FCU
$ $1,000 Add Some Style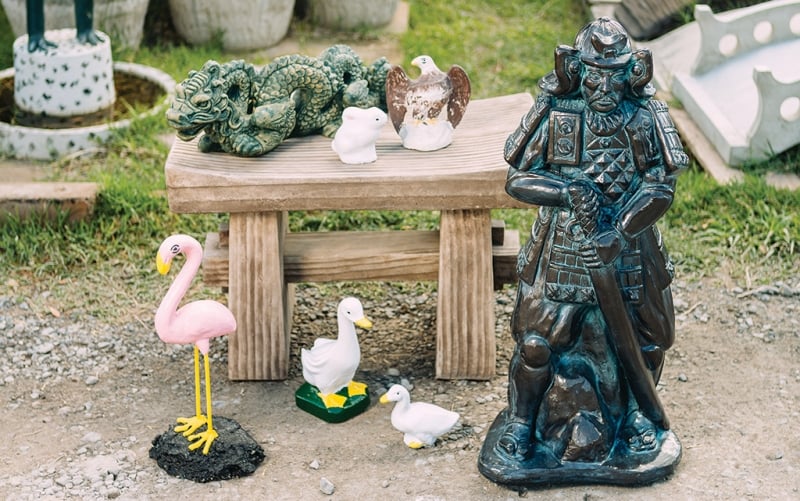 Colorful Backyard Décor
Lawn ornaments are a simple way to boost the look of your backyard. From stone pathways to lanterns that light the way, options abound. Display herbs and flowers in unique and pretty pots. Decorate with color by curating a collection of animal figurines and statues. Best part? Most of these are very DIY-friendly, which makes it an easy project to tackle.
Pro Tip: You can mix and match a variety of pieces to personalize your own look or come up with a theme. Kiso Store offers a variety of Asian-inspired products to easily create a Zen look.
$$ $4,000 Invest in Quality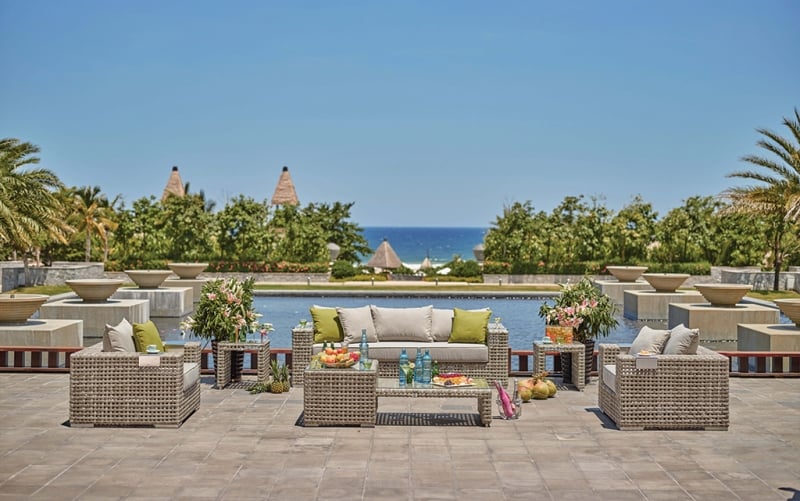 Long-lasting Outdoor Furniture
Not only can quality outdoor furniture make sitting outside more enjoyable, it can also create a comfortable gathering place for family and friends. The entire INspiration Interiors outdoor furnishing collection, including this seven-piece Tatta set, comes with a five-year warranty. It's also made of powder-coated steel framing, has UV rated synthetic materials and the seat cushions are made with quick-drying foam cores to ensure a long-lasting product that continues to look and feel new.
Pro Tip: Make sure your outdoor furniture can withstand extreme environmental factors by asking questions when you shop around.
$$$ $10,000 Live in Luxury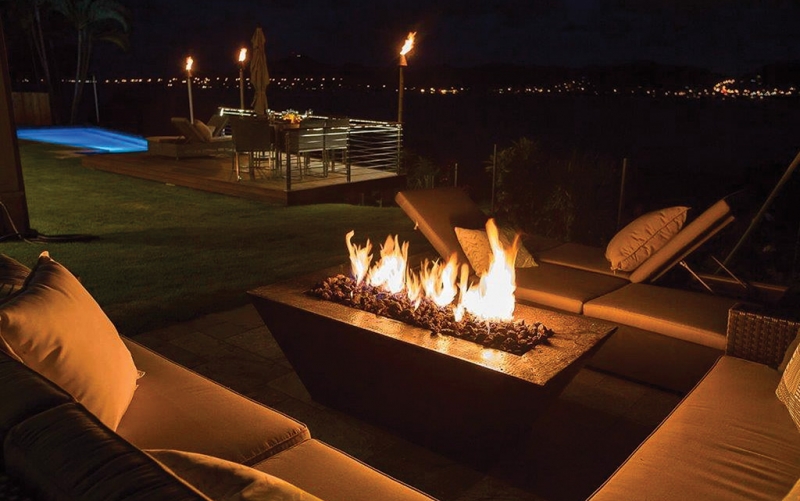 Illuminate the Setting
Elevate your outdoors by adding a fire pit. It's very attractive and creates a warm, inviting ambience that's perfect for you, your family and guests to lounge around while sharing stories and toasting marshmallows. Choose from a variety of options to form your dream fire pit, from metal bowls to rock and stone accents, automated fire starters and even built-in seating. This customized fire pit from C & J Contracting is ultramodern and cozy.
Pro Tip: As a safety precaution, make sure your on/off valve is not hidden; it should be easily accessible in case of emergencies.
Invest in Your Outdoor Living Space
Pick from a variety of financing options to improve your backyard.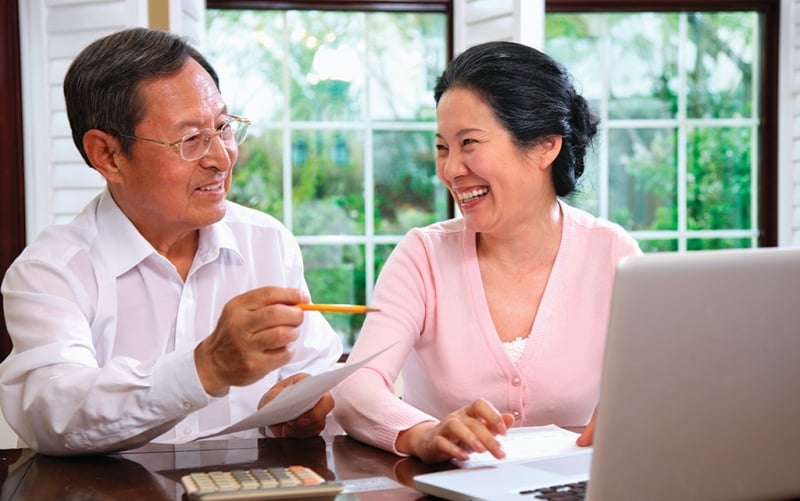 With so many sunny days in Hawaii, there is a natural tendency to want to be outdoors. Stay connected with nature in the comfort and privacy of your home by investing in an eye-catching backyard upgrade that serves as a relaxing hangout spot for you and your family to enjoy.
Think about your outdoor upgrade options, create a list of what you want and then set a price point on your budget.
For smaller projects, cash is a great option. Just be sure you still have some savings left over to cushion you in the event of an unforeseen expense. When you use cash, everything is paid for upfront, which eliminates worrying about monthly loan payments or interest rates.
For medium-sized projects, a credit card is a convenient option. Check to see if you can capitalize on a special low rate. Many credit cards offer rewards when you use your credit card to make a purchase. So you get to enjoy extra benefits along with an improved backyard.
For larger projects, consider a home equity line of credit (HELOC). A HELOC allows you to tap into the equity of your home and draw out money as you need it. As long as you make the minimum monthly payments, you can pay it back at your own speed.

"At HawaiiUSA, our members are family. We're here to help you to choose wisely because Life matters."
– Carmen Mohika, Kaneohe Branch Manager, HawaiiUSA FCU

Source: HawaiiUSA FCU
HawaiiUSA FCU is not affiliated with Kiso Store, INspiration Interiors, C & J Contracting or their respective suppliers.
HawaiiUSA FCU, Windward Mall
46-056 Kamehameha Highway, Suite 233, Kaneohe
Monday – Friday 10 a.m. to 6 p.m.
Saturday 9 a.m. to 2:30 p.m.
808-233-1200
hawaiiusafcu.com