Here's Pantone's 2017 Color of the Year
Design your space in this hue to make others green with envy.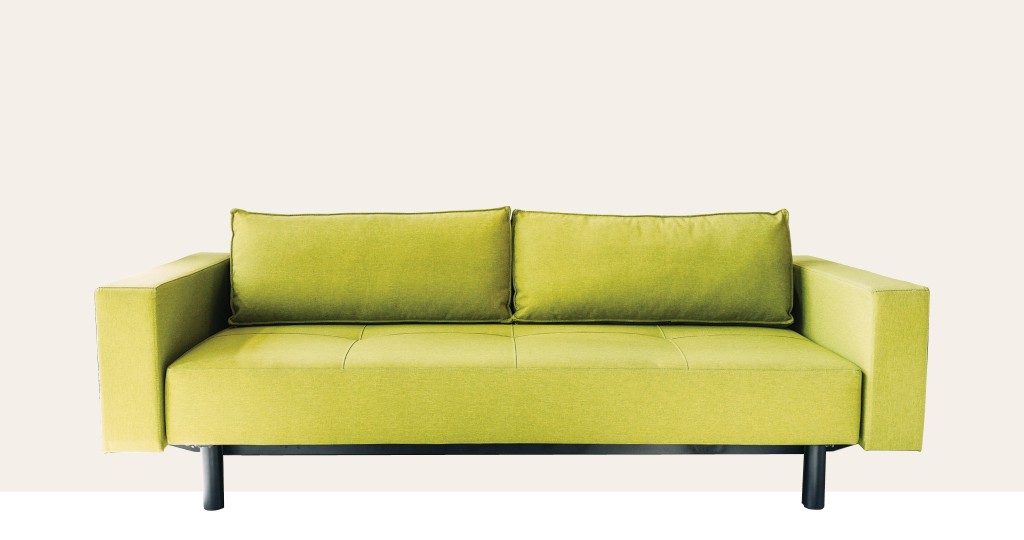 Symbolizing new beginnings, the Pantone Color of the Year for 2017 is Greenery, a revitalizing and reinvigorating hue. If you're thinking of incorporating this color into your home, it's easy to find furniture, home accessories and paint in a shade similar to Greenery.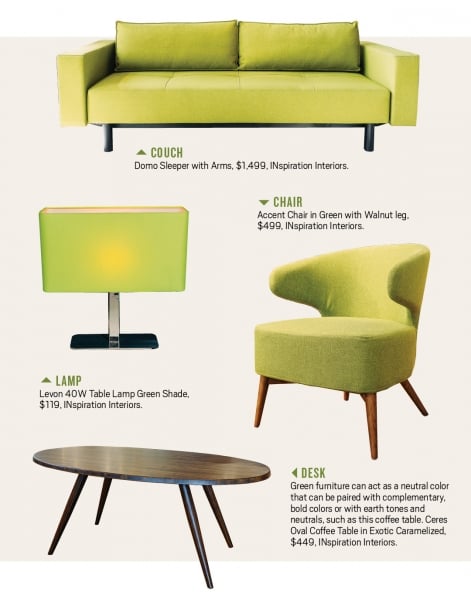 "Here in Hawaii it is important to remain connected with our beautiful surroundings," says Rick Lopes, INspiration Interiors' general manager. So Pantone's selection of this year's yellow-green color, which is reminiscent of nature, is exciting
to Lopes.
The experts at INspiration Interiors' large showroom of top-quality contemporary furniture offer excellent customer service to help you find the perfect furniture for your home and can offer suggestions for pairings.
"When designing a space, be mindful of the feelings that are provoked by the colors and textures utilized," says Lopes. He suggests that, while neutral earth tones such as taupe, beige, gray and brown are elevated when paired with green furniture, pops of colors such as orange and red are complementary and take the room in an exciting direction.
A fresh paint job can also easily incorporate some green into the home. "You can bring a little bit of the outside, inside with this shade of green," says Eric Yamashita of City Mill. "Used judiciously, I think it's fairly easy to interject as an accent wall or by using accent pieces if you want to add some energy to a room."
City Mill offers thousands of paint colors to choose from and the paint associates there can help find the perfect color for your home, even one in a shade similar to Greenery. "We have colors that should come very close, maybe even indistinguishable [from Greenery]," says Yamashita. "We get our color-matching software and equipment from the parent company of Pantone, X-Rite, so we can definitely generate a color match."