Greenhouse Effect
What's on our radar.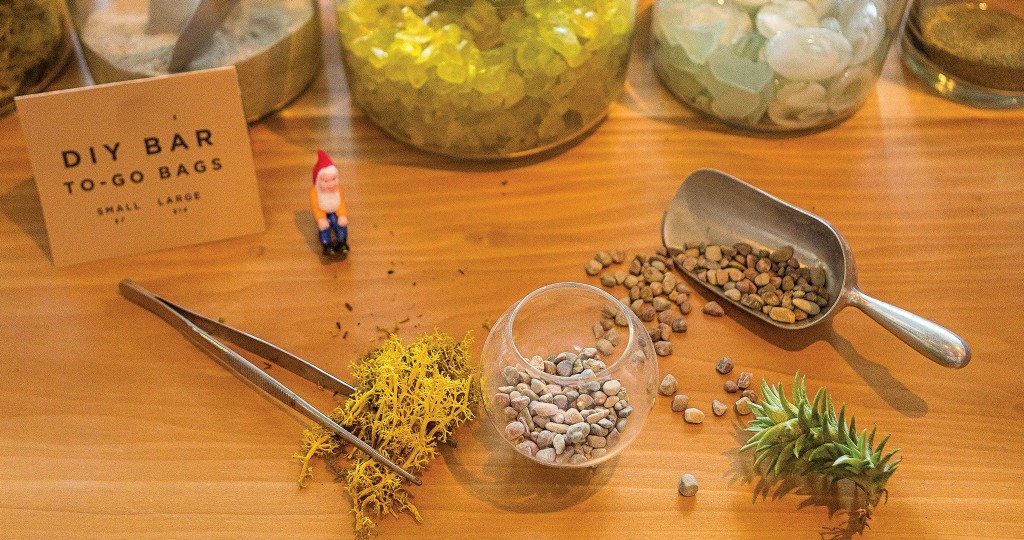 Add plants to your home to keep your living spaces looking fresh and your air even fresher. For starters, consider low-maintenance options such as succulents. You can even create your own terrarium at Paiko in Kakaako, a botanical boutique that lets you choose your plantings, and any stones, sand and moss.
Ready for more? Here are other ideas for easy-to-grow plants, tools and accessories to keep your house green.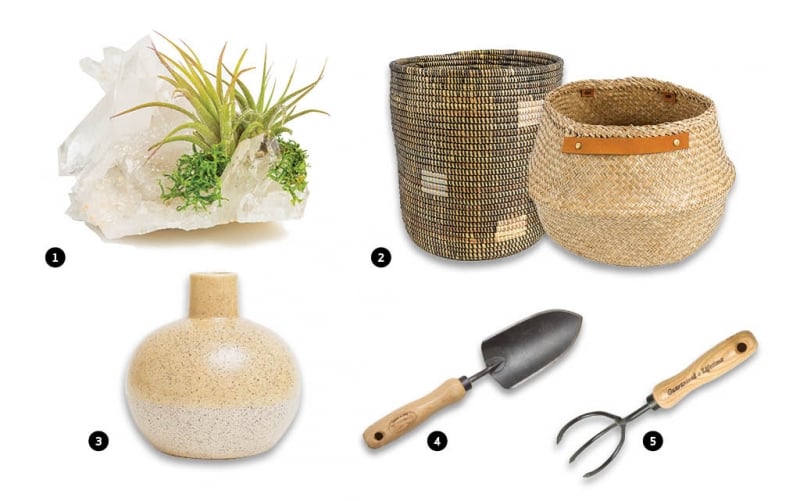 1. Large Quartz Air Plant $48, Echo & Atlas. Easy to take care of and makes a beautiful décor piece.
2. Senegal Woven Prayer Mat Baskets and Hampers $45, and Olli Ella Belly Basket, $40, Ginger13. These fair-trade plant baskets from Ginger13 are handwoven in Senegal and Vietnam using natural and recycled materials.
3. Sand Round Ceramic Vase $20, Paiko.
4. Dewit Forged Potting Trowel $34, Paiko.
5. Cultivator Short Handle $30, Paiko.