Growing the Next Generation
From its office headquarters at Na Lama Kukui, PATCH specializes in connecting families with child care resources.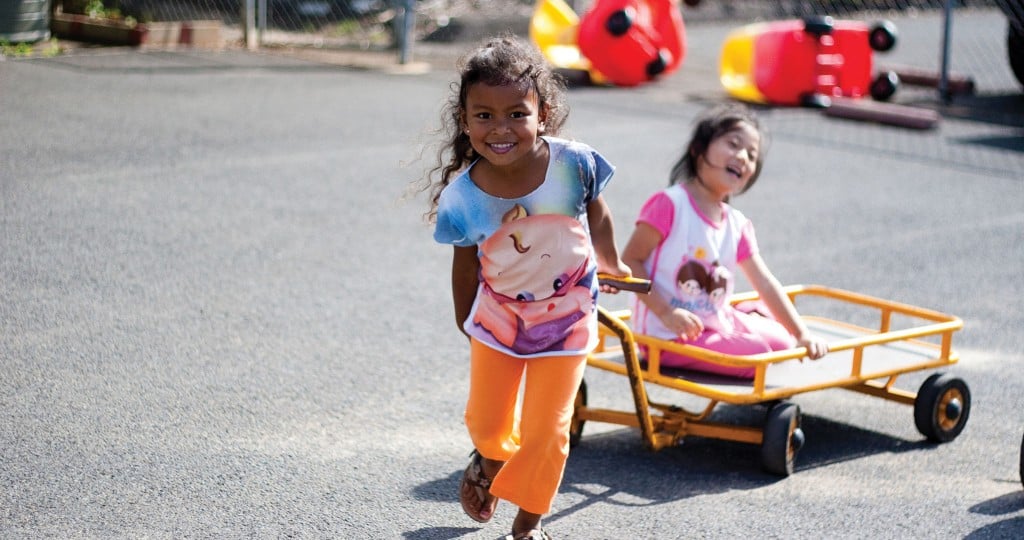 It isn't easy living in paradise. Most of Hawaii's families work tirelessly to keep the bills paid and mouths fed. But for those who have young children and cannot stay home, what is one to do? Most of us are aware of the importance of child care to both parents and children. However, with so many different factors to consider when looking for the right care for your child, it can be difficult to know where to begin or how to afford it.
Fortunately, families can turn to PATCH — People Attentive To Children — Hawaii's only Child Care Resource and Referral agency. PATCH works on a one-on-one basis with families to find the ideal care that fits the needs of both parent and child. "Caring for children is vital, especially in their first few years, because this is a critical time in their lives," says Virginia Lord, project coordinator at PATCH. The organization's vision is for quality child care and early education for all children and families. Finding the right child care for children not only prepares them for success in school and life, it also allows parents to work and maintain a steady income with one less worry.
PATCH is committed to helping families understand all the options available to them, and assists low-income families to pay for the care they need. "The main things people ask us about are financial aid to help pay for child care, help to care for children with special needs, and where to go or how to get help for other essential human needs," Lord says. On top of providing child care referrals, PATCH also offers a wealth of resources, in person and online, to inform anyone who wants to educate themselves on issues like early education and child care services.
To get started with PATCH, just call, email or drop by its office, located in Na Lama Kukui. "We produce a list of licensed child care facilities tailor-made to suit their needs," Lord says. "They can take our checklist with them when they visit preschools and child care providers, to help ensure they make a quality child care choice."
PATCH is a Hawaii nonprofit, and the organization is thankful for all the support and donations it receives from the public.