Hawaii Home Construction Company Barker Kappelle Builds Community
Barker Kappelle Construction brings dedication and integrity to a diverse range of projects.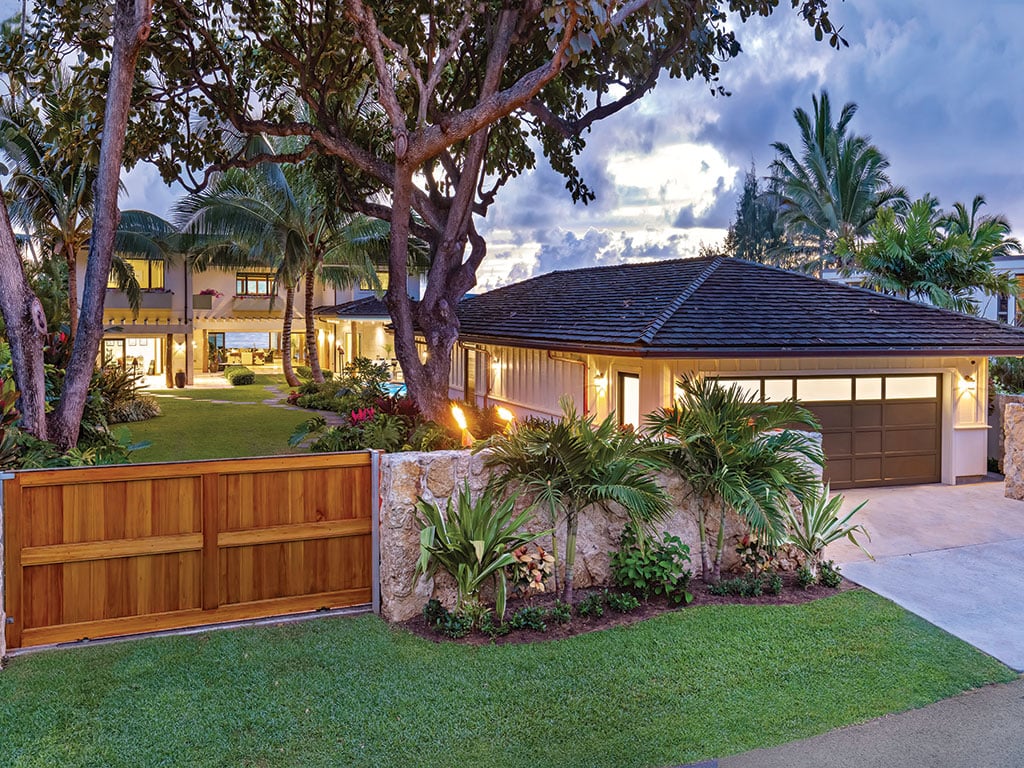 Barker Kappelle have built their namesake business from the ground up — literally. What started with their first job more than 20 years ago, installing a door for a client off Craigslist, has grown into a general contracting firm behind many beautiful residences and remodeled spaces on Oahu. Barker Kappelle Construction brings thoughtful craftsmanship and design to each project, serving the community with high-quality, cost-effective solutions for Hawaii home construction projects.
"We have a wide variety of building experiences," says Barker. "While many of our award-winning Hawaii home construction projects have been higher-end custom homes and remodels, we are equally at home helping our neighbors down the street with a bathroom or kitchen renovation. In fact, many of our favorite projects have had smaller budgets and scopes. We love being able to incorporate the fine building details and techniques we've honed on high-end homes into more modest projects."
For Kappelle, "quality and relationships come first" in all that they do. He and Barker started out in the industry with an employer/mentor who encouraged them to go into business together. "We felt we had the skill set to team up and complement each other," he explains. "We both had the same drive and morals. We cover the full scope from kitchen installs to large custom new builds, and we treat each one with the same level of dedication and integrity."
Barker Kappelle Construction works closely with clients from initial meetings to project completion. Kappelle explains that their first step is to understand their clients' "goals and needs, including timelines and ballpark budget requirements." Site visits and preliminary estimates are done for smaller projects; larger builds may entail collaborating with an architect and other industry partners in line with Barker Kappelle Construction's "design-assist" approach. From there, the company carefully guides and communicates with clients and design partners through all phases of Hawaii home construction.
Design-assist is an idea embraced by Barker and Kappelle to improve the customer experience. "For years we used the design-build approach," explains BKC Project Engineer Will Gilbert. "And on smaller projects, design-build is amazingly efficient. However, over time we've found that on large projects design-build does have disadvantages for homeowners." Under design-build, he says, one company does all of the work, which can limit the options for homeowners to whoever is on staff at the design-build company at the time.
With design-assist, the architect and builder are independent companies that work toward a common design goal that meets the owners' budget requirements.
Continually improving their trade and keeping updated with best practices for building and customer service exemplifies Barker Kappelle Construction's company standards. "If you can envision what a quality finished house looks like, you can mentally work backwards and understand how there's no place for shortcuts, [and] that every part of the project is affected by the steps that came before," says Gilbert.
"No matter the project size, we want homeowners to leave every meeting feeling confident that their project is moving forward in the right direction."
---
Editor's Note: This article has been slightly modified from the original print version for optimal online reading. To view the full print story, subscribe to our digital edition or pick up your copy of Hawaii Home + Remodeling at one of our partner locations.