Hawaii Homes that Combine Safety and Style
These four family homes incorporate aging-in-place features.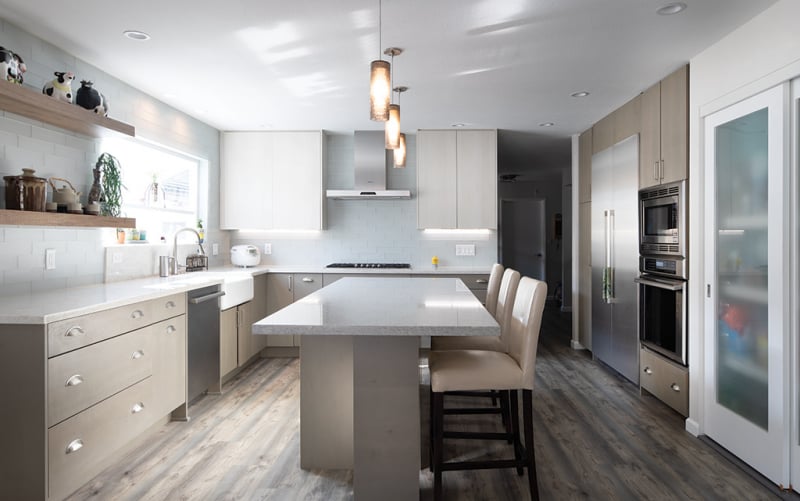 Designing a home that'll be fully functional as your needs change over time doesn't mean you have to give up on the look and appeal of your dream home. These island homes have a way of combining safety and aging-in-place features with the homeowners' personal tastes.
The contemporary home renovation featured above has a universally designed kitchen that maximizes its layout. The overall area now has room for counter and prep space; storage; and appliances, which are placed at counter height for easy access.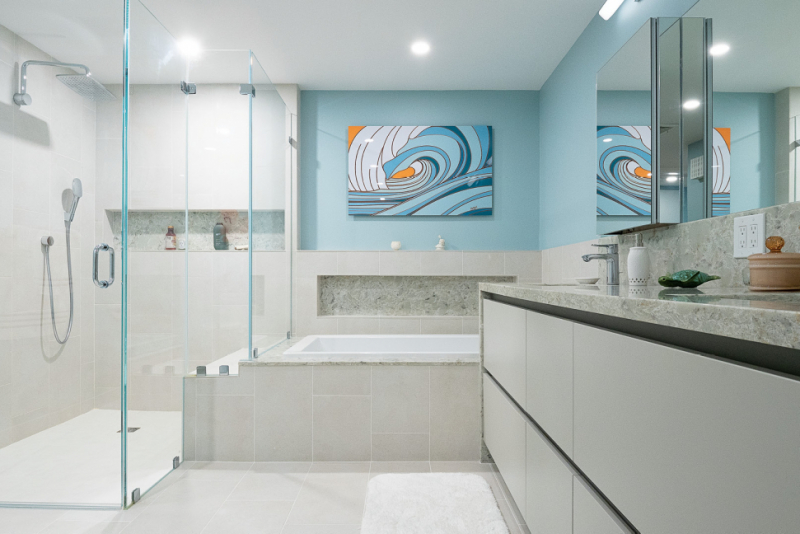 Not only does this clean, stylish bathroom maximize the available space, it also incorporates aging-in-place features, such as the curbless shower with a hand-held shower arm and bench for seating. Pops of color can be found in the sea green charcoal-accented countertop, bright blue walls and serene painting by local artist Odi Schlossberg, @odi_surf_art.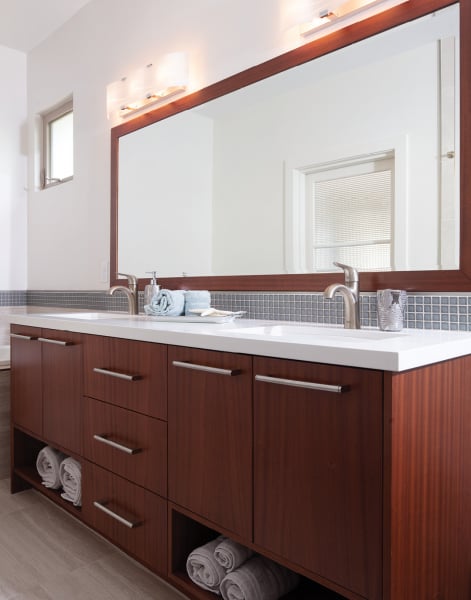 Every bathroom in this warm-toned home was designed for a multigenerational family — there's large curbless showers for easy wheelchair access, large doorways and sliding barn doors with privacy glass, all meant to be compliant with the Americans with Disabilities Act (ADA).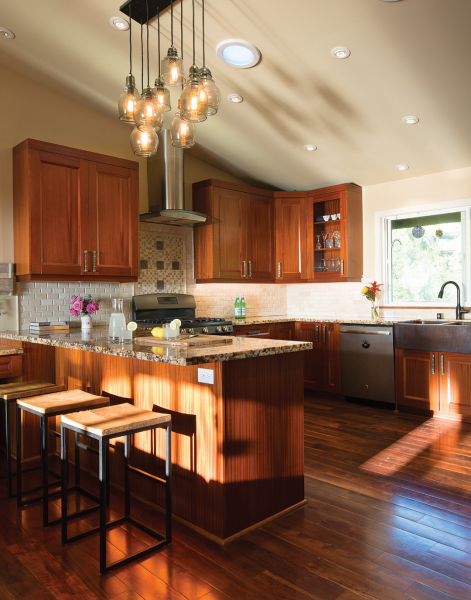 The owner of this country home set out to have a place suited for his father, ensuring that he'd be comfortable when he would stay with them. A lot of the home features are geared toward aging in place, including widened doorways and hallways and bathrooms with built-in benches.