Hawaii Summer Picnic Must-Haves
All the essentials you'll need to get outside and enjoy the sun.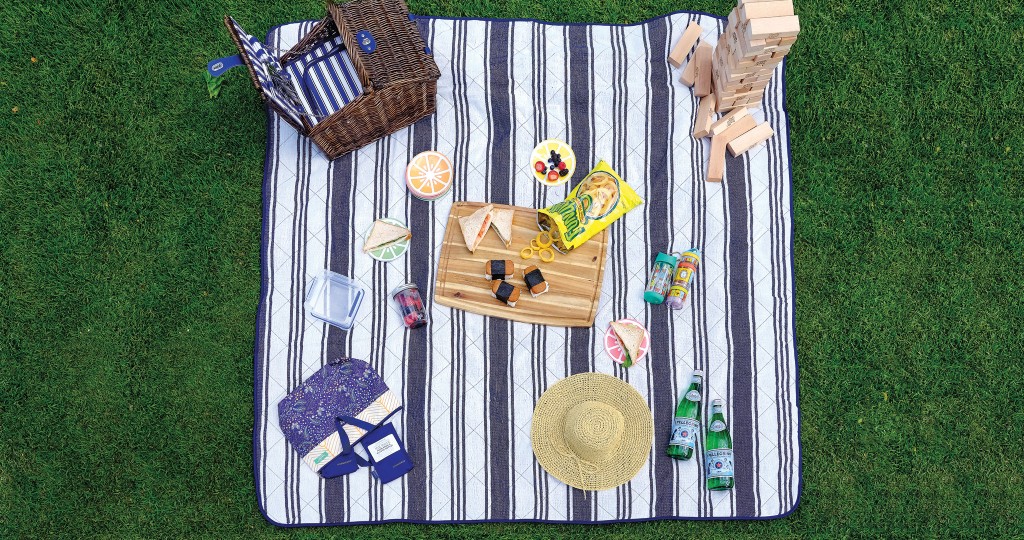 Nothing says summer like having a picnic in the yard and enjoying the warm, sunny weather. Bring family and friends together for a perfectly planned affair outdoors, with these picnic essentials.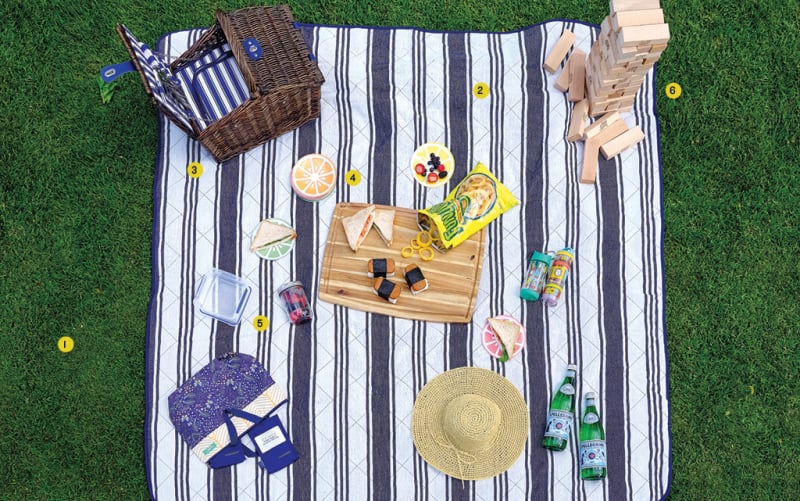 1. Find a green scene. When it comes to backyard entertaining, El Toro Zoysia grass is going to be the best option, says Steve Dewald of Steve's Gardening Service. "This grass is super durable, pet friendly, kid friendly and it's not pokey," he says, a plus when you have people gathered around on the lawn for a picnic. Just remember that it requires sunlight. A good rule of thumb, according to Dewald: The narrower the blade, the more sun it'll need.
2. Roll out the cozy blanket. Once you've found your sweet spot, spread out a comfy blanket that'll provide seating and space for refreshments. Threshold Picnic Blanket, $25, from Target.
3. Bring the basket. A picnic is not complete without a picnic basket! This one features a fully functional cooler liner, as well as silverware, plates, salt and pepper shakers, wine opener and plastic goblets. American Atelier Picnic Basket, $134, from Macy's.
For a kid-friendly picnic, pack their snacks and drinks in adorable containers. Flip & Sip Happy Cactus, $15; Twist & Snack Meadow Friends, $10; from Simply Organized.
4. Serve in style. Set out the colorful plates and use serving trays or wood boards to keep food in one place. Martha Stewart 4-Piece Appetizer Plate Set, $13, from Macy's.
5. Keep food contained and drinks cool. Simple dishes, like musubis, sandwiches, chips and fruits are best since they require minimal prep work. Make sure to pack food in airtight containers and bring cooling tote bags and ice packs to keep it cool. Ice Packs in navy blue, $13 each; KLIP IT Lunch Plus 5-Cup rectangle food container, $6; Tempamate Way Cool Thermo Tote, $10; Wide Mouth Mason Jar in 16 oz., $3; from Simply Organized.
6. And don't forget to have fun! Bring games the whole family will love to play: Think a deck of cards, board games or Jenga!