Hawaii's Urban Living
AIA Honolulu's architecture month focuses on the urban environment.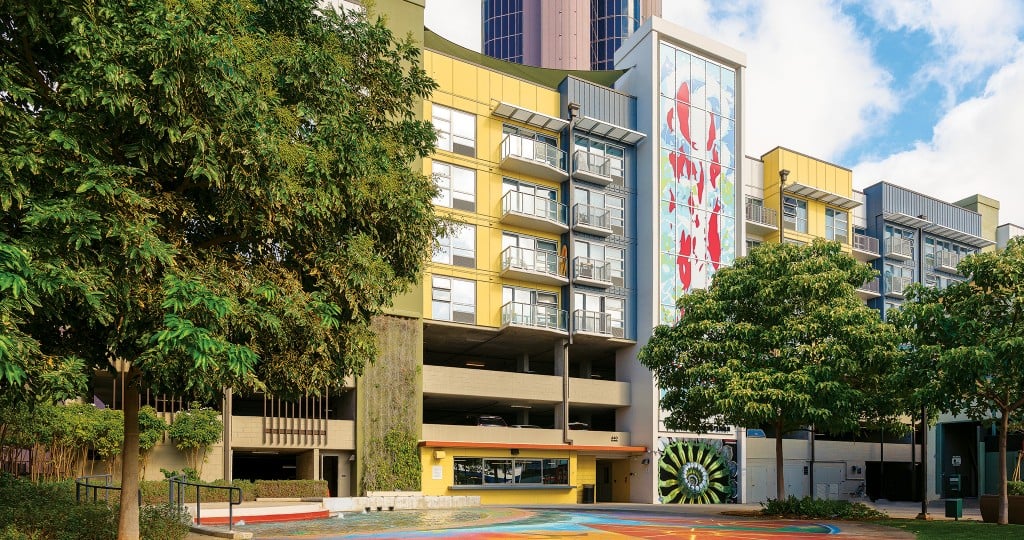 Editor's Note: AIA Honolulu is postponing Architecture Month events to later this year due to the COVID-19 pandemic. Visit aiahonolulu.org for more information as it becomes available.
The American Institute of Architects Honolulu chapter invites the public to join its members in a celebration of urban living throughout the month of April. Hawaii's unique landscape and finite amount of land have paved the way for integrated urban lifestyles and opened the door to distinctive architecture styles and building designs. This year we've designed a series of events throughout the month that encourage dialogue around how we live, commute, sustain, adapt and thrive in an urban environment.
We'll kick things off with a unique night of design presentations at the IBM Building lobby in Ward Village on Thursday, April 2. Join us in the Howard Hughes Corp. showroom as creatives from a variety of disciplines use the art of visual storytelling to present their takes on urban living. Our annual walking tour will be in Kakaako this year, with an emphasis on showcasing the area's growing number of affordable housing units. Our tour takes place on Saturday, April 18; it's always popular with residents, so be sure to sign up early.
If you're looking for a little more intimate experience to really get behind the scenes of an architecture or design firm, you're encouraged to attended our annual Firm Crawl on Friday, April 24, which takes place at various locations between downtown Honolulu and Kakaako. Just as the name implies, design firms open their doors to the public to talk story about their projects and showcase their work in the community.
Continuing the focus on housing, this year we selected Boris Benjamin Bertram's intriguing documentary, "The Human Shelter," for our Film Nights in Honolulu and in Kona and Waimea on the Big Island. The film explores different people's relationships with their home and will be followed by an audience discussion.
In addition to these exciting events, we're hosting a photography workshop, partner activities with artist group Urban Sketchers Oahu and Bank of Hawaii Family Sunday, and a Young Architect Workshop in Kona.
Most of the events are free and open to the public, although advance registration is requested. Dates, locations and other information on these and all other AIA Architecture Month events can be found at aiahonolulu.org/page/ArchitectureMonth2020. Stop by the Center For Architecture at Fort Street Mall or call 628-7243 for more information. We look forward to seeing you.
Jacy L. Youn is executive vice president of AIA Honolulu.