Heart of the Home
Remodeling a kitchen can be the best investment you make in your home.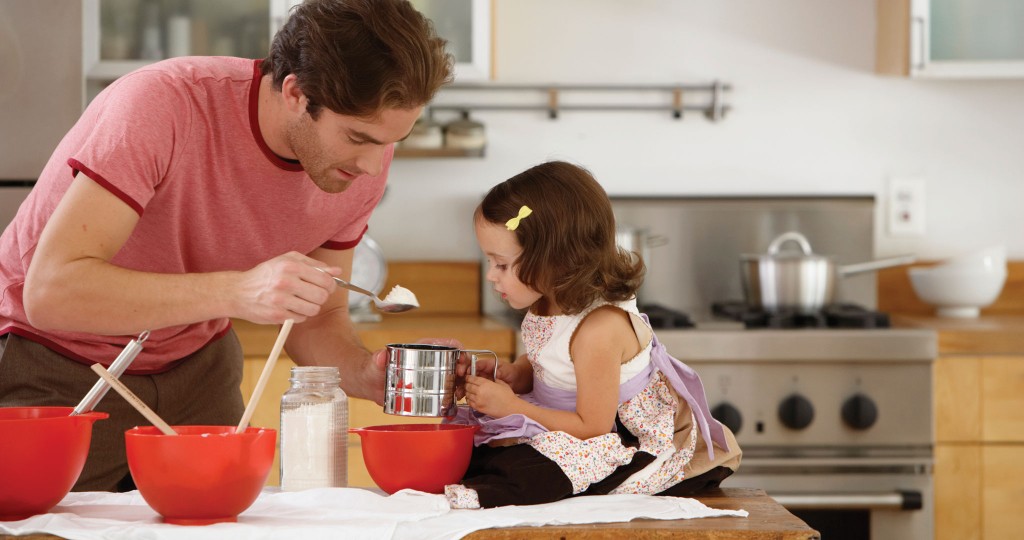 Whether you are planning to live in your home for decades to come or plan to sell, renovating your kitchen is one of the best investments you can make.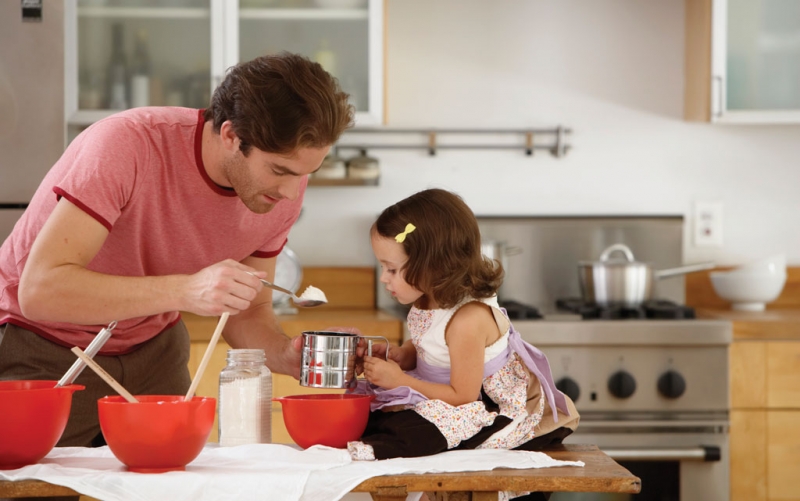 If you are planning on living in the home long term, HawaiiUSA FCU recommends investing your money in an area of the home that you'll most enjoy. If recapturing your investment is key, be sure to ask your contractor, designer or Realtor for the best ways to invest wisely to maximize both the perceived value and appeal to potential homebuyers.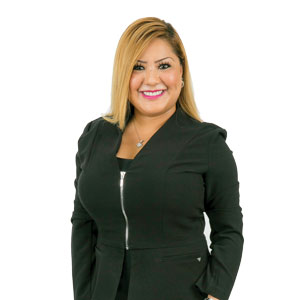 Factors to Consider
Plan Ahead
Strategically research design, materials and timeline in advance to identify areas to save on costs without compromising quality.
Have a Backup Plan
Set money aside for unexpected costs such as issues with plumbing, mold or termites.
---
"HawaiiUSA is dedicated to helping members achieve their dream renovations. Our variety of financing solutions turns their dreams into reality."
— Jenafer Song,
Mililani Branch Manager,
HawaiiUSA FCU
---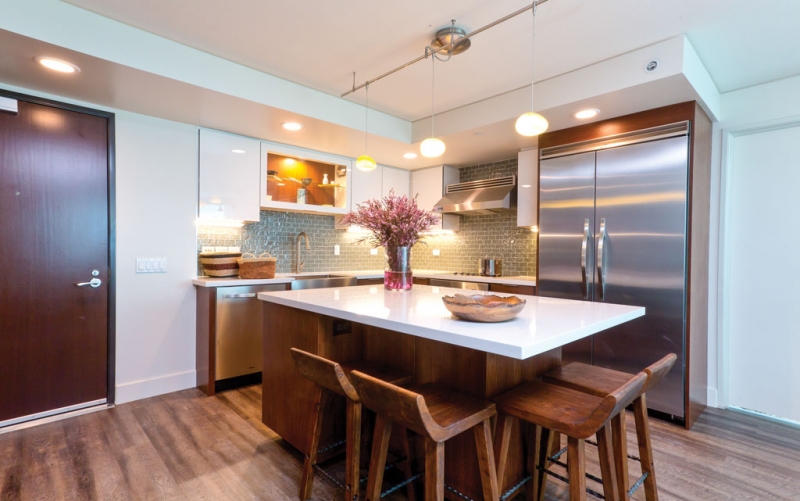 $ $55,000 Condo Conversion
Design Trends Construction converted an urban condo's standard kitchen into an open-concept space by removing a section of the dividing wall to join the kitchen and dining areas. The addition of a wet bar with an under-counter wine refrigerator facing the dining room brings entertaining ease to the space.
• Two-toned cabinetry with white, high-gloss acrylic upper cabinets and custom-stained walnut lower cabinets
• Customized pantry
• Silverbell vinyl plank flooring
• Sub-Zero refrigerator, Wolf cooktop
• Kohler Vault apron-front sink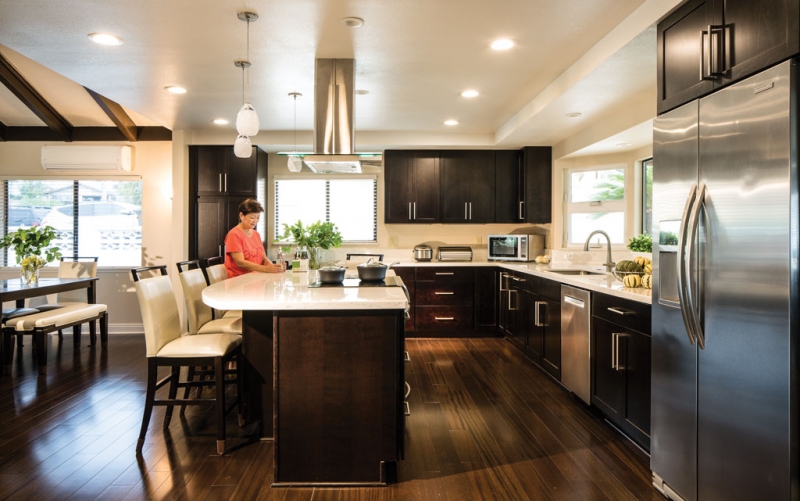 $$ $75,000 Open-Concept Kitchen
Homeowners Design Center transformed this previously underutilized kitchen into a bright common area of the house. A wall was removed so the kitchen is now connected with the formal dining room and living room. A new island offers informal kitchen seating, and new appliances and a bigger pantry make cooking family meals more enjoyable.
• Diamond Cabinetry, Montgomery Door Style, Cherry Wood with Chocolate Finish
• LG Viatera countertops in Minuet
• KitchenAid range and refrigerator
• Mirage engineered hardwood flooring in African mahogany
• Windows from RMA Sales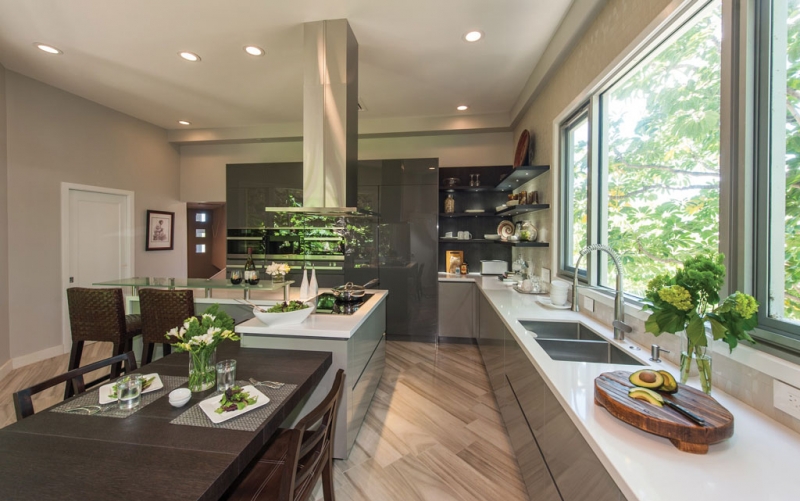 $$$ $100,000+ Top-of-the-Line Luxury
INspiration Interiors redesigned a once-dark and drab kitchen, transforming it into a sleek, ultra-modern kitchen that takes advantage of the natural light streaming in through a Fleetwood aluminum picture window. High-gloss lacquer ValDesign cabinetry from Italy reflects the view.
• ValDesign Forty/5 cabinets in gloss lacquer and reef vetri glass doors, both in piombo
• Alf Italia Rovere Carbonne table
• Miele appliances, including coffee system, refrigerator, freezer, dishwasher, induction cooktop and speed oven
• Silestone white storm quartz countertops from Todd Branson Stoneworks
---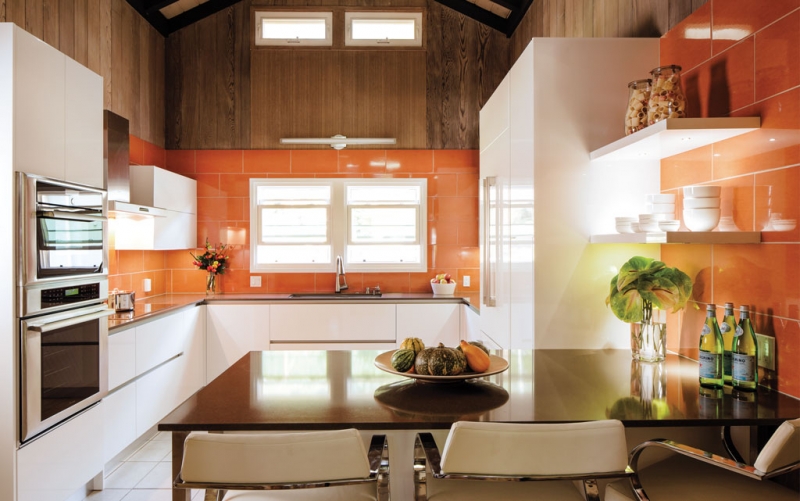 Financing Your Kitchen Renovation
The key ingredients to make your dream kitchen a reality.
HawaiiUSA FCU recommends asking for a home equity line of credit, or HELOC, for most homeowners' kitchen renovations. The hard work you've already put into establishing equity in your home can help to fuel your kitchen project. Whether you've zeroed in on a high, medium or low price point, a HELOC is secured by your home's equity so it qualifies for a lower interest rate than other types of loans. Another perk may be deducting the interest from your taxes; ask a tax professional to be sure.
A second financing option is to refinance your mortgage in order to get cash from your home's equity. By refinancing for an amount greater than what you currently owe on your home, you can receive the difference in a cash payment that can be used to pay for remodeling. While determining your eligibility to refinance, your credit union or bank may even determine that an improved credit score could qualify you for a new, lower interest rate.
A third hybrid option is to split up your project into phases that can be managed with multiple types of financing. Use a good credit card for smaller purchases, like fixtures, and save the HELOC or cash-out refinancing for big-ticket construction components. In addition to talking things over with a financial expert, your personal comfort level and needs will help you decide on the best approach for you.