HELOC Loans Ideal for Remodeling Projects
We cover the advantages and disadvantages of utilizing a HELOC for your latest remodel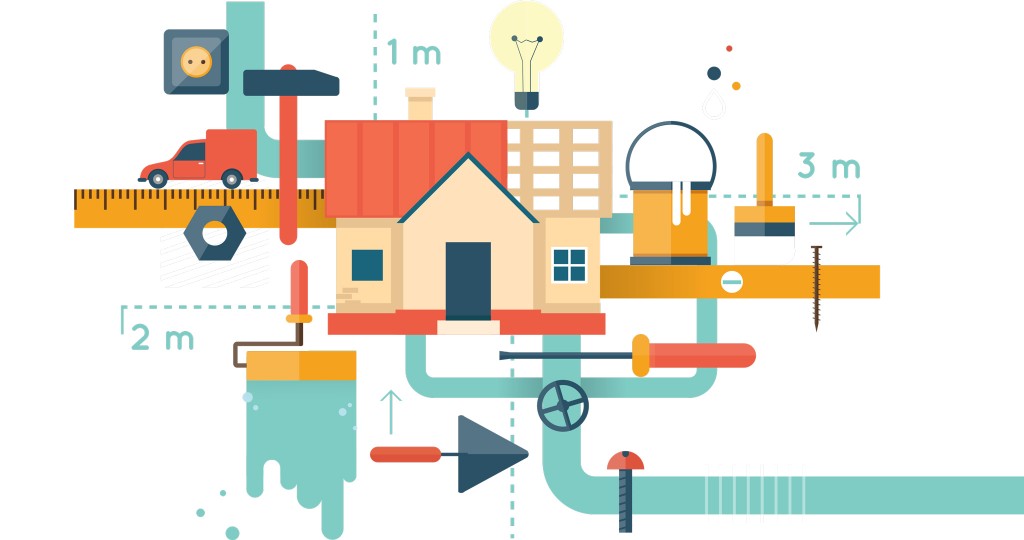 What is a HELOC?
A home-equity line of credit (HELOC) is a loan that allows consumers to borrow against the equity in their homes. Instead of a fixed dollar value, a HELOC allows the borrower to take up to a maximum-draw amount. During the set period where borrowers are able to draw on their lines, only interest payments on the amount used are required to be made. After that, borrowers begin to pay back the principal as well as interest.
Why is it ideal for remodeling projects?
A HELOC is more like a credit card than a loan. Once the line of credit has been approved, the homeowner decides if and when to use the money and can withdraw from the account as needed. "The flexibility and fluidity of a HELOC also makes it extra attractive compared to a term loan," says Jon Hanai of Ohana Pacific Bank. "Maybe you don't need the entire line's worth of funds right away. A HELOC allows you to draw down for the exact amount of money you need with the added perk of tax-deductible interest."
How do you get approved?
The approval process for a HELOC isn't as stringent as the mortgage approval process. For example, at Ohana Pacific Bank, applicants can be approved in as little as a month. "With the housing market on the upswing, we're definitely seeing more people turning to HELOCs," Hanai says.
REQUIRED DOCUMENTS FOR HELOC APPLICATION
Consumer loan application.
Personal financial statement.
Completed, signed copies of federal tax returns with all schedules and exhibits for the most recent year.
Current rent roll/operating statement and copies of leases or rental agreements (if rental property).
Copy of property casualty/fire insurance with agent information.
Statement of first-mortgage balance.
Most recent transaction summary of 401K, IRA and/or mutual fund accounts to support personal financial statement.
W-2 statements from past two to three years.
Copy of ID (driver's license or valid government-issued ID) for all borrower(s) and guarantor(s).
Three most recent bank statements.
| HELOC Advantages | | HELOC Disadvantages |
| --- | --- | --- |
| • Lower rate than a fixed loan. | | • Adjustable rate. |
| • Interest-only option. | | • No periodic caps on interest rate. |
| • No prepay. | | • Early closure fee. |
| • Ability to choose draw what you want, when you want. | | • Minimum-draw amounts. |
| • Lower fees. | | |
Did you know?

Property appraisals are not required for HELOC amounts $250,000 and below.