Here's your chance to live in luxury
The incredible home featured on the April cover of Hawaii Home + Remodeling is for sale.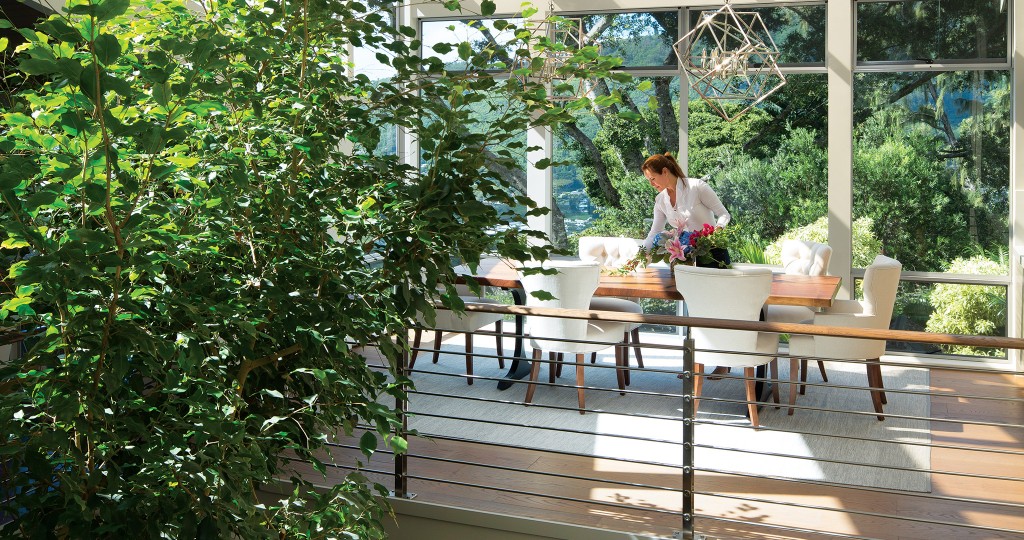 Have you ever flipped through our magazine, only to catch yourself fantasizing about what it would be like to actually live out the stories you're reading? I admit, it happens to me. A lot.
In fact, it happened recently on the very first tour of the home featured on our April issue cover. Driving up the long and winding driveway, it felt like I was on a journey to a secret temple, tucked deep into the mountains. Besides a couple of photos, I had no idea what to expect upon arrival.
Then just like something out of a movie, the home emerged amidst a forest of trees as the car crested the top of the hilly driveway. It was spectacular.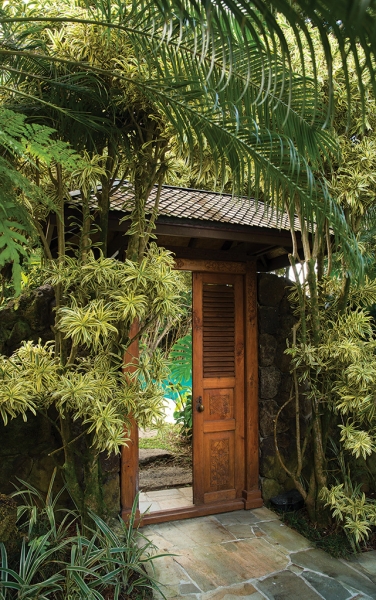 The interior of the home felt as though it were in perfect harmony with its surrounding. There's a 15-foot ficus tree growing from the center of the house, acting as an anchor to everything around it.
Pristine glass ceilings overhead removed any perception that we were in a closed environment. The gourmet kitchen melts into the dining room which flows into the living room, all contributing to the home's open-concept design. Upstairs, every bedroom and bathroom were outfitted with the latest amenities, including heated towel warmers to counteract the damp Manoa weather.
I was impressed more and more with every room I entered. But I started to wonder, 'With everything in here, the energy bill must be enormous, right?' Wrong. This home hasn't had a power bill in nearly two years, running completely off the grid using its own photovoltaic system.
The energy produced by the panels even heat the lap pool in front of the home. The outdoor area features an outdoor kitchen and a patio, making it an ideal place for entertaining guests throughout the evening.
In total, the property sits on 9 acres of land and has 5 bedrooms, 4 bathrooms and 2 half-bathrooms. It was certainly a grand experience to tour the home, and I caught myself daydreaming on multiple occasions.
But it no longer has to stay a reverie to the right person. The estate is now for sale; why not check it out yourself?
Listed for $5.58 million, view the full listing by Realtor Susan Borochov.