Hidden Sanctuary
A busy surrounding neighborhood is silenced by innovative landscaping by Hokuahi Lawns.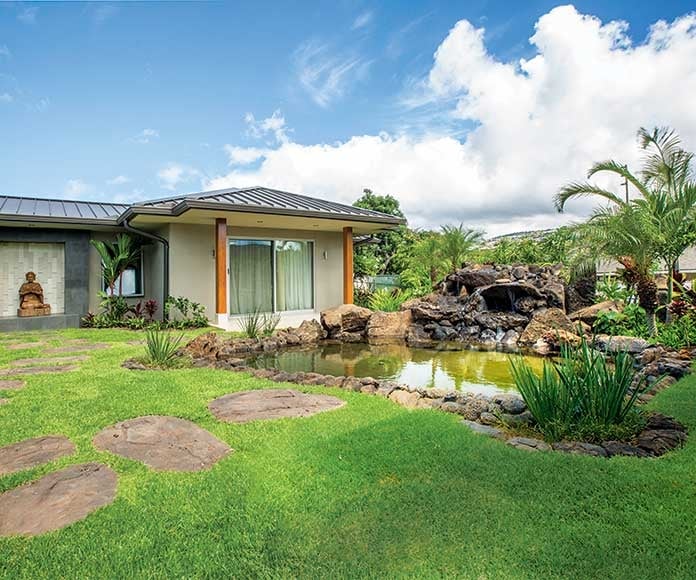 Step into the courtyard of this modern home and you'd never know that one of Oahu's busiest malls is just across the street. No traffic noises — honking horns, revved up cars — all you hear is the sound of gurgling water, the breeze and an occasional chirping bird.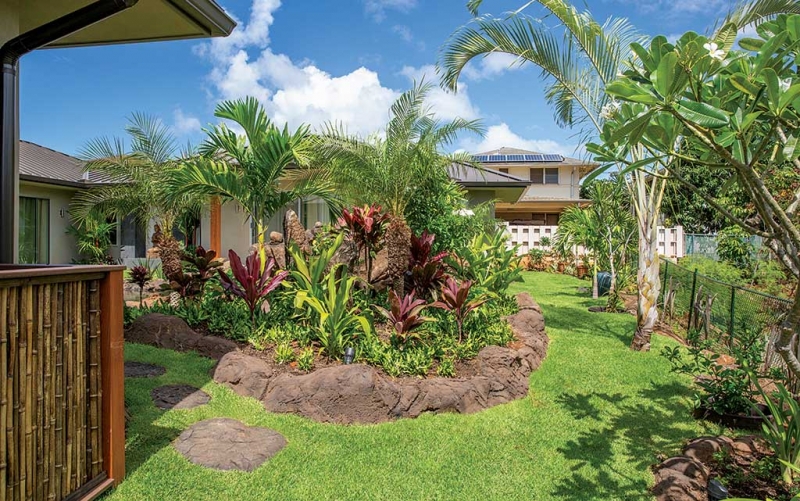 But it wasn't always this way. Peter Vincent Architects designed this new home to reflect a peaceful lifestyle, with an eye toward shutting out the busy surroundings and creating a centralized courtyard. "Peter Vincent Architects did an excellent job of helping me transform it into a Balinese-style home," says the homeowner. "Now we needed the landscape to complement that feel."
The homeowner turned to Gary Shinn of Hokuahi Lawns to design a new landscape with a focus on the courtyard. "I saw Gary's work in Hawaii Home + Remodeling and decided to give him a try," says the homeowner. "Once I met him, I never called anyone else."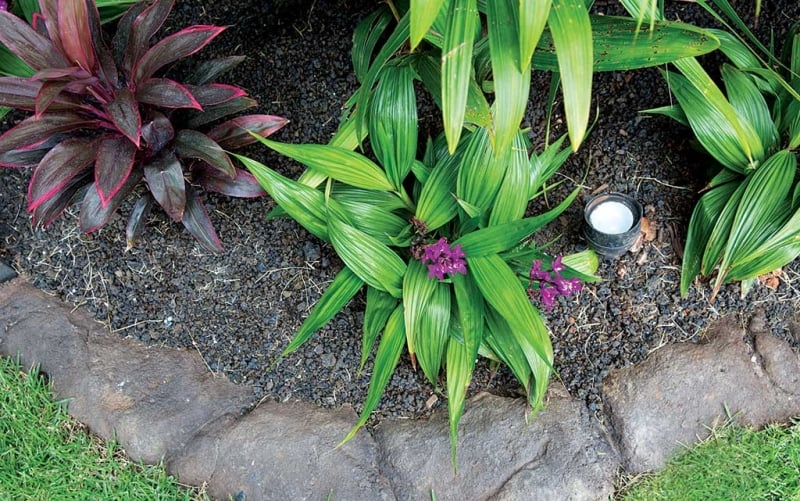 Shinn says the homeowner had a clear vision going into the project. "She had specific things that she knew she wanted to do," he says. "She wanted a waterfall that was visible from anywhere in the home including entryway, kitchen, dining room and bedrooms. We had to make it large enough to be the dominating focal point of the courtyard."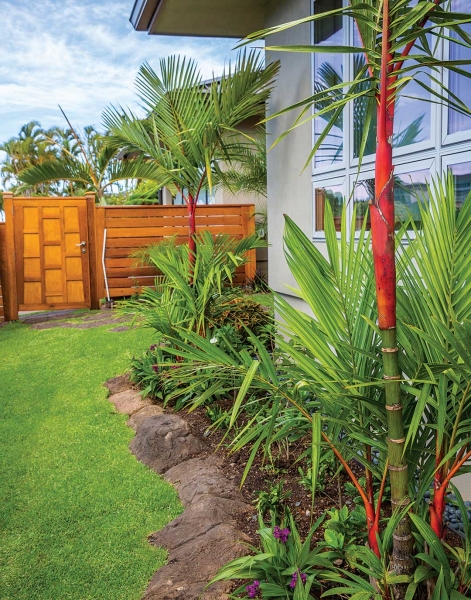 The lack of privacy was also a concern. "Look, this property is right next to a large drainage ditch and a mall, so it's not naturally that private," the homeowner says. "So, the landscape needed to address that."
Hokuahi Lawns got to work replacing fencing and walls, raising the backyard grade by 24 inches, adding lighting, sprinklers and a dominant water feature with multiple waterfalls. "There was a lot that had to be done to make it walkable and accessible," says Shinn.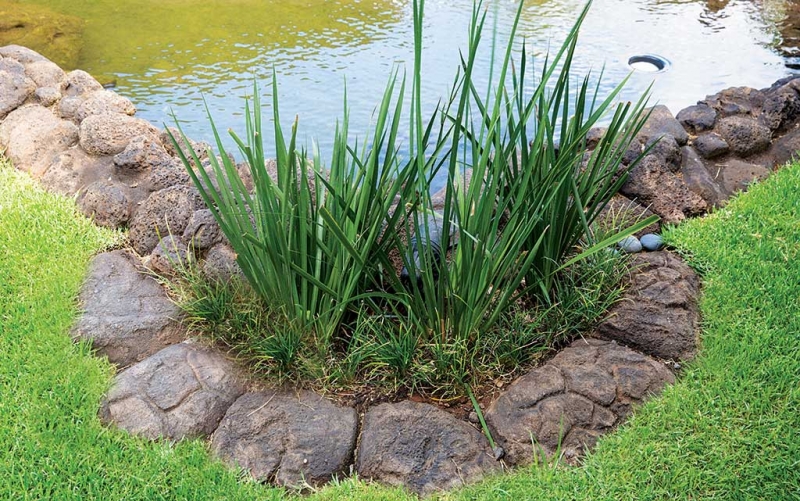 Today, the homeowner couldn't be happier with the results. "The whole place has been transformed as though you were in Thailand," she says. "At night, I sit on my lanai meditating or doing yoga with the breeze and the sound of the waterfall and it's truly wonderful. It's pure joy."
A courtyard should bring everyone together. It brings the outside inside and vice versa."
— Gary Shinn, Hokuahi Lawns