Hip Neighborhoods on Oahu: Your Guide to What Hawaii's Shopping, Nightlife and Dining Looks Like
Businesses in burgeoning Kakaako, Ward Village and Kailua are defining the island's evolving retail and restaurant scenes.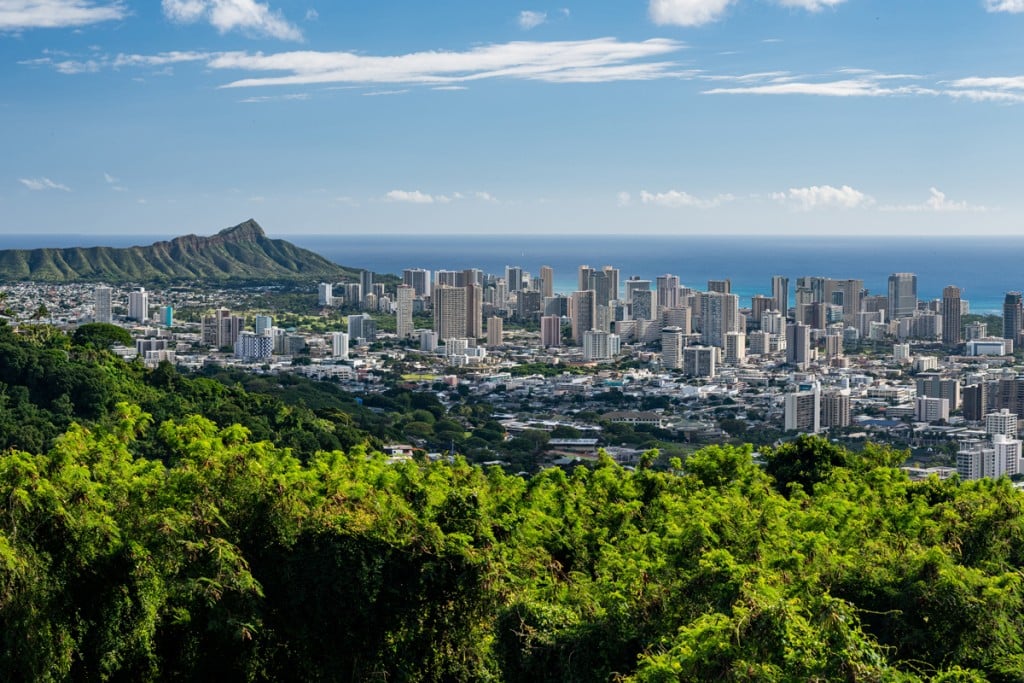 There's a certain mix of classy cafés, happening bars and exciting new developments that make a neighborhood "hip." And while there's no wrong choice when it comes to picking a district to call home, some sections of Oahu seem to have more of an undercurrent of electrifying growth. Granted they may not be deemed hip forever, they certainly are now. Below are three neighborhoods and towns on Oahu that we, and a few agents from List Sotheby's International Realty, recommend if you're looking for a community at the forefront of cool.
1. Kakaako
Located in the heart of Honolulu, you won't find a row of blocks and buildings flourishing more than Kakaako. "There's a lot going on in Kakaako, and from 2016 on we've seen a lot of new buildings and developments, like The Collection and Halekauwila Place," says List Sotheby's International Realty agent Jenny Chen. But it's not all affordable housing and luxury condos. The neighborhood has numerous restaurants and gastropubs, including Moku Kitchen and Honolulu Beerworks, so you'll have somewhere to go every night. And the many beachy boutiques and clothing stores in the vibrant Salt at Our Kakaako shopping complex will supply you with the outfits, apparel and accessories to mix with the in-crowd.
"Another huge draw to the neighborhood is its love for art," says Tiffany Chen, a Realtor with List Sotheby's International Realty. "Artists are invited to Hawaii each year for Pow! Wow! Hawaii to showcase their art, host workshops and most notably, paint huge murals throughout the neighborhood, adding to its colorful and hip vibe."
2. Kailua
Living in Kailua offers the best of both worlds: It's a quick drive from Hawaii's only major city, Honolulu, and even closer to world-class beaches like Lanikai Beach and Kailua Beach. There's an air of youthful energy on the beachside town's sandy streets. This invigorating spirit can also be seen in the town's many small businesses, like Lanikai Brewing Co. — a Hawaii-based craft beer company that has done so well since launching in 2015 that it's opened its own tasting room, Tap & Barrel — and ChadLou's Coffee Roasters, which offers farm-to-cup specialty coffee and features a very Instagrammable interior.
3. Ward Village
Yes, technically Ward Village is within Kakaako; however, the 60-acre master plan community has made a name for itself with its close proximity to world-class eateries such as Merriman's Honolulu, Piggy Smalls and Nobu Honolulu. Conveniently located by Ala Moana Regional Park and about 2 miles away from the bustling streets of Waikiki, the Ward Village area has also seen a recent boom in luxurious condominium complexes that feature complex and thoughtful design, such as Waiea, Anaha and Aeo, the latter of which is anchored by a two-story Whole Foods Market. "I actually reside in this community and it's exactly what you'd expect," says List Sotheby's International Realty agent Yukiko Yang. "The area offers equal opportunity to live, work and play."
And while Ward Village could eventually lose its "hip" moniker, Nancy Maeda, vice president, Realtor Associate, of List Sotheby's International Realty, makes a case that more than just being currently fashionable, Ward Village's appeal will endure. "Communities like Ward Village are sustainable,'" says Maeda. "I call it a 'fingertip community,' because everything is at your fingertips. For example, you have a plethora of choices for cuisine, there's a clinic, it's near hospitals, it's close to beach parks and there's condos, towers and villas to choose from."
If you're looking to purchase a piece of paradise, visit the List Sotheby's International Realty website for a list of real estate agents and properties.
Nancy Maeda, Realtor Associate, VP, HI License RS-27914, 216-2166, nmaeda@listsir.com. Visit her agent profile here.
Yukiko Yang, Realtor, HI License RB-22654, 393-1230, yyang@listsir.com. Visit her agent profile here.
Jenny Chen, Realtor, HI License RS-76176, 783-8881, jchen@listsir.com. Visit her agent profile here.