Hiring the Right Contractor
H-1 Construction shares tips to help homeowners get from bids to builds.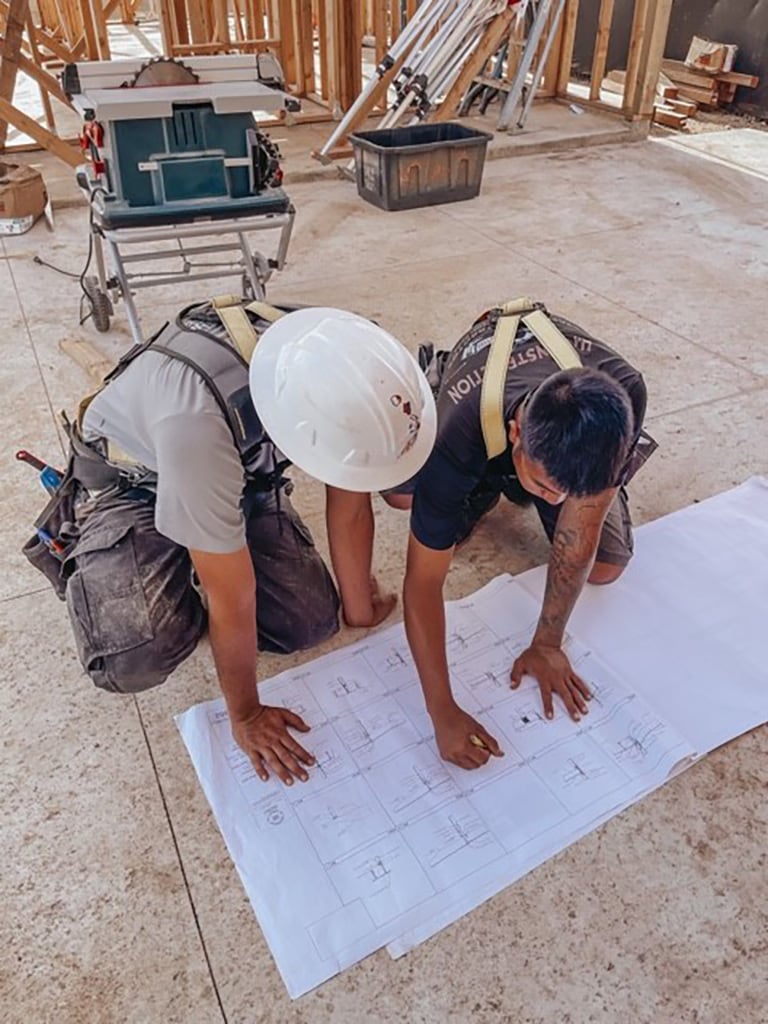 Lucas Stensland, owner of H-1 Construction, believes that hiring the right contractor or home builder is a decision that shouldn't be taken lightly.
There are hundreds of companies in the industry to choose from. Each one operates with its own costs, services, values, staff and construction process. It's understandable for homeowners to be unsure of how to find a contractor or home builder that fits their project.
"There's a million avenues that contractors can take," notes Stensland. "The right contractor is not always the cheapest."
At H-1 Construction, their motto is "integrity through transparency." Stensland says that his company believes in "aligning construction budgets with client expectations." The H-1 Construction team is dedicated to keeping clients well-informed on all decisions, from the first bid to the final walkthrough.
It's just as much about "building good relationships" as it is about building a beautiful home, Stensland says. "We just want to get people in the hands of the right contractors."
Whether clients decide to work with H-1 Construction or another contractor, Stensland offers advice to help homeowners figure out how to select a company for their next build or renovation.
He recommends that homeowners should interview two or three contractors for their project and be open with them about budget limits and construction expectations. Then, homeowners should select one contractor after doing all the research that is needed to feel comfortable choosing this company to achieve both their budget and construction goals.
Some experts in the industry have suggested that homeowners use the "three bid process" to hire a contractor. Stensland disagrees with this system. He notes that the three bid process can lead to customer dissatisfaction in the end, because there is a high chance that homeowners will select the company that offers the cheapest bid.
Although it is tempting to select a contractor based on price, Stensland says it is more important to stay focused on choosing who can best manage meeting financial goals while still achieving desirable building results. There will always be adjustments along the way with unexpected costs for materials or reworking design ideas for the home. Stensland recommends that the right contractor should be able to keep these expectations aligned for the homeowner and all parties to be satisfied.
The H-1 Construction team created a useful questionnaire to help homeowners ask these questions when interviewing potential contractors:
How long as your license been in good standing with the State of Hawaii?
What state-required insurance do you carry?
Do you ever work under an owner-builder permit?
What's the average duration your permits stay open? How many projects do you currently have ongoing?
How long is your average build?
Any open or pending lawsuits?
How is my project managed? (Ask about primary contacts, timelines, Gantt charts and payment schedules.)
Do you have a portfolio I can review? Current houses under construction I can visit?
How are potential scope modifications (change orders) handled?