Holiday Spending Made Easy with the New Pay a Friend Feature
American Savings Bank's Pay a Friend allows you to quickly send money to friends and family.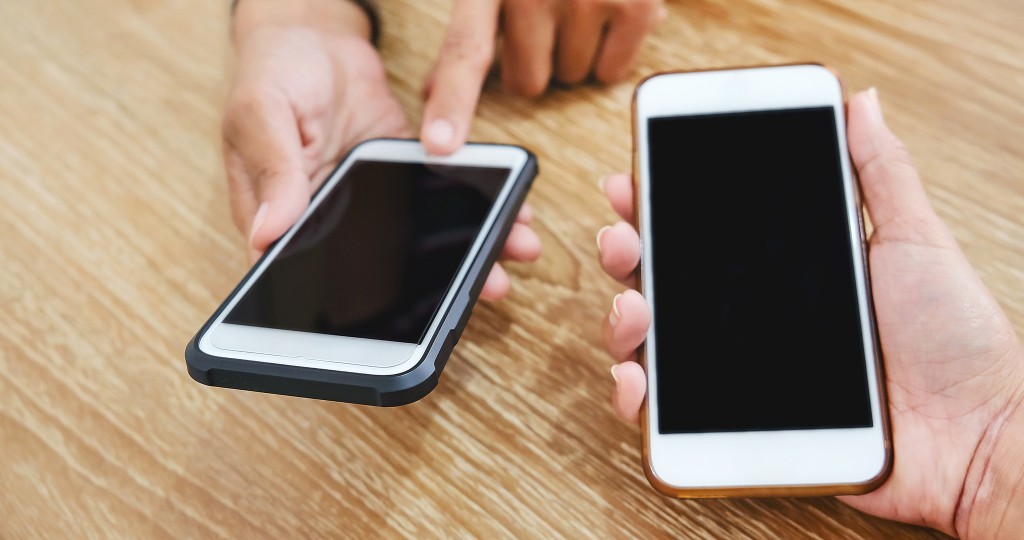 Looking to buy mom or dad something they'll actually use in their home, like a brand-new kitchen appliance or a state-of-the-art grill for those countless backyard barbecues? This holiday season, team up with your siblings to purchase a practical addition to your parents' home or chip in to wow them with a well-deserved kitchen or bath renovation. And when it comes time to split the bill, make things easier with American Savings Bank's Pay a Friend feature*.
What's the Pay a Friend feature?

"With the Pay a Friend feature in online banking, you can instantly send money to any of your friends and family, no matter where they bank. Simply use our ASB Hawaii Mobile App or online banking to begin," shares John Ward of American Savings Bank.
All it takes is five simple steps:
Log in to your account at asbhawaii.com or with the ASB Hawaii Mobile App.
Select "Pay a Friend" under the transaction menu to get started.
Enter the recipient's mobile phone number or email. "You can also select the contact information from your phone's Contacts," says Ward.
Input the payment amount and verify the transaction using your debit card PIN.
From there, the recipient will be notified via text or email with the payment details, prompting them to enter his/her debit card or bank account information. If the recipient chooses to collect the payment by entering their bank account and routing number, the funds will be received within 3-5 business days.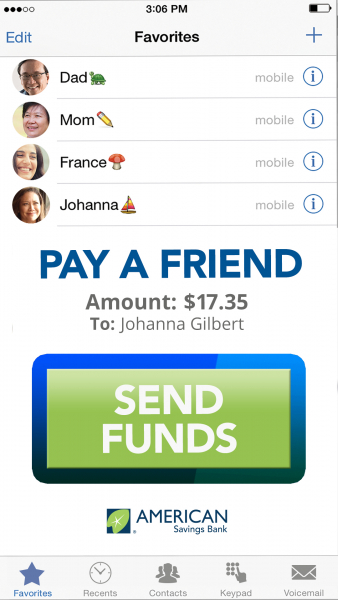 To access this free feature, you'll need to have an American Savings Bank debit card linked to your personal or business checking account, a valid email address, and online banking or mobile banking access. What's more, to receive money, one doesn't have to be an American Savings Bank customer, or have to register or login.
"Pay a Friend can come in handy in so many different situations, such as splitting the cost of a group gift, helping a friend out with some extra cash for the holidays and even paying a babysitter for watching the kids while out at a Christmas party," says Ward.
For more information, visit asbhawaii.com or any of its 49 branches statewide.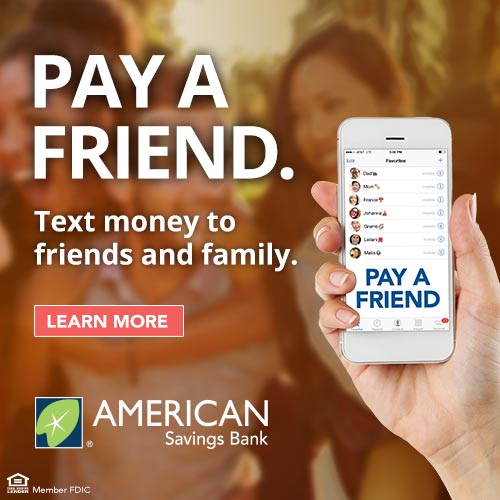 *Payment limits apply. Customers are allowed to transfer up to $2,999 per transaction, $5,000 per day, $5,000 per week and $10,000 per month or the available balance in their checking account, whichever is less. The maximum number of transactions are five per day and 10 per week.