Home Show Better Than Ever
Something for everyone from keiki to kupuna.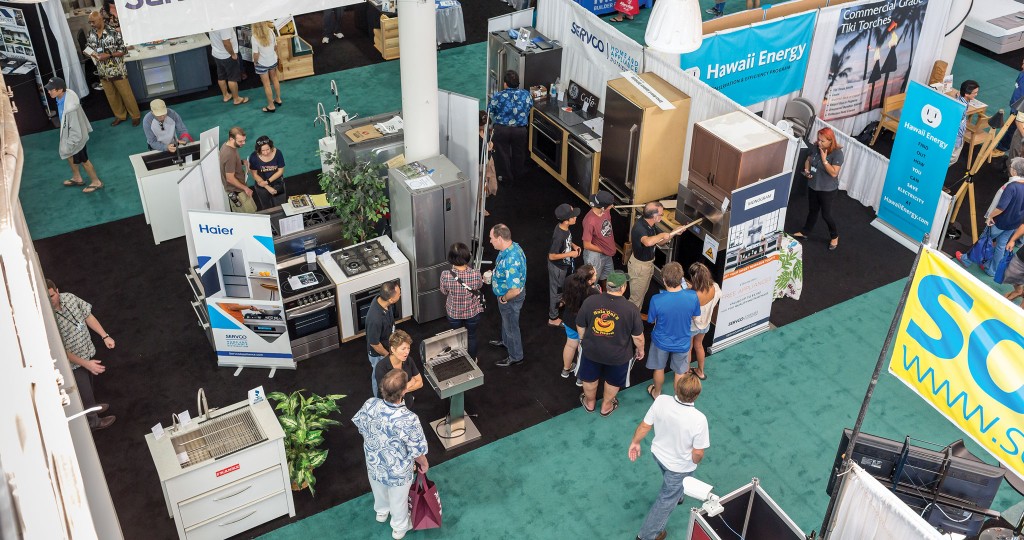 Meet Hawaii's best contractors, suppliers and experts at the BIA's New Summer Home Building & Remodeling Show on Aug. 11-13, at the Neal S. Blaisdell Exhibition Hall. Summer is the perfect time to tackle remodeling projects, take care of maintenance and consider new opportunities for your living space in time for entertaining during the holidays.
BIA-Hawaii's mission is to increase the quality of life for all Hawaii residents. That mission includes supporting initiatives that bring more affordable and efficient building projects to fruition. Whether this means supporting laws allowing Accessory Dwelling Units (ADUs) or simply working to keep the fees for these types of projects down, we're here for you. This past legislative session, the BIA worked hard to keep residential fire sprinklers voluntary. This requirement had the potential to increase the cost of building a new home by tens of thousands of dollars, putting an already expensive project far outside the reach of the average local family. We are proud to be your resource and advocate.
The show's popular seminar series is back again. Not only will you have the opportunity to learn more about planning, designing and financing ADUs, we also have opportunities to learn more about tackling kitchen and bath remodeling projects. Among the most expensive and impactful projects for a household, they also offer the highest returns on your investment. Also learn about some surprising improvements in solar, window technology and more.
This show is not just for new homeowners or individuals looking to take on a huge remodeling project. We have seminars and solutions for small improvements, as well as upgrades in systems and technology. This show provides you with the insight and resources necessary to make positive life changes.
Interested in seeing some great new construction and renovation projects from around the Islands? Check out the BIA's Renaissance Awards entry projects on display at the show.
We encourage you to participate in the seminars, meet the experts and make the most out of this weekend. There will even be activities for the keiki.
More information about the show is available at BIAHawaii.org, where you can also download a $2 coupon for admission and discounts for seniors. Preregistration for seminars is also available.
When you get to the show, visit the BIA-Hawaii booth near the main entrance and enter to win hourly prizes. We look forward to seeing you at the home show.