Home, Sweet Home: Modifications for aging in place
Upgrades you can make to help you live independently as you age.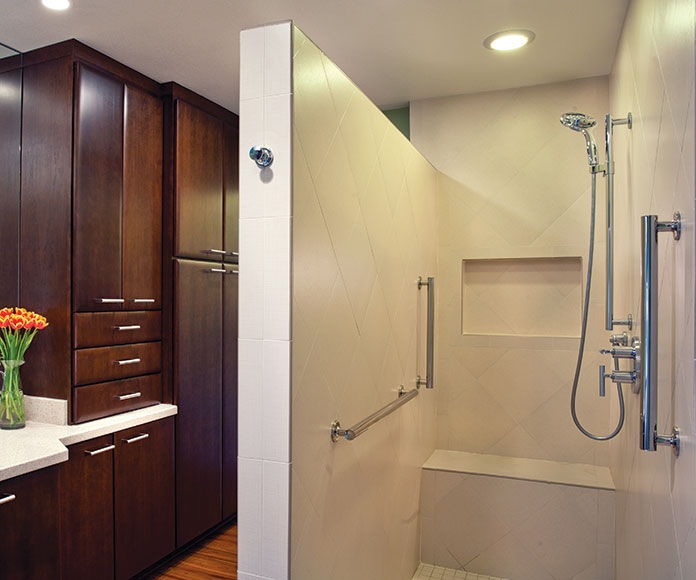 According to the AARP*, an astounding 90 percent of seniors surveyed reported that they planned to live in their homes for the foreseeable future. If you, like many others, have plans to live independently in your home as you age, consider making some home modifications that will allow for a smooth transition well into your golden years.
When performing larger renovations, consult with a designer or contractor who is recognized as a Certified Aging-in-Place Specialist (CAPS). This certification will ensure that your next project is completed with a quality senior living environment in mind.
"Loan financing can feel overwhelming. We're here to simplify the process and make sure you enjoy the experience."
– Norma Augustin, Kapolei Branch Manager, HawaiiUSA FCU
*Source: The United States of Aging Survey – 2012 – AARP
$ DIY Upgrades – Around Your Home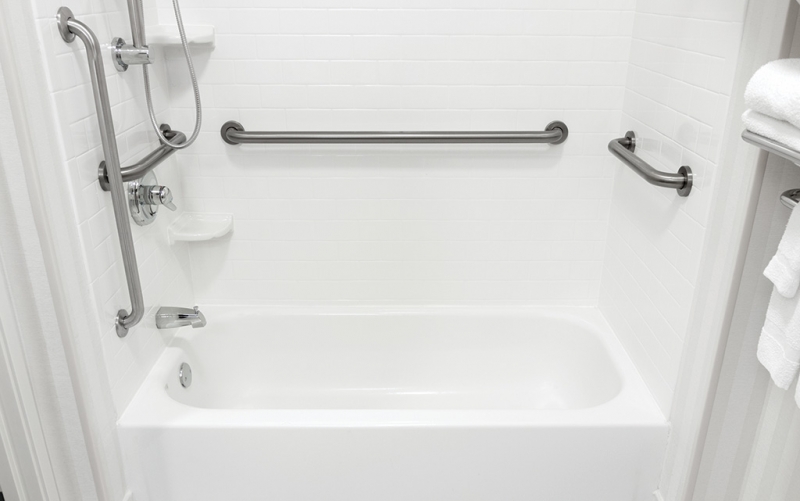 Consider installing grab bars in your home to help give you the extra stability you need, especially around wet surfaces like the shower and bathroom. Randall Omoto, a Certified Aging-in-Place Specialist at Homeowners Design Center, recommends performing these types of upgrades on your own to help offset costs of hiring a general contractor for larger renovations. Grab bars come in a variety of finishes to match virtually any bathroom interior. Available at City Mill.
$$-$$$ Build Confidence in Your Kitchen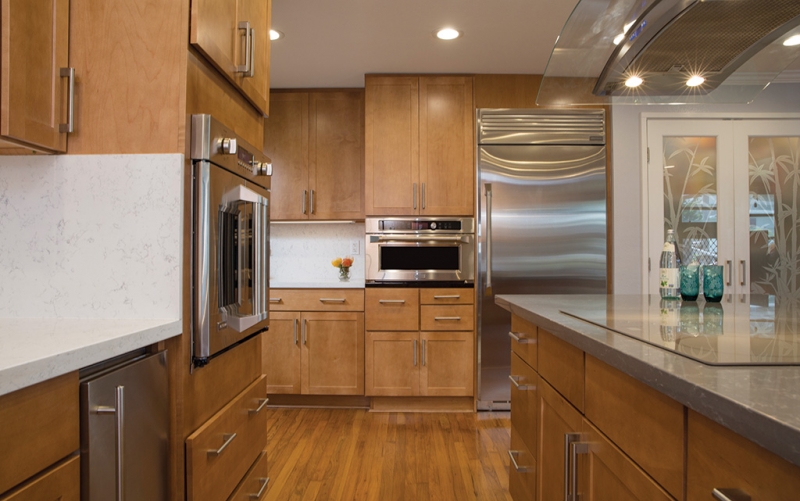 Omoto recommends modifying a kitchen for height and reach assistance first, such as lowering cabinets and adding adjustable shelving. However, any type of renovation that improves accessibility to appliances and other items within the kitchen will prove worthwhile should you find yourself facing physical limitations later. Material and construction costs may change, based on your renovation, so shop around first.
$$-$$$ Need Some Space?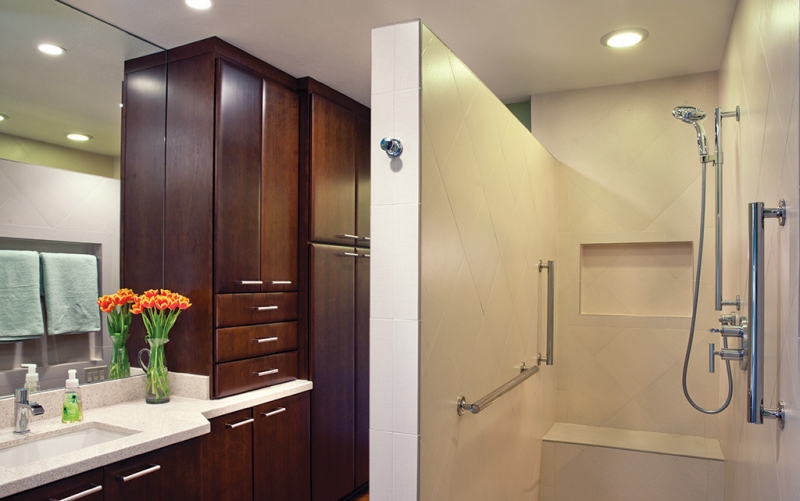 As our needs change, so must our surroundings. Unmodified bathrooms can pose serious risks for seniors. Accessing the toilet and shower, whether assisted or not, can be a big issue, Omoto says. Renovate your bathroom to accommodate a wider floorplan and a curbless walk-in shower design for increased accessibility. Be sure to consult with a CAPS first, as costs vary based on the type of job.
Aging Gracefully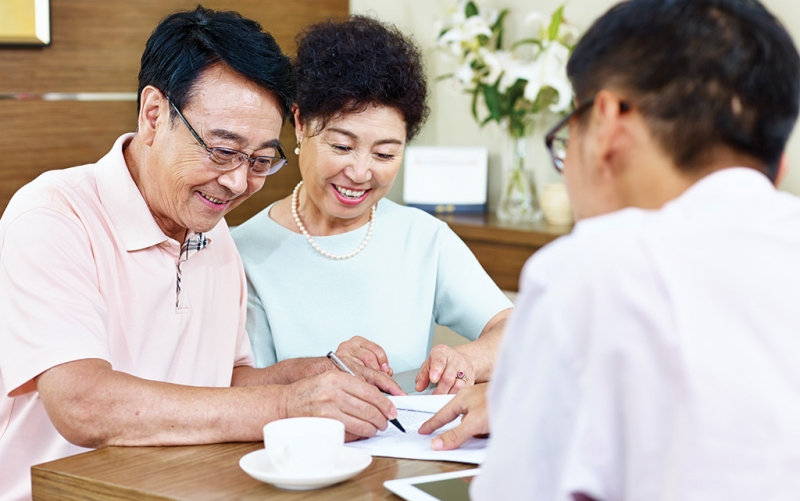 There are many ways to pay for your next home project. Let HawaiiUSA Federal Credit Union find the best one for you.
When it comes to outfitting your home with aging in place in mind, you don't have to sacrifice beautiful design for security and safety. Look for professionals who are designated as Certified Aging-in-Place Specialists to get the most from your investment.
During your consultation, discuss wants and needs with your professional to set a budget. After establishing a budget, consider the options available to finance your new home upgrade.
For smaller, do-it-yourself upgrades, using a credit card is a convenient way to purchase materials, while still leaving you the flexibility to cover unforeseen expenses. Using a credit card comes with the added security of built-in buyer protection. If your materials are stolen or accidentally damaged, you may dispute the transaction and get your money back, pending a review.
Be on the lookout for special balance transfer promotions being offered for a limited time. These allow you to transfer a balance from one account to another, taking advantage of the significantly lower interest rates that are typically offered through these promotions.
Consider using a Home Equity Line of Credit (HELOC) for renovations that have higher costs, like major modifications to your bathroom or kitchen. A HELOC allows you to borrow funds by leveraging the value of your home, paying it back over a period of time. HELOCs typically have lower interest rates and longer repayment terms than other types of loans, making it ideal for homeowners looking to renovate. Check with your local bank or credit union to find out more.
"With HawaiiUSA guiding you at every step of the loan process, you'll see your dream renovations come true sooner than you know it!"
– Norma Augustin, Kapolei Branch Manager HawaiiUSA FCU

Source: HawaiiUSA FCU
HawaiiUSA FCU is not affiliated with Homeowners Design Center, City Mill or their respective suppliers.
HawaiiUSA FCU, Kapolei Branch
920 Kamokila Blvd.
Monday – Thursday, 9 a.m. to 5 p.m.; Friday, 9 a.m. to 6 p.m.; Saturday, 8:30 a.m. to 2:30 p.m.
(808) 674-8350
hawaiiusafcu.com